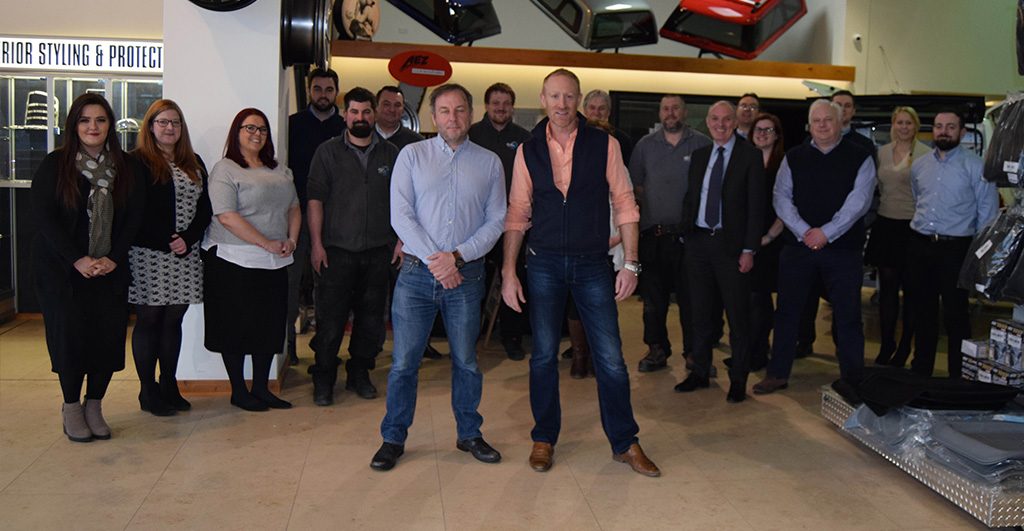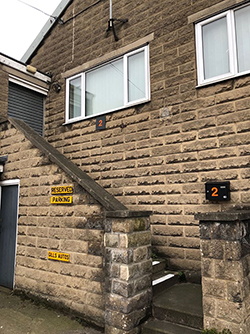 4×4 Accessories & Tyres Ltd (4x4AT), Europe's leading supplier of 4×4 accessories, is celebrating a huge anniversary this month. The 13th March 2018 marks 25 years since 4x4AT first started trading. The company has grown immensely and gained unparalleled expertise, skills and knowledge in 4×4 accessories since starting out in 1993. The two founding partners, Tim Snowden and Mark Cuthbert, started working out of a small office in Ripon which is a huge contrast to the 7 warehouses that currently make up 4x4AT today.
Both Tim and Mark will agree that starting out on such a venture was a struggle at the beginning of 4x4AT's history. The hours were long and for the first 2 years they made a loss, however, things started to turn around in their third year of trading when they made their first profit as a company. Their third year was also the year they hired their first member of staff to help with the increasing workload.
In the beginning, the only way of reaching out to their customers was through a 40-page black and white, photocopied brochure. Each page would be photocopied 100 times into 40 piles; the partners would then walk up the 40-page line taking one page from each pile before stapling it ready to send. This was a time consuming laborious task that was more often than not a job for weekends or evenings.
In 1999, 4x4AT moved to a new location in Leeming Bar where they built their own warehouse to house the growing volumes of stock that they had on offer. This move was the start of 4x4AT as we know it today.
Tim recalls "We moved to Leeming Bar in 1999 bought a plot of land and constructed our own warehouse at 5,000sq.ft. That was 100ft by 50ft. We thought that would be enough forevermore, we never envisaged it growing beyond that single shed."
Things changed drastically in the years that followed, the company expanded and now has 35+ members of staff working to ensure the smooth running of the operation. They replaced the old black and white photocopied brochure with an ever-improving e-commerce website that showcases a wide range of accessories from wheels and tyres, side steps and front bars to the latest in commercial and leisure hard tops allowing them to reach an even larger audience of 4×4 and pickup truck owners.
The continued success of the 4x4AT website has already been proven with record sales in January and February 2018. There has also been a huge increase in visitors to their website and lots of very satisfied customers, showing that they are Europe's leading 4×4 accessory suppliers.
The company now has approval with some of the leading vehicle manufacturers in the world including Ford, Isuzu, Nissan and Mitsubishi. These relationships are an important part of what 4x4AT is today. Having relationships like this shows that 4x4AT are a company that can be trusted and relied upon.
When asked how important those relationships are to the business Tim had this to say:
"They are key; you just named our top 4 clients so yes they are key. It helps in all kinds of other areas as well. It helps in our B2C business because the more volume that we can get through, the better buying power we have got. We can hold a larger stock; it changes the dynamics of the business totally. Those key account clients are beneficial to us and our clients as well."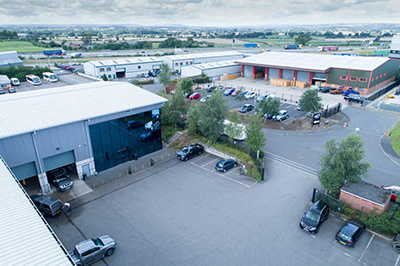 4x4AT now boasts 7 purpose-built warehouses to store the large range of 4×4 and pickup accessories on offer including our range of Pro//Top hard tops. The Pro//Top range has been a huge success and has proven to be very popular in the commercial truck top market. These are available for all the major makes and models of pickup trucks and you check out the full range on our Pro//Top Commercial Canopies page.
We now also offer our own in-house brand of high quality Predator Equipment, which features a wide selection of Predator Vision lighting products and Predator-branded alloy wheels for a variety of popular 4×4 vehicles. All of which are exclusive to 4x4AT.
25 years on and 4x4AT is still expanding, a new 8th warehouse is currently in the early stages of construction adding a further 26,000sq.ft. The company is constantly changing with the times and adapting to ensure they stay Europe's leading distributor of hard tops, load bed covers and 4×4 accessories.
"Our staff has given us a huge amount of help and support through the years and in return, we have been able to support them, this for me, is what makes 4x4AT what is today. I would say that this is our single biggest achievement as a company." – Tim Snowden, Managing Director of 4x4AT.
You can also read a full interview with our MD Tim Snowden in which he talks more about the company's history of 4×4 accessory proficiency, expert knowledge and how he sees things moving forward in the future.
As you can see, there's a lot to be celebrated after 25 years in business, but we're certainly not resting on our laurels and will continue to strive to provide our customers with the best expertise, skills and knowledge in 4×4 accessory products and customer service.