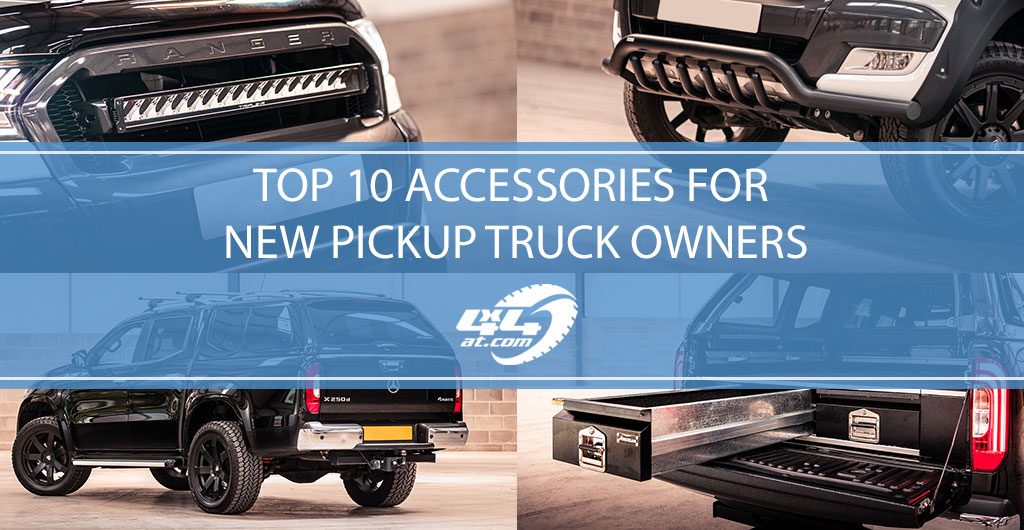 If you're new to the 4×4 pickup truck market you may not know of the vast range of accessories available for your vehicle and how they can dramatically improve the performance and overall look of your pickup truck. That's why we have compiled a list of our '10 Best 4×4 Accessories For New Pickup Truck Owners'.
Hardtop Canopy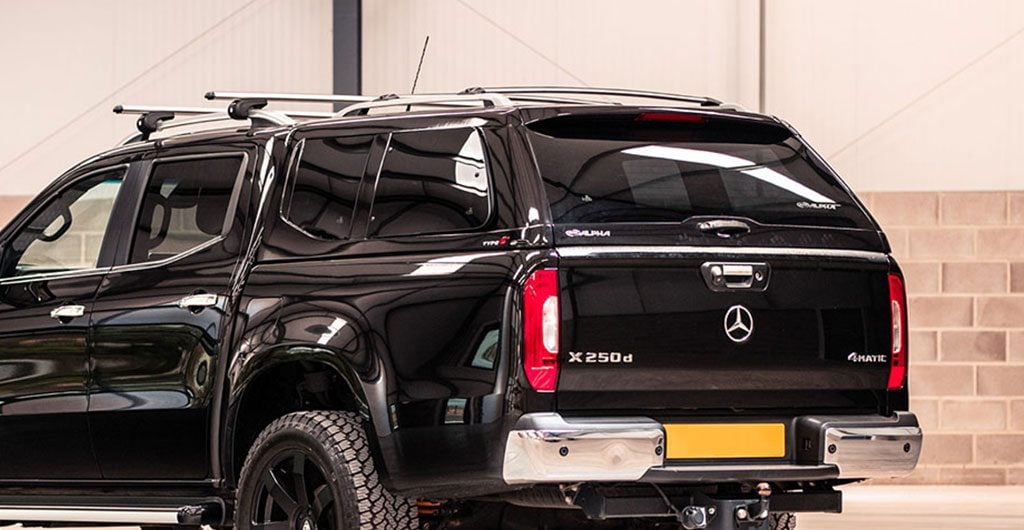 Our first and most important 4×4 accessory is the hardtop canopy. Also known as the truck top canopy, this is a must-have accessory for any pick-up owner. Our range of leisure and commercial hardtops are designed to meet all your requirements. Whether that is to securely store tools away from prying eyes or to safely transport your dogs from A to B, we have the pickup truck top for you.
4x4AT are the largest UK 4×4 accessory centre and we are the sole UK importer for pickup hardtops such as Aeroklas, Alpha, Carryboy and Pro//Top. Our range of hard top canopies are available for most major UK pickups including the Ford Ranger, Mercedes-Benz X-Class and Nissan Navara.
Load Bed Cover / Tonneau Cover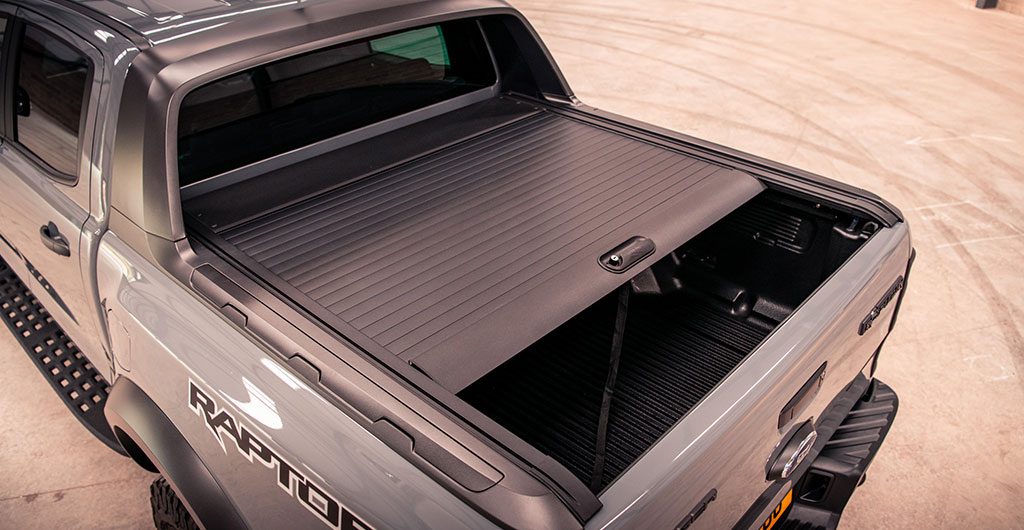 Much like hardtops, load bed covers (also known as tonneau covers) are a great way to securely transport items in your truck bed. They are also one of the best 4×4 accessories for people who want to keep the general style and look of their pickup as it was from the factory.
4x4AT stock a wide range of load bed covers to meet everyone's needs, from simple budget soft tonneau covers right up to high-spec, stylish colour matched load bed covers and are suitable for most major UK pickup trucks including Ford Ranger, Toyota Hilux and many more.
If you'd like some help in determining which type of load bed cover would be best for you based upon your circumstances, then just head on over to our "Which Type Of Load Bed Cover Is Best For Me?" Q+A Tool. That should assist you in choosing from the many options that there are.
Bedliner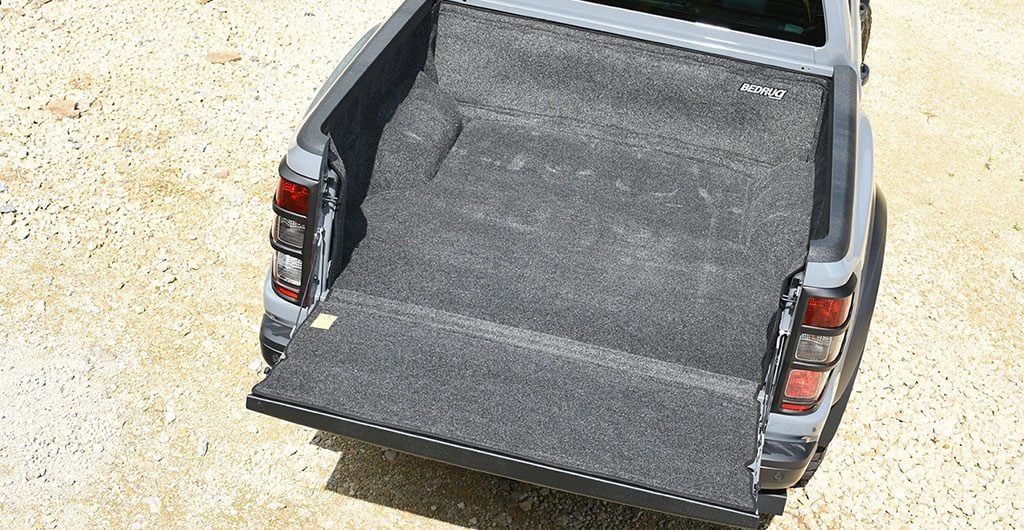 As your pickup truck was made for hauling cargo, it will mean that unfortunately your truck bed is one of the first areas to degrade. This can be from heavy cargo denting the bed, or from items scratching it while it rolls around in transit. This can be bad for your cargo and bad for your bed. That is why another of the best 4×4 accessories that we always recommend installing a bedliner to protect your truck bed. These durable and cushioned liners help to protect your truck from permanent damage, and keep your gear in better shape too.
We have a wide range of load bed liners available to suit all pickup needs. We stock everything from tough heavy-duty chequer plate load bed liners to stylish yet durable BedRug carpet liners. Our range of practical load bed liners should cover all your potential load bed liner needs.
If you would like to know more about the different types of bed liners that are available, then you should take a look at our "Which Load Bed Liner Is Best For You?" guide.
LED Lighting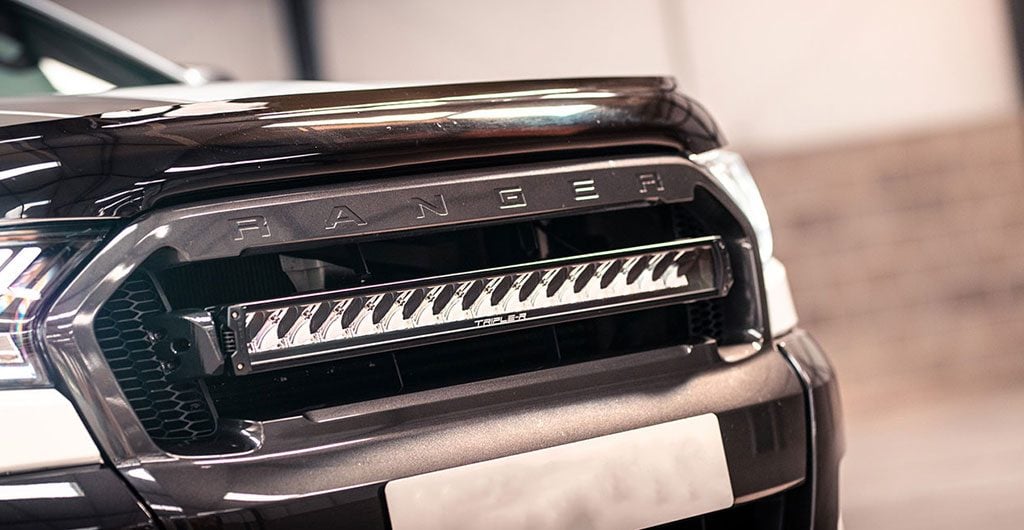 LED lighting products are an essential must-have for all 4×4 owners across the world when off-roading. They're now seen as the most effective lighting solution for any 4×4 vehicle. LED off-road lights offer drivers an intensely bright light allowing you to see further, incredible energy efficiency, and brilliant lifespan when compared to a normal incandescent bulb.
Not only are LED lights extremely useful, but they also look great and can add real individuality to your vehicle. We have multiple different lighting options including discrete integration kits from Lazer & Predator as well as super powerful LED light bars.
Wheels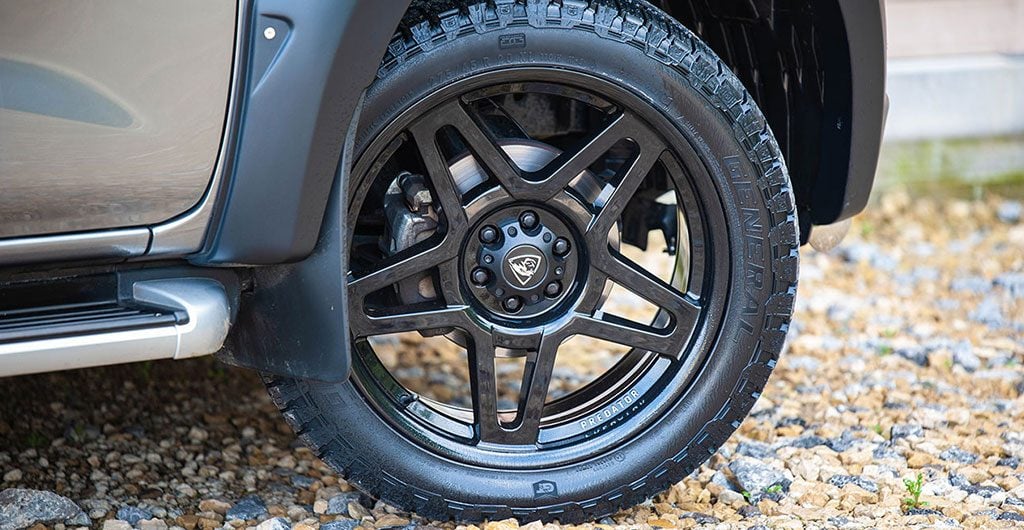 Adding a set of custom alloy wheels to your vehicle will not only make your vehicle look more individual, stylish and aggressive but they also help your vehicle mechanically.
With a wider track, custom alloys will give you improved grip and road holding, maximising the usability and functionality of your vehicle by enhancing traction.
We have a variety of different alloys from top brands such as Hawke, Predator & Wolf. We can also supply you with everything necessary for fitment such as tyres, locking wheels nuts and even replacement centre caps.
Arch Kits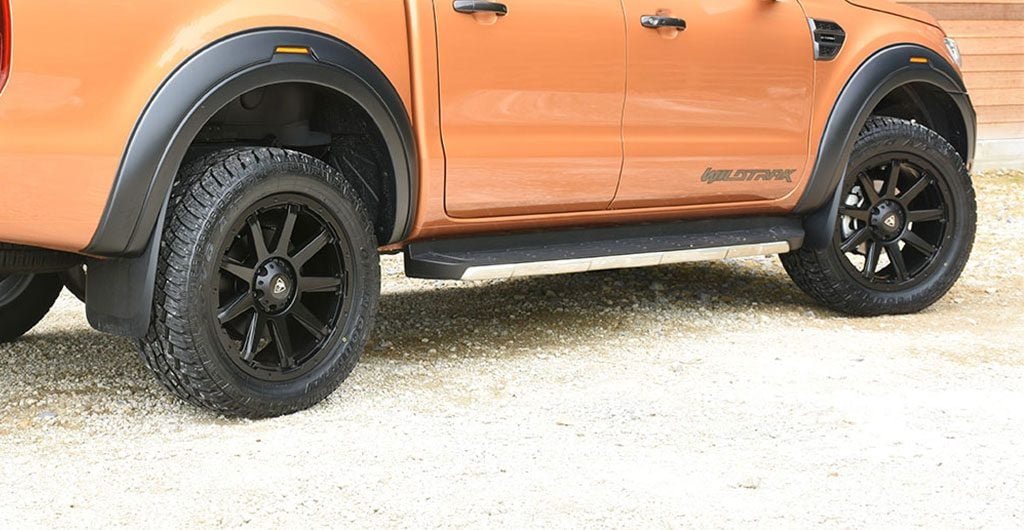 Arch kits are great products for those opting to add custom alloys to their vehicle. Arch kits allow you to fit wider wheels & tyres. Not only that but they also give your pickup a much more aggressive stance.
We have a range of different styles and sizes of arch kits available for most 4×4's and pickups, so make sure to check them out.
Bonnet Lift Kits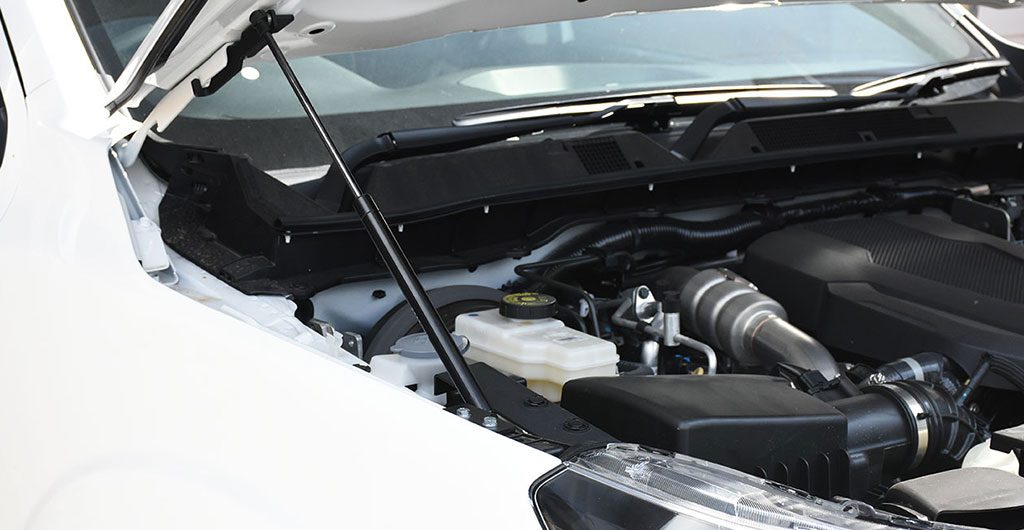 A bonnet lift kit can really make a big improvement to the routine usage of your pickup truck while being great value for money, which definitely means it's one of the best 4×4 accessories you can add to your pickup truck.
Not only does this product make it an easier and smoother operation to open the bonnet/hood of your pickup truck, but it also provides a sturdy and safe means of accessing your engine. It's a really nice "quality of life" improvement accessory specifically made for your pickup. Make sure to check them out on our website.
Tailgate Lift & Damper Kit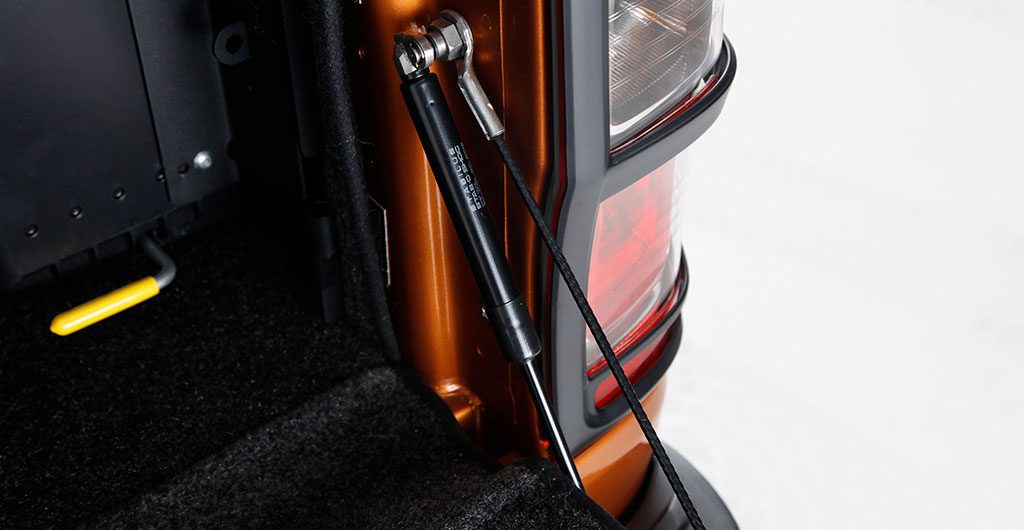 Once you've used a tailgate damper, most people then consider this to be an essential custom accessory purchase for any 4×4 pickup truck.
It's definitely a great feel-good/quality of life and safety solution to add to your vehicle as it allows one-handed opening with a soft controlled lowering. And then as shown in this tailgate lift and damper kit video, you can even lift and close your tailgate with a single finger!
Not only does this product make it an easier and smoother operation to load and unload your cargo, but it's also a great safety feature for when around animals and children because as we all know, tailgates are heavy objects that you don't want to drop down uncontrolled.
Front & Rear Nudge Bars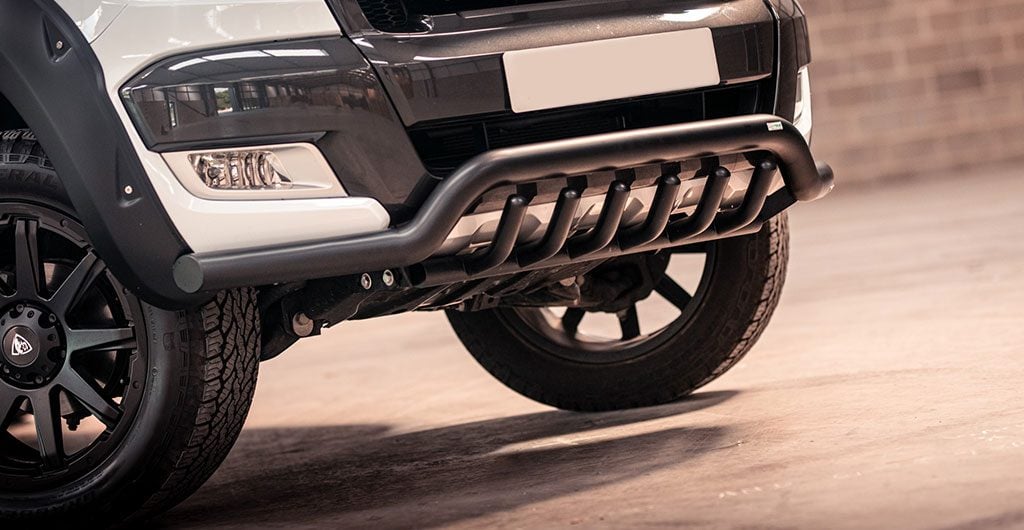 Owners who want to preserve the excellent form of their vehicle should invest in protection bars. Designed to easily fit your vehicle, nudge bars give your vehicle a tasteful and refined finish. It will also make your vehicle look bigger and sturdier and ensures that it stands out from the crowd.
Protection bars are manufactured using high quality stainless-steel, and are available in a range of finishing including a polished mirror finish or matt black finish. Protection bars have been created with the purpose of durability, additional protection and shielding the integral components of the vehicle.
All of the front and rear bars we offer have been designed according to the highest safety standards in pedestrian safety, security of the vehicle in minor or parking collisions and protecting the car against mechanical damage
Drawer Systems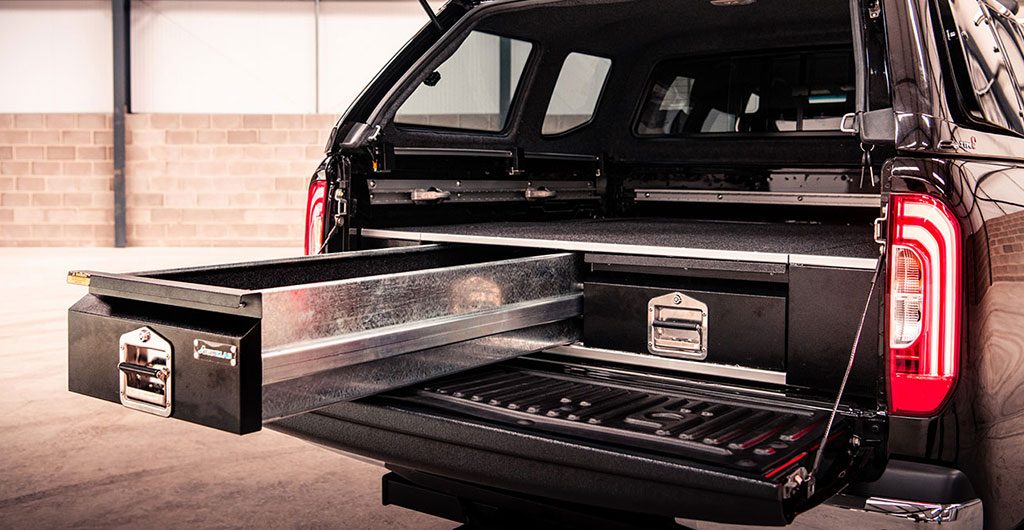 For those looking to add extra functionality to their load beds, drawer systems are a great option. Drawer systems provide extra secure storage areas to your load bed. This allows you to securely and safely store anything from tools to guns.
We have drawer systems for almost every pickup on the market including the Ford Ranger, Toyota Hilux, Nissan Navara NP300 and many more.
If you're interested in any of the products featured in our '10 Best 4×4 Accessories For New Pickup Truck Owners' list and want some extra information, then be sure to give our sales team a call on 01677 428799 who will be more than happy to help you.