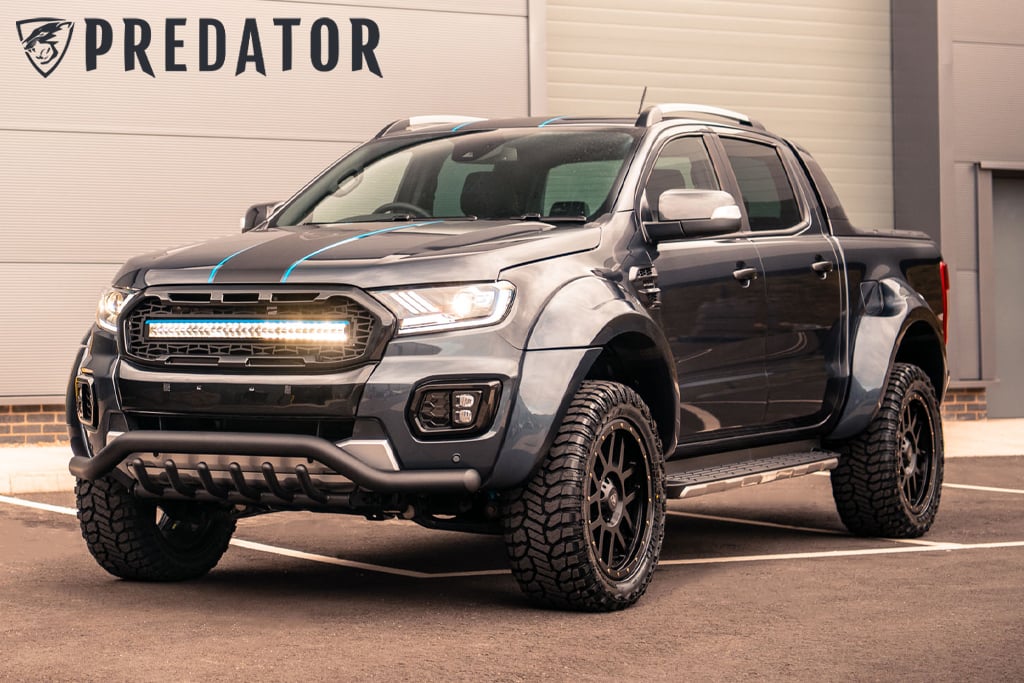 We are all individuals, and this is part of our company ethos at 4X4AT. Having been established since 1993 as pickup 4X4 accessory specialists, we understand our customer's need to customise their vehicles … this is what we do best.
Today we are zooming in on some recommended select products for the Ford Ranger that will really make it stand out from the crowd, all of which are available on our easy-to-use website. Of course, should you need any advice we are only a phone call, or email, away.
The first product we always suggest to customers are alloy wheels. Our own brand Predator has been created to combine unbeatable looks with rugged durability and this is clear when you take a look at the 20" Matte Black Predator Dakar alloys for example. The pronounced black spokes will instantly add a dramatic difference to your Ranger's appearance. Team these up with a set of Radar Renegade Rugged Terrain tyres for maximum effect. We love the sidewall crossbones/pistons detail on these.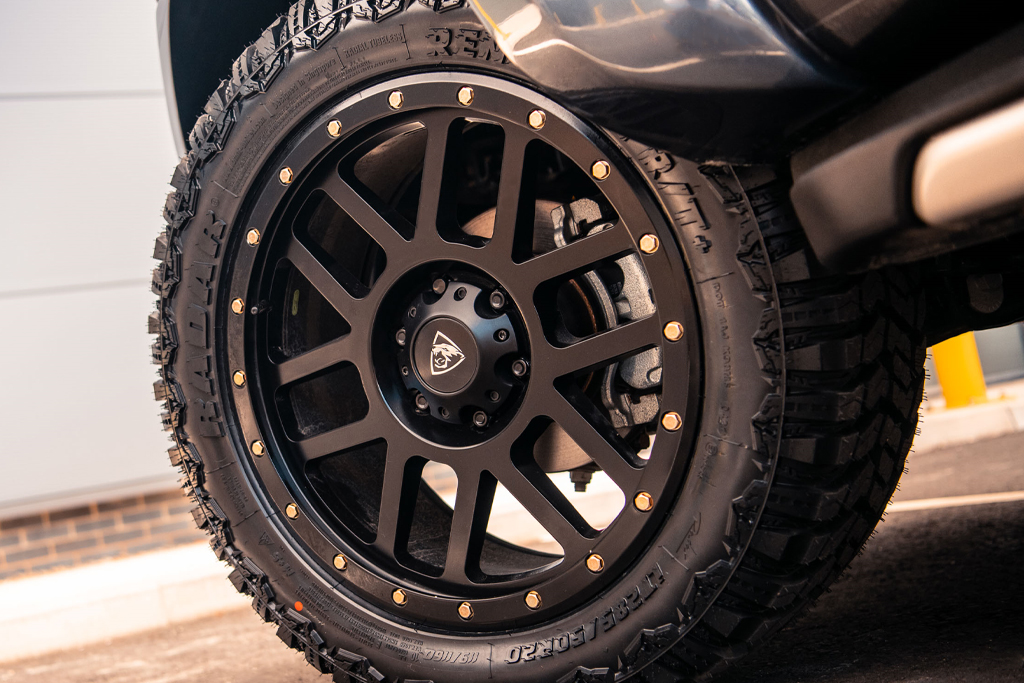 A suspension lift kit adds up to 50mm to the height of your Ranger – useful for off-road clearance, better visibility and for use with bigger wheels and tyres. We stock the SuperPro Easy-Lift Kit from Australia, which can be fitted within three hours. Whilst we're still talking wheels, our Predator Ultra-Wide Wheel Arches can't be beaten for sheer impact and are a must if choosing larger tyres.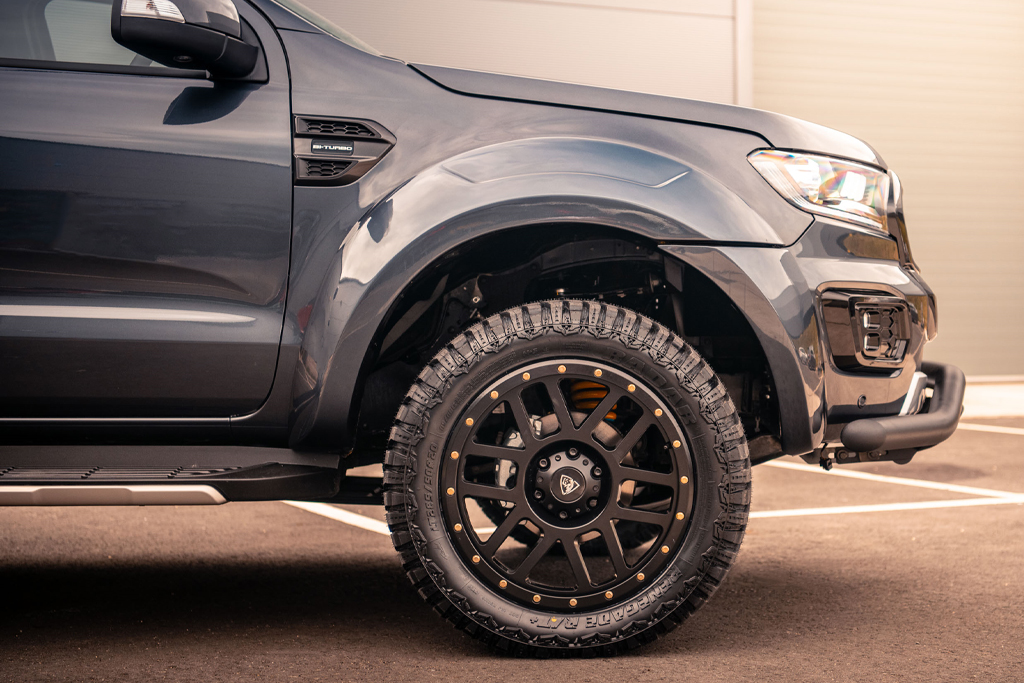 Ok, so your pickup is looking pretty special by now … but there's more. Take a look at our stainless-steel spoiler bars which are a straightforward DIY fitting job (or our experienced workshops can help). The 70mm width powder coated black bars add size, presence and strength to the front of the pickup.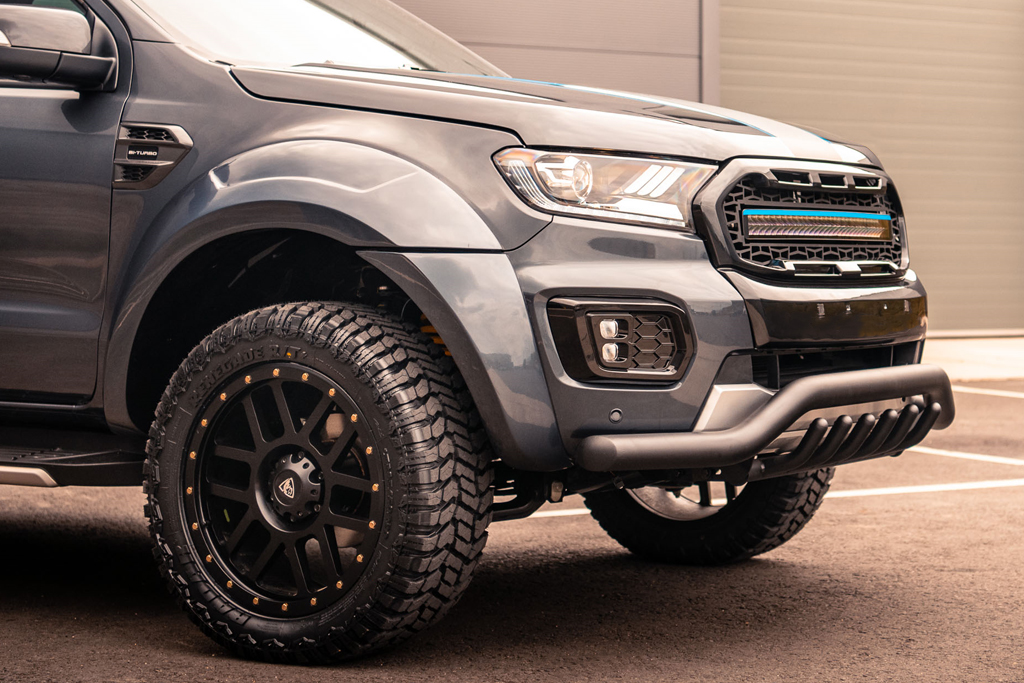 Moving up from the spoiler bar, investing in enhanced lighting is always money well spent. Due to demand from our customers, we have developed the Predator Vision LED range of lighting upgrades. Start with the headlights and pick the best – the Mustang Style LED Headlights are really special and add more than a hint of American muscle car to a pickup. Personalise the lighting architecture further with a dazzling Predator Vision Grille Integration Kit, available in 20" and 30".
Recommended for superior vision at night (especially when off-roading) our Predator headlights and light bar grille integration kit increase your Ranger's functionality, safety and curb appeal, and we are so confident in the build quality and performance that all these products have an unparalleled three-year guarantee. Complete the look with Predator Fog Lights and Indicator Covers in gloss black, featuring a funky mesh insert.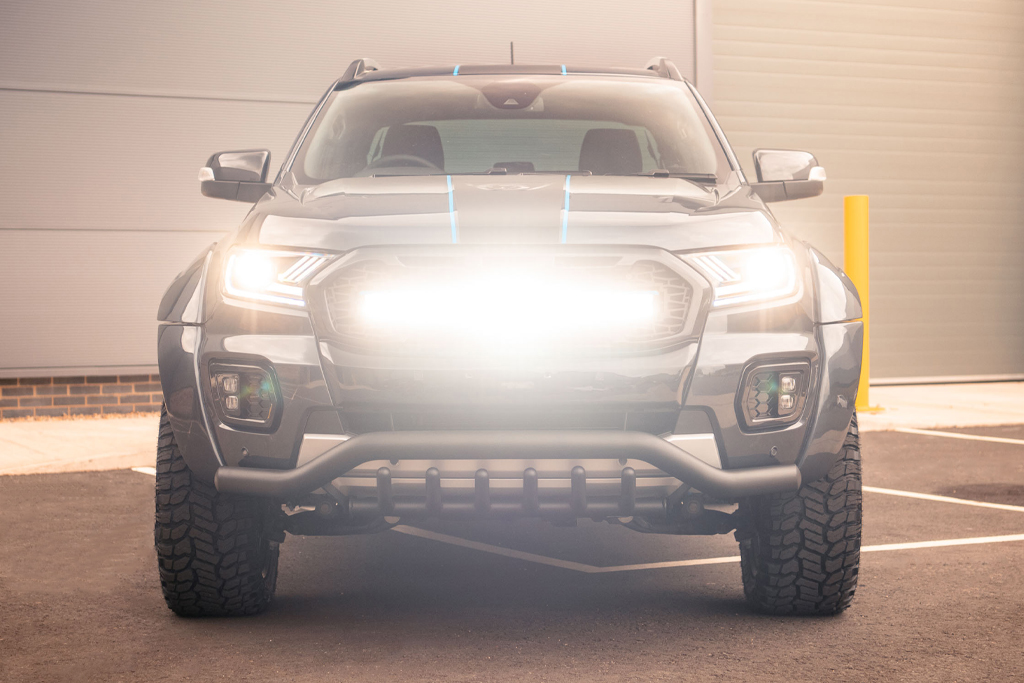 The finishing touch is truly impressive yet decidedly subtle – an electrifying Predator Styling Stripe in a choice of blue, green, orange or silver. We can fit these for you at one of our workshops; these graphics are formed from superior materials and flow over the bonnet, roof and tailgate in a sweeping dynamic line.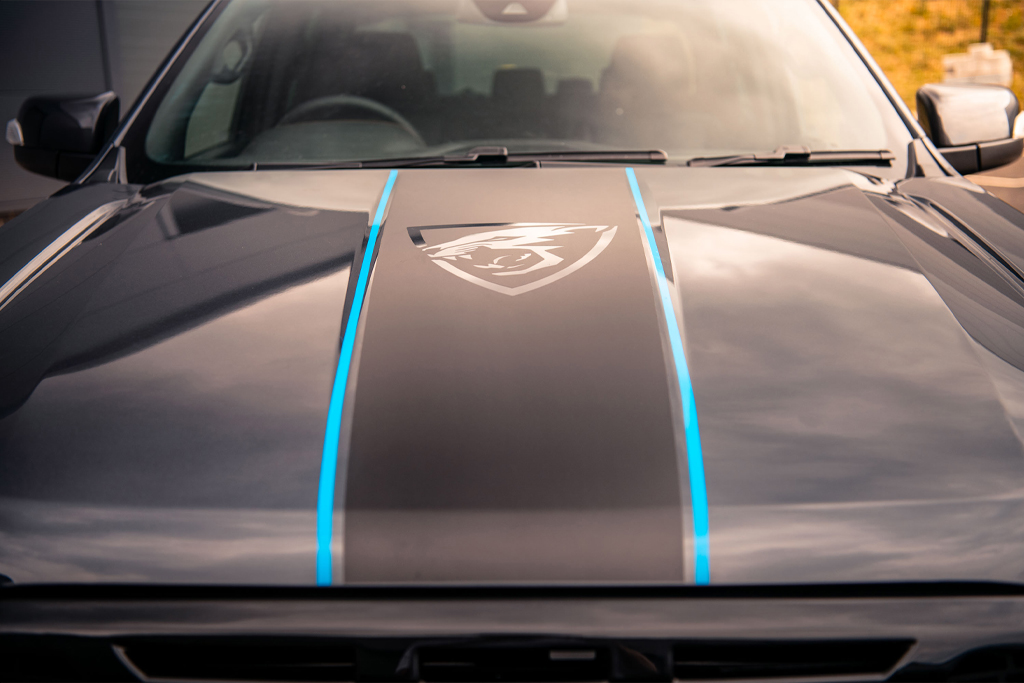 Create your perfect pickup with our exceptional quality bespoke accessories – only at 4X4AT and Predator.