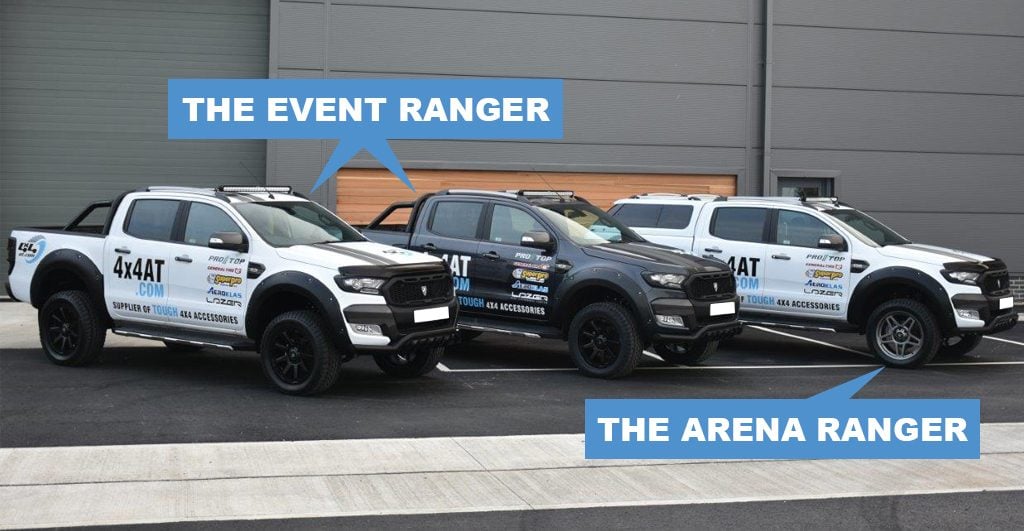 Our pick-ups are safely back at our headquarters after this year's Britain's Strongest Man competition. If you haven't already seen what we got up to at this year's event why not read our previous blog post too. Our amazing Ford Ranger Wildtrak pick-ups look fantastic and are fully kitted out with our accessories.
As expected, they proved to be very popular at this year's event so we thought we would help you out by creating a product guide, that way your Ranger can look exactly like the ones used at Britain's Strongest Man 2019.
The Event Ranger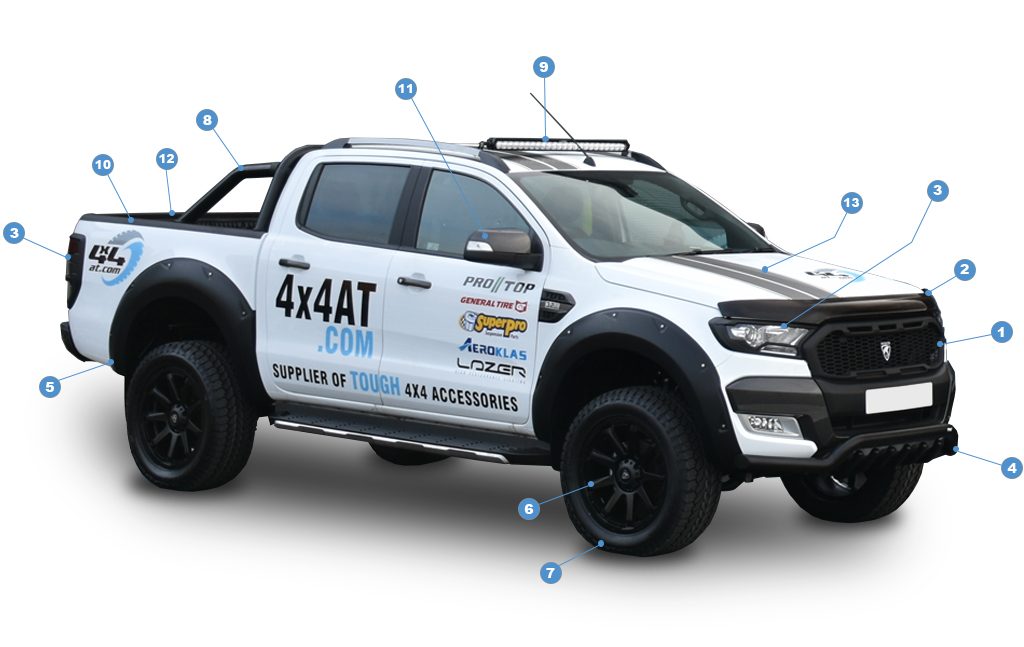 The Event Ranger is the stylish truck that was used during the loading event of the 2019 Britain's Strongest Man competition. This aggressive-looking Ranger is fully kitted out with a selection of our Ford Ranger accessories.
We mean business with our Event Ranger Look, designed to be aggressive and rugged-looking you will be the talk of the town with these accessories.
The Ford Ranger Wildtrak is fitted with the latest in aggressive accessories. A large T-24 Lazer Lights light bar will make you stand out at night and allow for better visibility. The addition of the Hawke Hurricane wheels and General Grabber Tyres means that you are ready for both on-road and off-road terrain.
An open load bed fitted with an over rail load bed liner gets you ready to meet the challenges of the day, whether that's filling your load bed with building supplies or preparing for the next Britain's Strongest Man, you will be ready and glad you have some kind of load bed liner to protect your pickup truck from heavy cargo damage.
Here is the full list of accessories included in the Event Ranger Look;
Predator Grille
Colour: Matte Black


Bonnet Guard
Colour: Dark Smoke


Light Garnishes – Head lights and Tail lights
Colour: Black


Front Spoiler Bar with Axle Bars
Colour: Black


X-treme Wheel Arches
Colour: Matte Black


Hawke Hurricane Wheels
Size: 20 inches
Colour: Black


General Grabber AT3 Tyres
Size: 275 x 55 x 20


Roll Bar
Colour: Black


Lazer Lights T-24 Evolution Light Bar
24 High Density 11W LED's


Predator Styling Twin Stripes
Colour: Black Carbon Effect


The Arena Ranger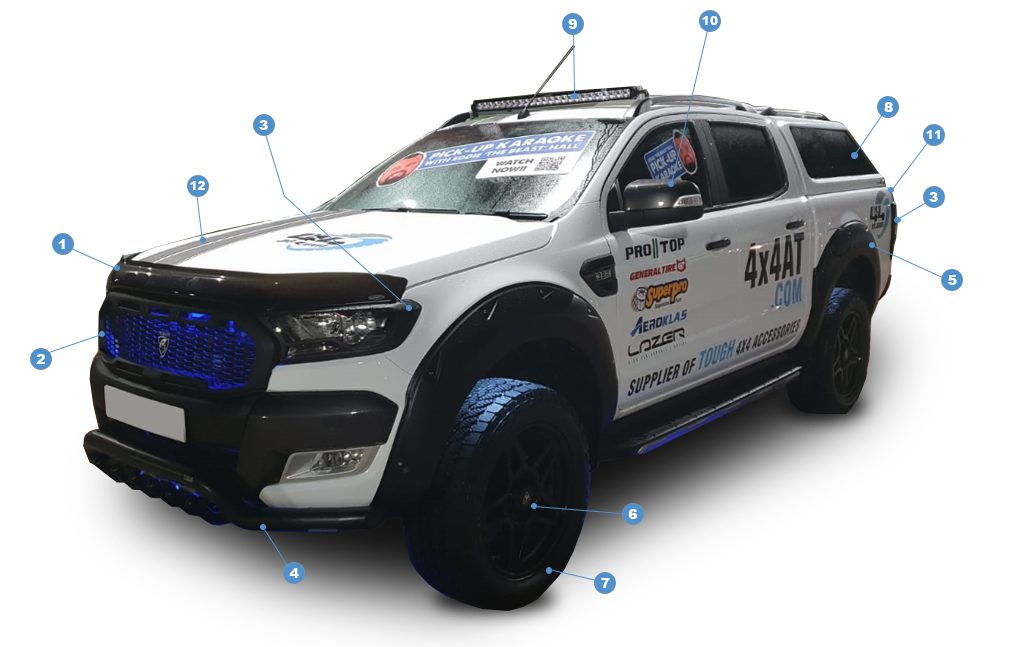 Turn heads with our Arena Ranger look, this pickup truck is jam packed full of stylish and aggressive looking Ford Ranger accessories.
The X-Treme wheel arch kit allows for larger wheels and tyres whilst the front Predator grille will make your Ranger stand out from the crowd. Fitted with our high-end luxury Alpha Type-E canopy, you will be ready to meet any situation with this look.
Here is the full list of accessories included in the Arena Ranger Look;
If you want help kitting your Ford Ranger Wildtrak out with the latest accessories call us on 01677 428799 or email us at sales@4x4at.com and one of our sales executives will be able to help.