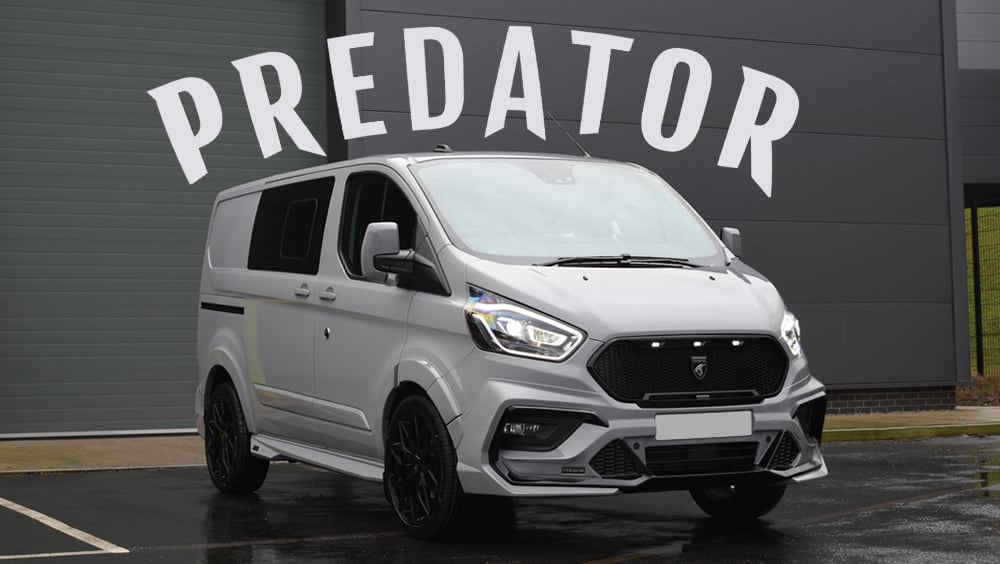 Looking to give your Ford Transit Custom van a bold new look that will turn heads on the road? Then look no further than the Predator Styling body kit. Developed and designed to fit and suit the Transit Custom perfectly, elevating every aspect of the van's appearance, it is the ultimate choice of body kit for anyone looking to upgrade their van.
The Predator body kit is designed to enhance the already sleek lines of the Ford Transit Custom van, adding a sporty and aggressive touch that definitely makes a statement. Made from high-quality materials and precision-engineered to fit seamlessly with your vehicle, the Predator body kit is the perfect choice for anyone who wants to take their Ford Transit Custom to the next level.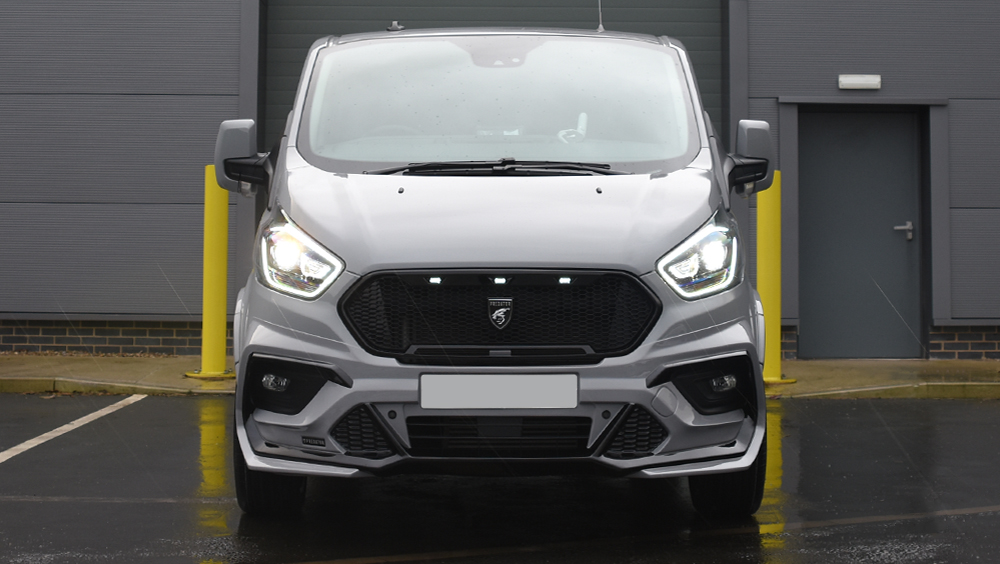 The body kit is packed with styling features, such as a Predator grille with LEDs, front and rear valance, rear spoiler, wheel arch trims and includes an 18" alloy wheel and tyre package, with option to upgrade to 20's.
The Predator body kit is designed to provide maximum aerodynamic performance and style. The front and rear valances, combined with side skirts and wheel arch trims complement each other perfectly to provide more aggressive stance.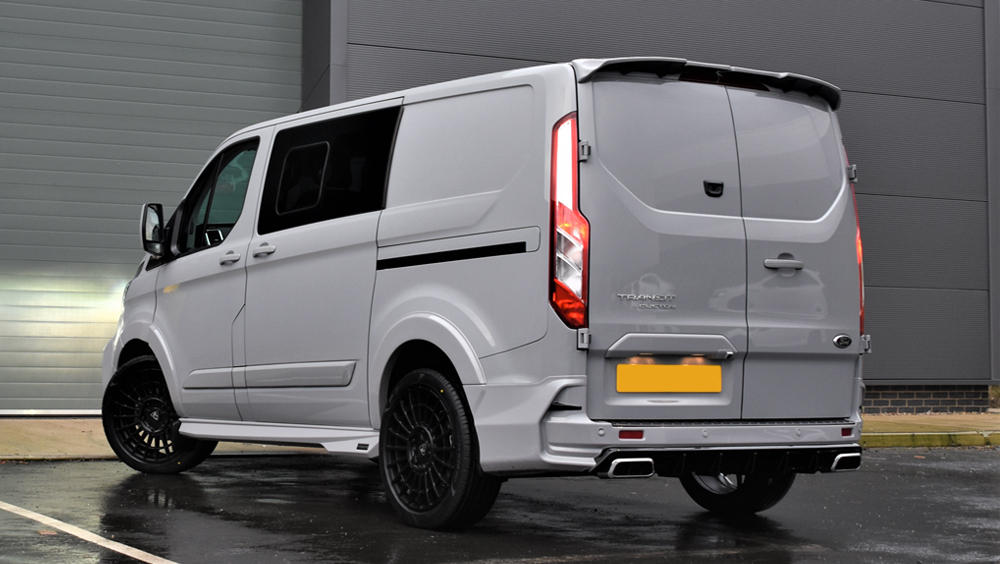 Whatever view or angle you look at this kit once fitted to your van – whether front, rear or side profile – it is simply stunning – and without doubt, the best Transit Custom body kit on the market. It simply stomps on the rest
To save both time and money, every kit comes pre-painted. With a wide range of OE colours to choose from, you can customise your body kit to perfectly match the exact colour of your Ford Transit Custom van.
So, if you're ready to give your Ford Transit Custom the ultimate upgrade, choose the Predator body kit – it's a must-have for anyone who demands the best in van style.
Contact Vanimal for details on availability, where to buy and get the Predator body kit fitted.
Email: [email protected]
Phone: 01677 428794
Alternatively, visit the Vanimal website for more information.