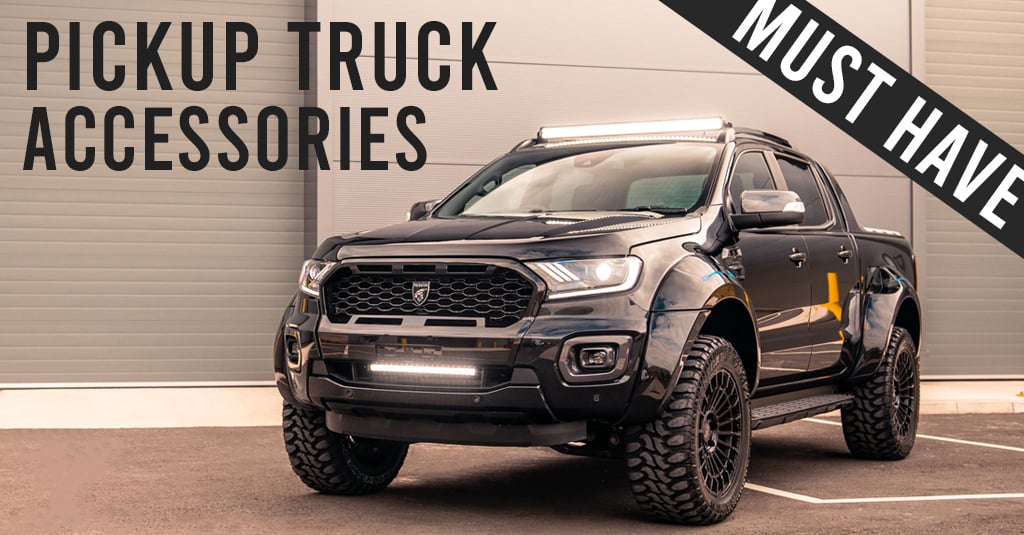 We started this off as a top 10 of the most popular accessories on sale for pickups but sailed past that number as we stock many must-haves. From styling upgrades and LED lighting to aftermarket accessories with more practical purposes. Check out the list below; we could have added yet more of course but if you go on our site you can see, and shop, for yourself. Try the accessories finder and see what we have for your pickup.
Top Pickup Accessories: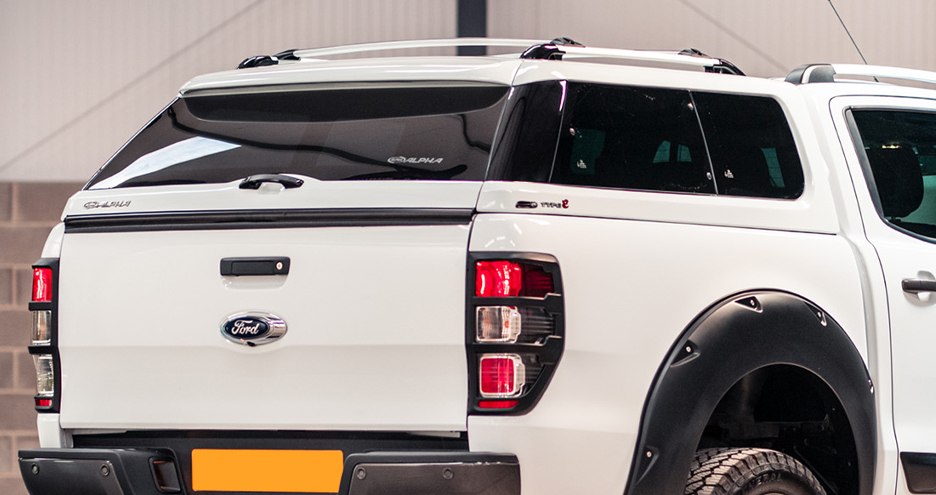 Hardtop Canopies for Pickups
We sell an unrivalled choice of stylish and practical hardtops for all popular pickups. Windowed leisure canopies and solid sided for commercial or professional use. Tip: check out our fantastic new E-Tronic system on selected canopies.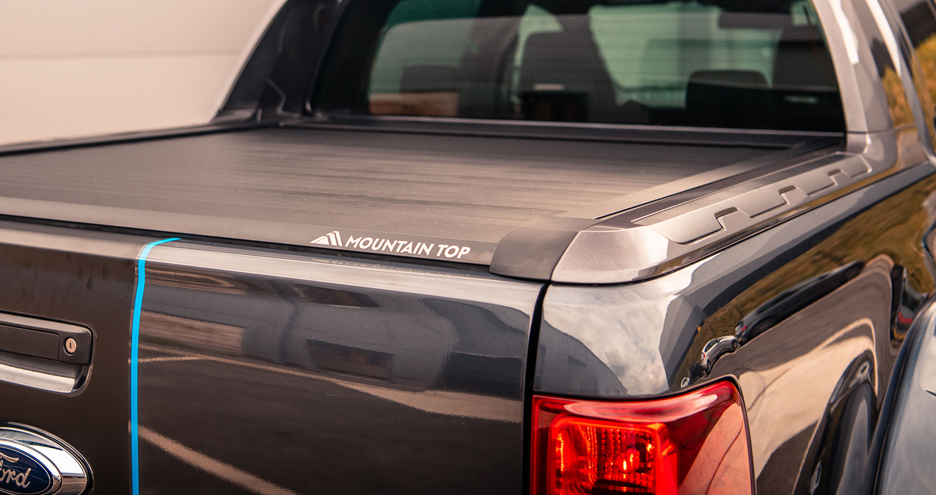 Tonneau Covers for Pickups
A great selection of tonneaus to suit all budgets and needs; hard or soft, from roller shutters and lids to folding and lift-up. Tip: take a look at the superbly stylish SC-Z Sports Tonneau cover.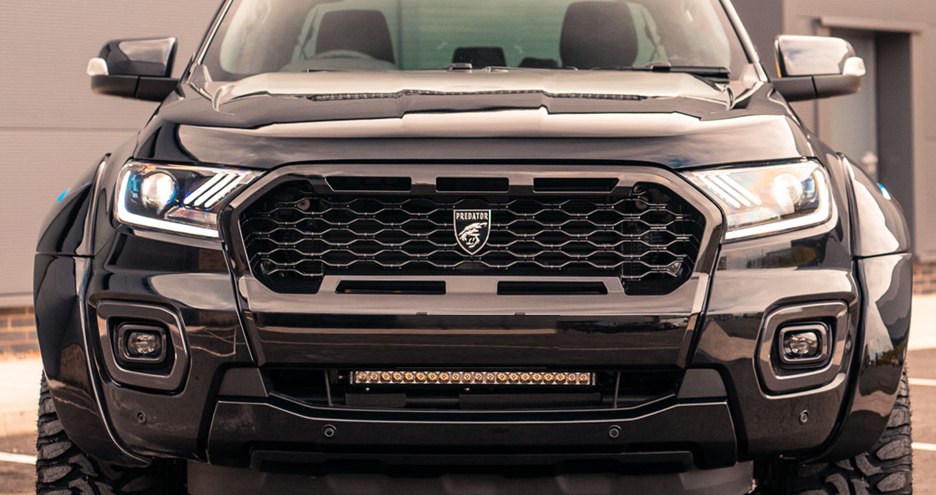 Front Grilles
Enhance your pickup's cool with a front grille upgrade. Some include LEDs, DRLs or have a camera mount as an option. Predator front grilles, especially with the red accents for the Ranger look awesome and are well worth checking out – as is the panamericana GTR style grille for the X-Class.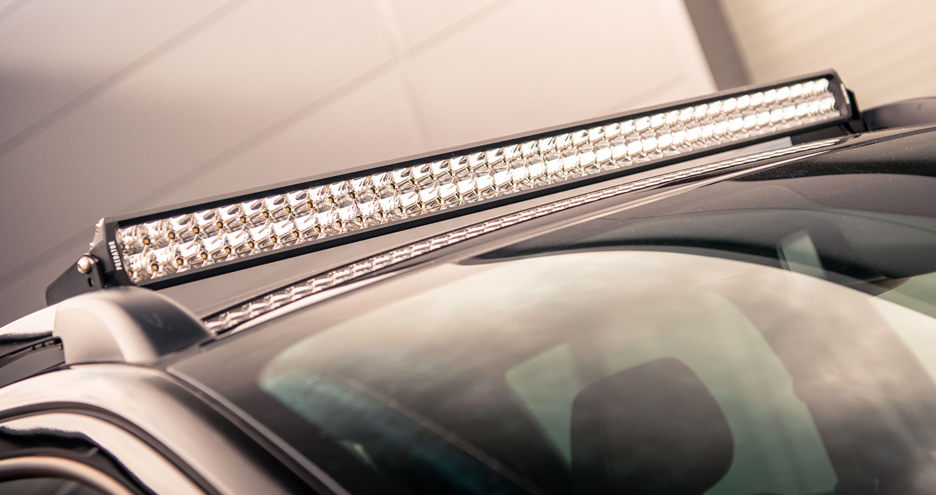 Light Bars
A range of light bars to help you see much, much further. They'll look great on your pickup too. Light bar integration kits for roof, grille and lower grille. Plenty to choose from but do take a peek at the Predator Vision Dual Row Curved LED light bar.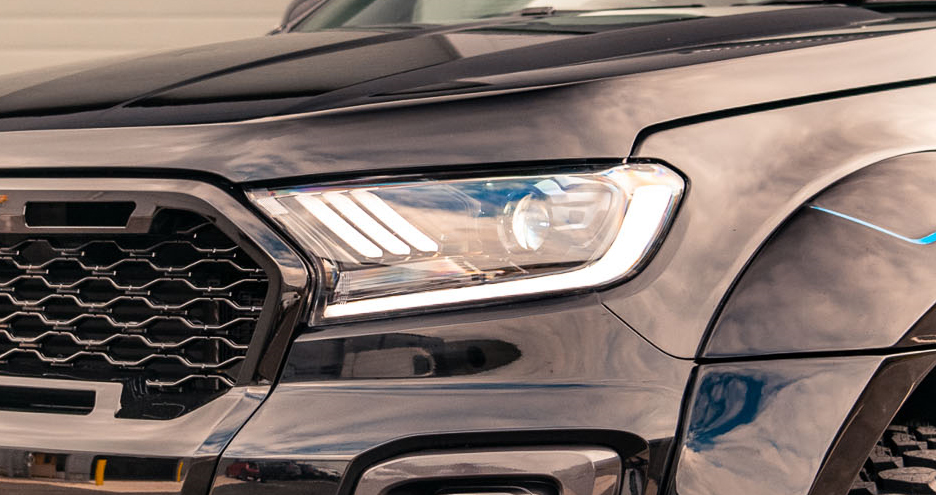 LED Headlights
We have some uber popular models of LED headlights for pickups – the much-loved Mustang style and the sublime looking Tri-Projector Bugatti style LED lights. There are lots more of course… A popular upgrade.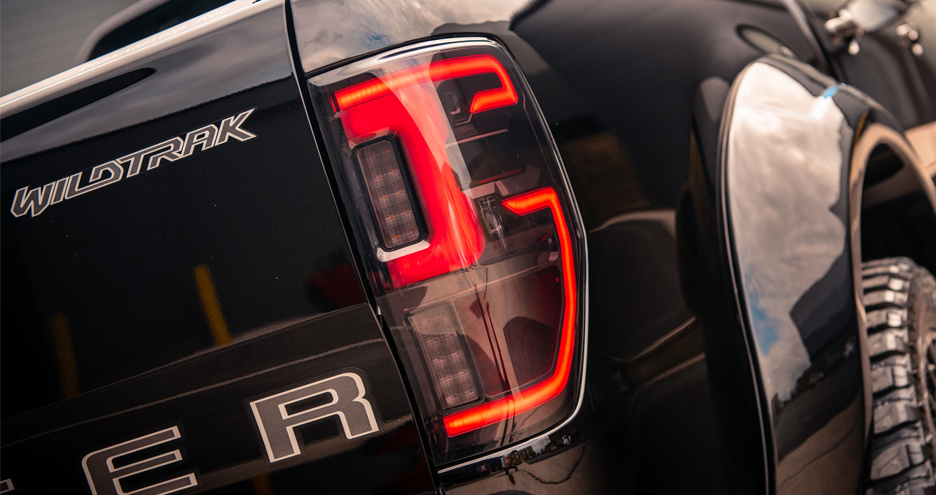 LED Rear Lights
We didn't forget about the rear of your pickup either. We have a selection of cool LED rear lights for several pickup models – including the NP300, Mitsubishi L200, Ford Ranger and Raptor. Have a peruse yourself…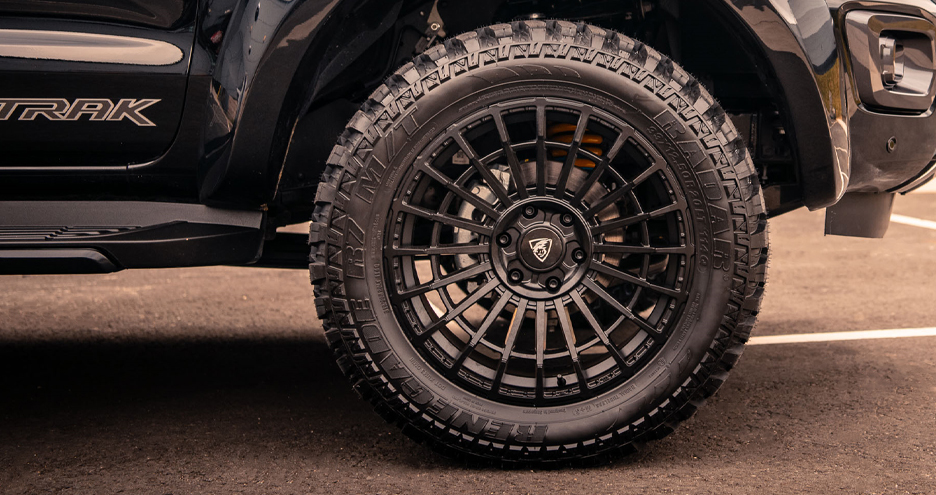 Predator Alloys
Some great looking alloys on offer in either 18" or 20" for most pickups. Predator alloy wheel designs come in black and grey, they include the Hurricane – Coyote – Denali – Denali XD.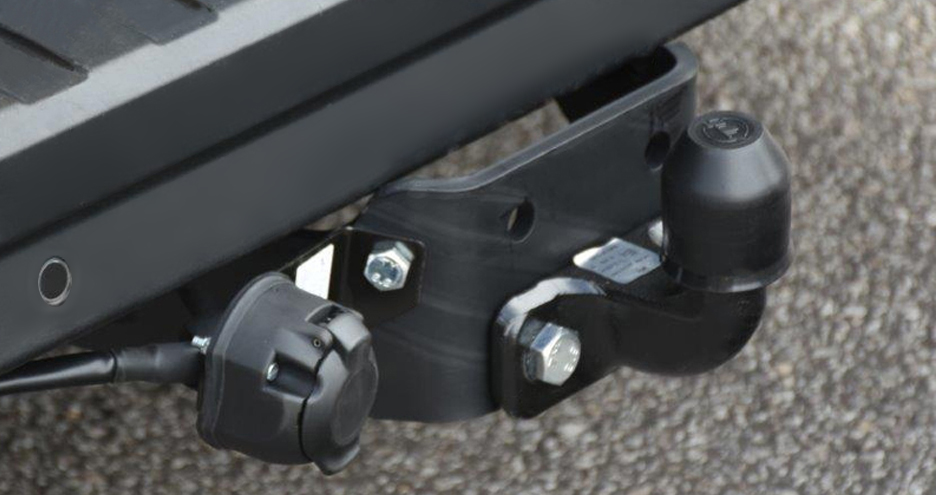 Heavy Duty Tow Bars
Need something strong to pull your trailer, caravan – or indeed anything? Look no further as we stock a range of quality heavy-duty tow bars, available for numerous popular pickups.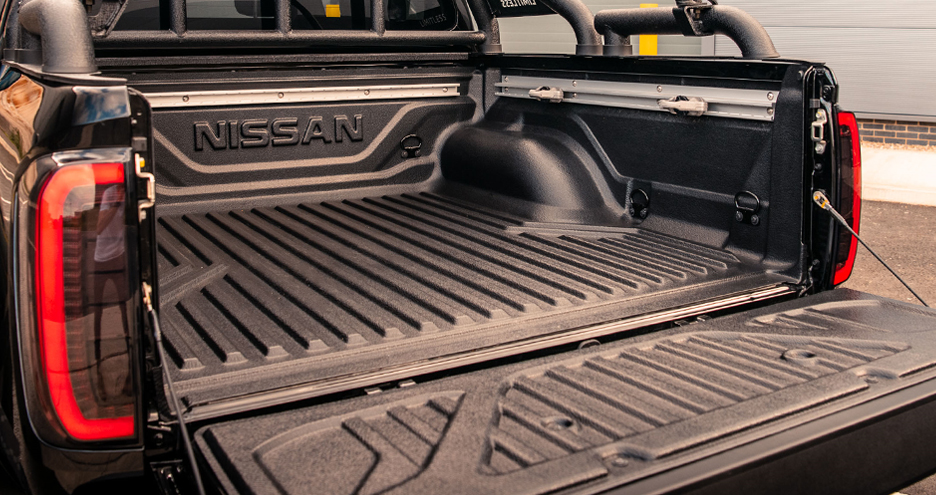 Truck Bed Liners
Need extra protection for your truck bed? No problem, we've got it covered – literally. A multitude of over and under rail bed liners in various finishes – such as carpet, chequer plate and ABS. Take a look and help keep your truck bed pristine. We have lots more load bed accessories are available on 4x4AT too so why not check them out.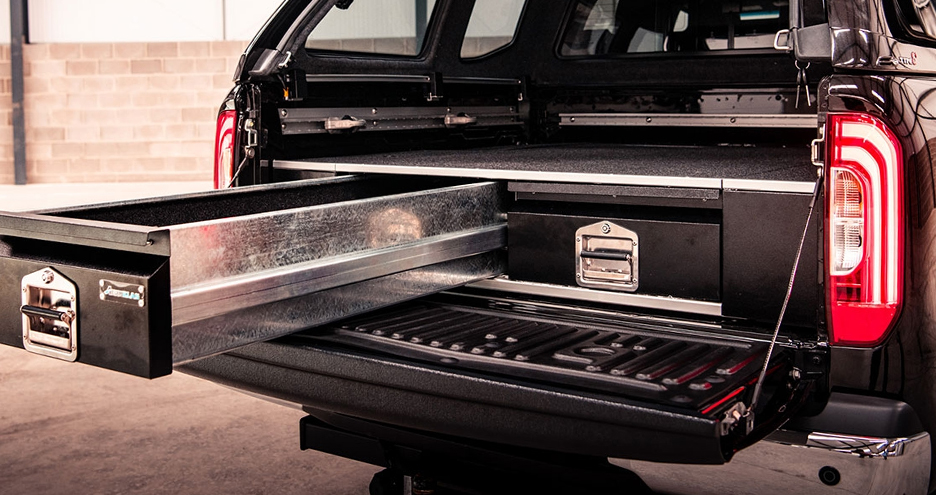 Drawer Systems
Use your load bed to the max and keep valuable items locked away. Check out our range of twin drawer systems, available for most pickup models – including the Mitsubishi L200, Mercedes X-Class, Ford Ranger and more. A sliding tray can go on top of drawer systems too for added practicality.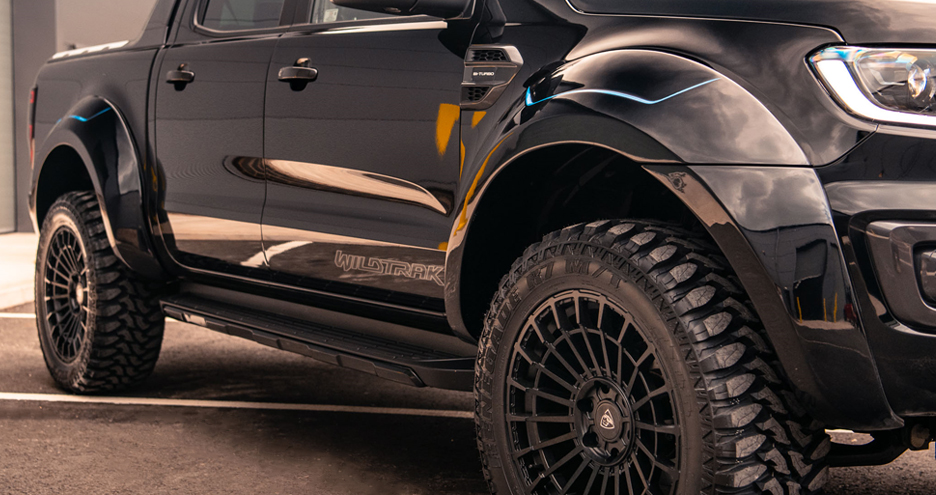 Wheel Arch Extensions
From moderate sized wheel arch extension kits to huge ultra-wide – and we mean wide, with various in-between! A variety of designs and styles, even some in carbon fibre so take your pick. A popular aftermarket pickup accessory and often used in conjunction with bigger alloys. You know what they say about wheel arches, go Ultra-Wide or go home…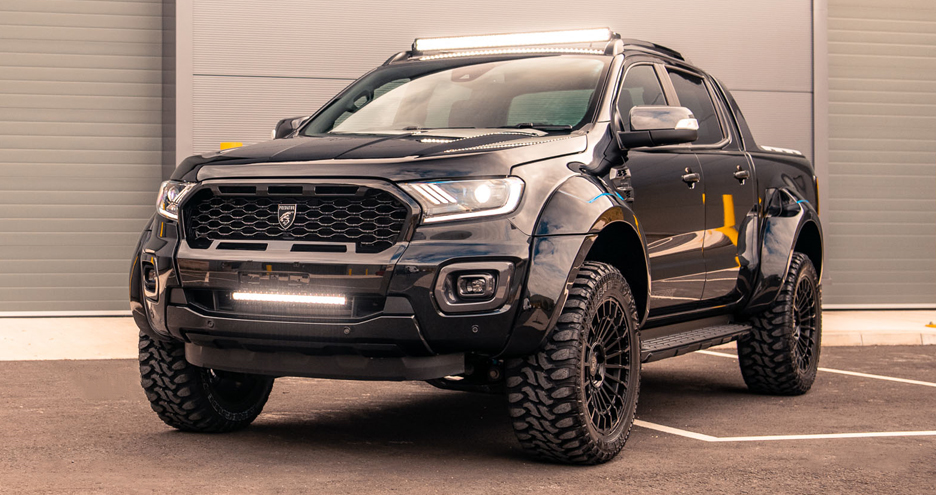 The Full Monty
Do you want your pickup to look as good as this one (or top pic)? Chat to one of our accessory specialists and they will help you create your own personalised dream pickup. Hardtop, roller shutter, bull bar, arches, alloys, LEDs, light bar, stripes, grille – whatever the look your after we can help you surpass your expectations.
Shop online at 4x4AT.com, email us via sales@4x4at.com – or alternatively call one of our sales team on 01677 428799 – who will be more than happy to assist you. We offer a professional fitting service at two locations, North Yorkshire and Birmingham, for all the accessories we sell so get in touch with us for more information about having your item/s fitted.
Don't forget to follow us on social media too for videos, new product announcements and cool pictures of some of the vehicles we have transformed.