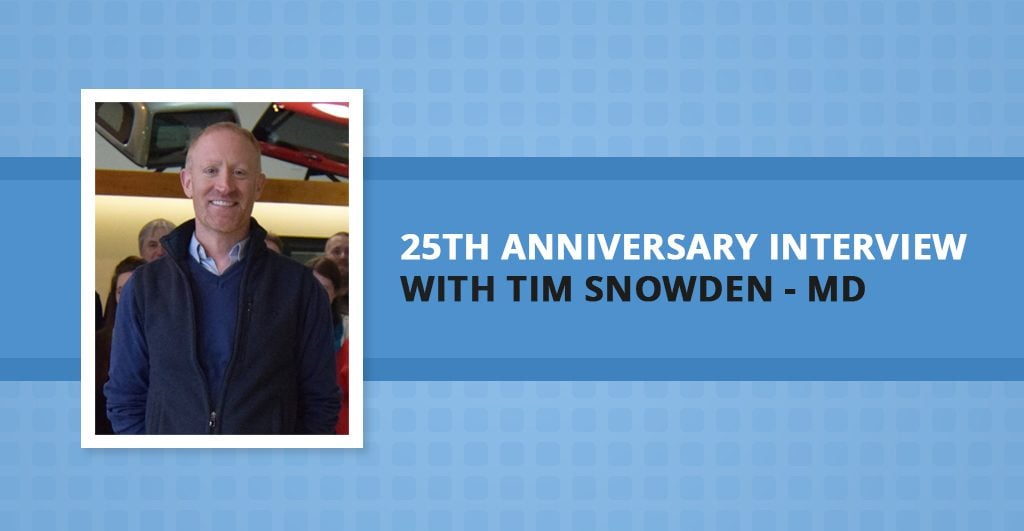 '4×4 Accessories & Tyres' are turning 25 years old this week and to commemorate that we thought it would be a fun idea to ask our Managing Director (MD), Tim Snowden a few questions about the past 25 years and to fill us in on what he sees for the future of 4x4AT.
4x4AT: NLG / 4x4AT is 25 years old this month, take us back to the beginning. How did the company come about?
Tim: I was working as a chef at the time, Mark Cuthbert my Co-Director and shareholder was a building labourer. With Mark having recently left university and struggling to get any work due to the recession in the early nineties. I was selling vehicles as well as working as a chef, in the afternoons I would have free time. The hotel where I worked operated split shifts. I would do breakfasts and then I would do evenings allowing me the afternoons off. I would buy and sell used cars, I had a little Suzuki Jeep in to sell, I couldn't sell it. I had had it for months with no interest in it. I thought if I smarten it up a bit, add in a bull bar, put some side steps on and change the wheels that might make it more attractive and find me a client for the car. Anyway, my search for the bull bars and side steps didn't go so well, I did find a couple of people who either made them or sold them but they were surprisingly expensive, about twice the price of what I had in mind. They also seemed particularly unhelpful as well and well that was where the idea came from.
4x4AT: So from that, the company now has around 75,000sq.ft of warehousing and employs around 40 people as well as shipping goods all over the world. Did you ever envision back in 1993 that the company would grow to this kind of size?
Tim: No, Never. We operated from a small office in Ripon that was; well the rent was £27pw so that tells you sort of how small it was. Next door was a taxi driving office and you would hear them when the horse racing was on, you would hear the taxi drivers encouraging the horses on, shouting and screaming. Mark and I were trying to answer the phone so no, it was humble beginnings.
We moved to Leeming Bar in 1999 bought a plot of land and constructed our own warehouse at 5,000sq.ft. That was 100ft by 50ft. We thought that would be enough forevermore, we never envisaged it growing beyond that single shed.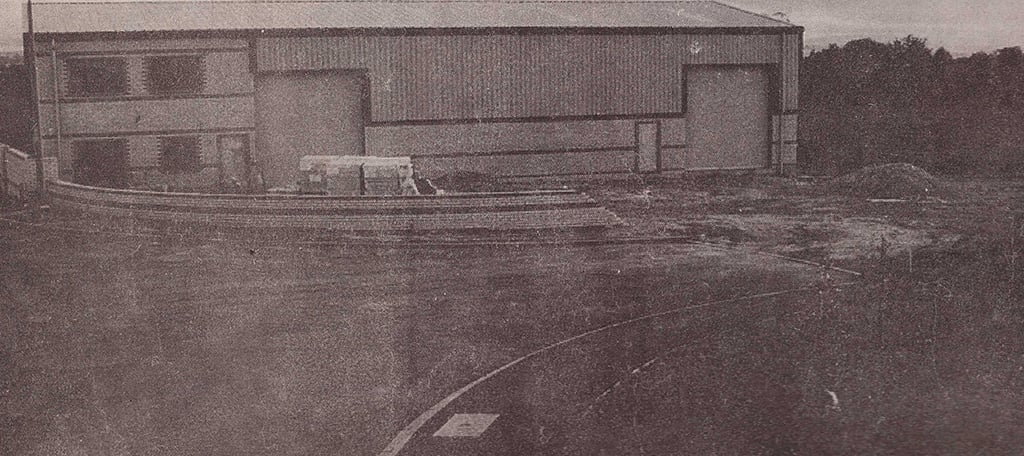 4x4AT: The business now has approval with some of the leading manufacturers in the world including Ford, Isuzu, Nissan and Mitsubishi. How important are those relationships to the business?
Tim: They are key; you just named our top 4 clients so yes they are key. It helps in all kinds of other areas as well. It helps in our B2C business because the more volume that we can get through, the better buying power we have got. We can hold a larger stock; it changes the dynamics of the business totally. Those key account clients are beneficial to us and our clients as well.
4x4AT: Thinking back over the last 25 years, what are the biggest challenges that you have faced?
Tim: Funding through the recession, that was quite a tricky one. We managed actually to sustain profitability throughout the recession which was good but funding was quite difficult to come by in order to grow the business. There wasn't a lot of appetite for growth, our sales flatlined and so it was a bit of a questionable period really. Apart from that, there have been no really big barriers; we have seen a steady growth that has been quite organic. We have not pursued an aggressive growth until more recently when we built a bit more of a management team to help carry it forward.
4x4AT: Of everything that you have achieved in the 25 years what are you most proud of?
Tim: I would probably say the staff that works for us. The support, the jobs that we give them and then the support they give their families as a result of this. There is probably 40 staff or thereabouts. For every member of staff, there are lots with children, so by supporting them and creating jobs, we are helping them and their families. I would probably say that is our biggest single achievement.
4x4AT: Last but not least, the growth of the business has been phenomenal in the last 25 years. Can you make any predictions for the next 25 years?
Tim: It is difficult to say really if you had asked me every 3 years of the business cycle it would have been difficult to predict. Overall I do predict it being positive. Some of it is out of our control, obviously, there are global players involved in vehicle manufacturing. We can only produce and design parts that go on those existing vehicles. A lot of it is led by what the manufacturers do. One thing is for sure is that we are seeing more multipurpose vehicles such as the pickup trucks that we are seeing big growth in now. They are becoming more luxurious, more functional, they have a nicer environment for the driver and they are still practical as well. I never see that going backwards. There is only one way that is going, that is the direction we have already seen over the last 10 years.