Great to see the market for Pickups seems to be booming across all manufacturers at the moment! And long may it continue, as the take up of 4×4 accessories for the Amarok, Navara, Ranger, L200 and Hilux follows right behind.
Generally pickups are the most accessorised vehicles in their manufacturer's ranges. Hard canopy truck tops, soft tonneau covers, Roll n locks, you name it, we've got it. By having a healthy supply of new vehicle sales allows us to broaden our range that we offer and keep prices down to the best value 4×4 accessories in the market.
Mercedes-Benz have now announced they will be entering the pickup market in 2017 with the great looking pickup below and there's also talk of Renault pitching in as well.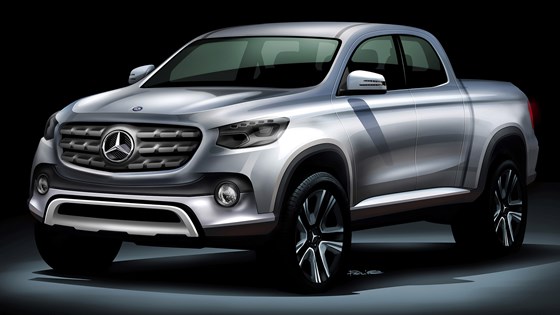 Meanwhile more photos are creeping out of the new Toyota Hilux, Here's one we found earlier….