Following on from what seems like years of speculation Renault have finally confirmed some detail on their forthcoming Alaskan pickup which is due to be released in the UK in 2017. The pictures here are of the final concept vehicle though insider sources confirm that the production example will be very similar.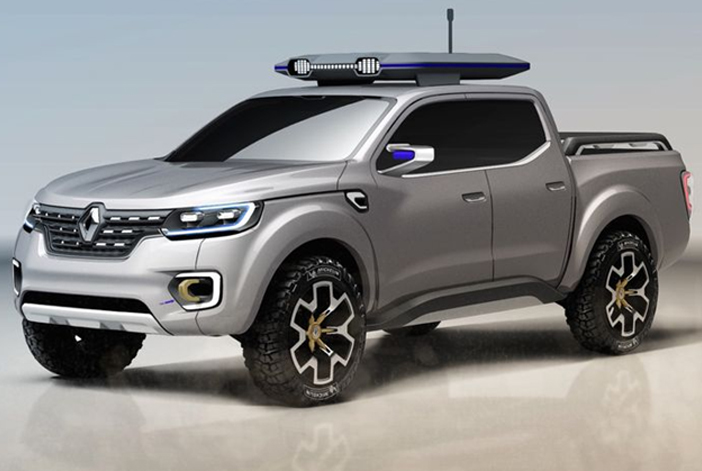 The Alaskan will be sold globally and built alongside sibling models from Nissan and Mercedes-Benz, though there will be some common aspects between them, they are likely to have a very different market positioning. The Alaskan for example, is going to be focused toward private leisure customers.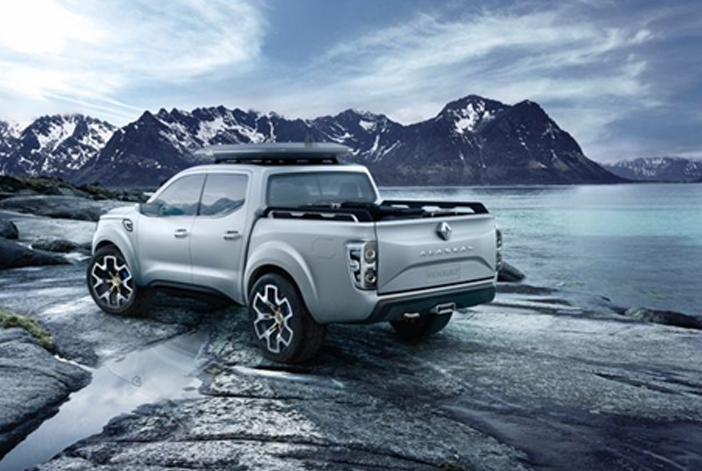 By all accounts the Alaskan will benefit from a relatively superior cabin, LED lighting, satin paint together with brushed and polished exterior metal finishes. We're unsure as to whether the 21″ wheels here will make it to production spec, but they look great! Also check out the interesting looking solar panel roof system shown below.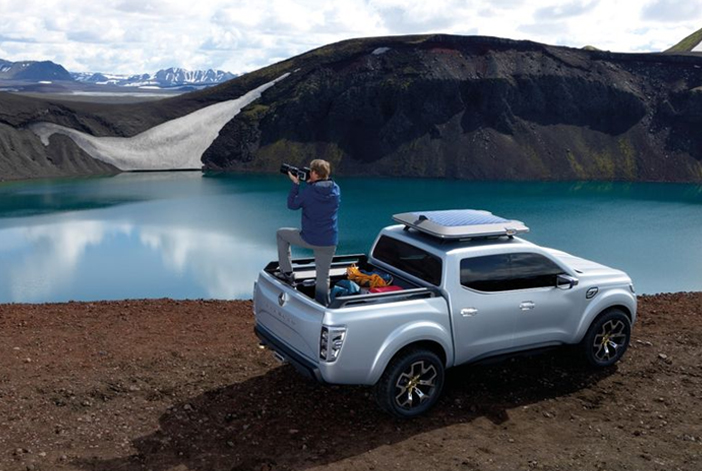 The one tonne vehicle is powered initially by a 163 bhp 2.3 litre twin turbo diesel. Launching into some markets in summer 2016 we understand the Renault Alaskan will go on sale in Europe a year later in 2017.