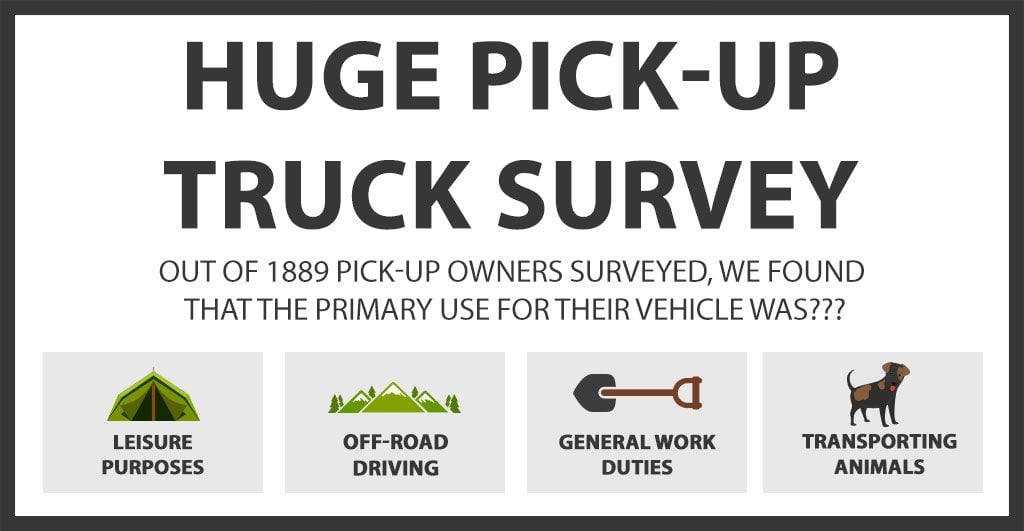 People choose to buy a pick-up truck for various reasons, maybe they need it to transport goods for work or so that they have a place to put their dogs when out on road trips. Either way, the pick-up truck market in the UK is growing. With more people purchasing them than ever before and more options available on the market from manufacturers such as the Ford Ranger, Nissan Navara, Toyota Hilux, Isuzu D-Max, Mitsubishi L200, VW Amarok, Fiat Fullback, Mercedes-Benz X-Class and the Renault Alaskan.
The market doesn't look like it will be slowing down anytime soon. With this in mind, we decided to do a survey of 1,889 people to find out what they primarily use their pick-up truck for.
We discovered that whilst most people use their pick-up for multi-purpose use, we found that 47% of the people we surveyed use their pick-up truck for primarily leisure-related purposes and 22% of people mainly used their vehicle to transport animals. 23% of people surveyed said that they used their truck for work purposes and surprisingly only 8% of people surveyed said that they use their pickup to mainly go off-road driving.
From the survey results, we can see that the majority of people are using their pick-up truck for leisure purposes thus proving that a pick-up truck doesn't have to just be a consideration for people who need the extra space the load bed offers for work purposes, it can be a great alternative to a car.
4x4AT stock a large range of pickup accessories suitable for all pickup truck needs, whatever the need, we have the right accessories for you.