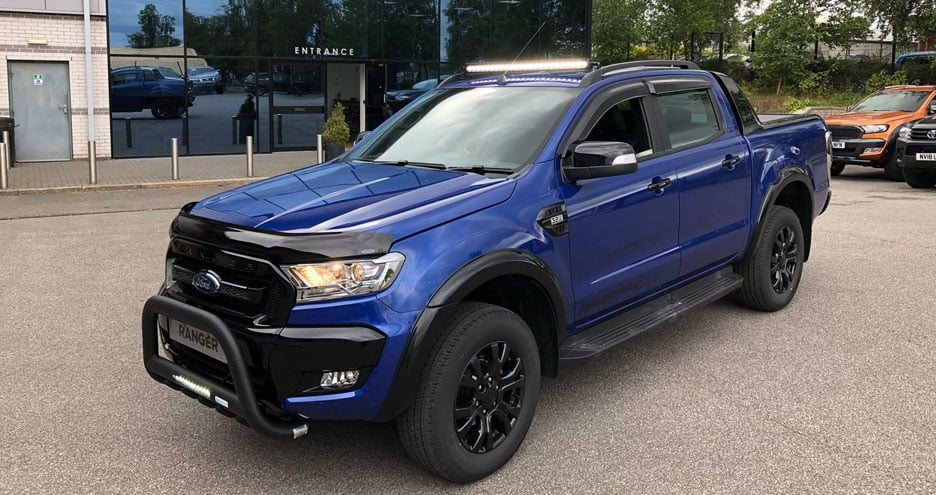 The new limited edition Ford Ranger Wildtrak X is here! So yesterday we fitted accessories to the brand new "Wildtrak X".
It's essentially a Ranger Wildtrak painted with Performance Blue and the grey bits painted black, but it makes for a great looking vehicle as we're sure you'll agree! Afterall, Performance Blue is a well-used and well-liked iconic Ford colour, so what's not to like from the outset?
The accessories include:
We are stocked up and prepared, with all of the below in stock, colour-coded in Performance Blue and ready to go for your Ford Ranger Wildtrak X, along with many of our other ever-popular styling accessories.

UPDATE: We've now updated this (already) great-looking pickup truck with some more different accessories. The newly-fitted parts on the Ford dealer car pictured below include: