The fabulous new model Mitsubishi L200 pickup is on its way and along with its arrival, as normal, we're beginning to stock some great accessories for it. Just as with other impending new pickup truck models, Toyota Hilux, Nissan Navara…4x4at.com are preparing the most extensive, high quality 4×4 accessories range to compliment your truck.
A case in point is this great new Sport Styling Bar for the new Mitsubishi L200 pickup that we'll be stocking as from September. This is the long arm design that is unique to the 2015 L200. Made from substantial 76mm diameter stainless steel tube section, this is available either in a mirror finish chrome look or the increasing popular satin black powder coat finish. Either way, this is going to give your new L200 a meaningful appearance!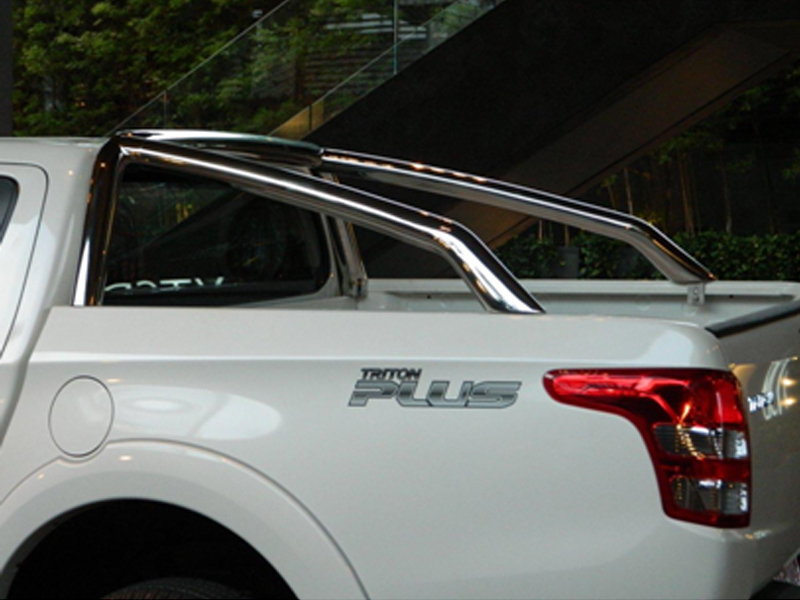 Do keep close to the 4x4at.com site and in particular this blog to see all the new 4×4 pickup truck products as they come on-line. There are some exciting products en route !