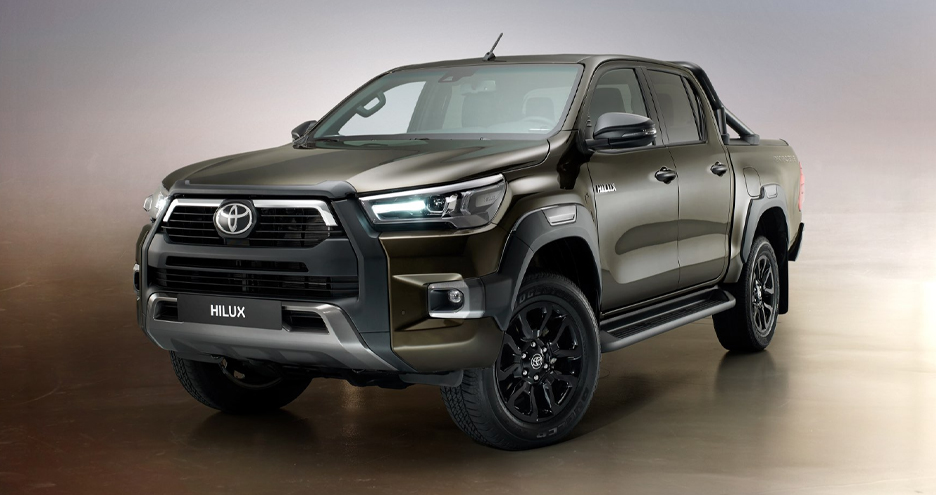 The new Toyota Hilux 2021 has a striking new design, the addition of a powerful 2.8-litre powertrain, and benefits from improvements to both it's on and off-road performance with greater comfort, upgraded equipment and an expanded model range targeting Europe's growing leisure market.
This new Toyota Hilux features a new 2.8-litre turbodiesel four-cylinder engine which has an impressive 201 horsepower and 369 pound-feet of torque. This new engine is available in either a six-speed manual or six-speed automatic, depending on your preferences. Despite the performance boost, Toyota claims the new engine is 11 percent more efficient than its previous model.

On the inside of the new Hilux, you have a touchscreen display which now measures eight-inches and comes with both Apple CarPlay and Android Auto.
There are other improvements to the new Toyota Hilux too, such as suspension and steering tweaks including retuned shock absorbers, an improved leaf spring design, and new bushings to make your driving experience more enjoyable while maintaining the pickup truck's off-road capability. The new 2021 Hilux four-wheel-drive has a new traction control feature that can reroute torque when the vehicle is in two-wheel-drive mode.
For those who never had a Hilux before it's the truck you want if you're carrying and towing big loads. With 4WD, the Hilux is rated to tow 3.5 tons (7,700 pounds) or carry payloads of up to 1 ton (2,200 pounds).