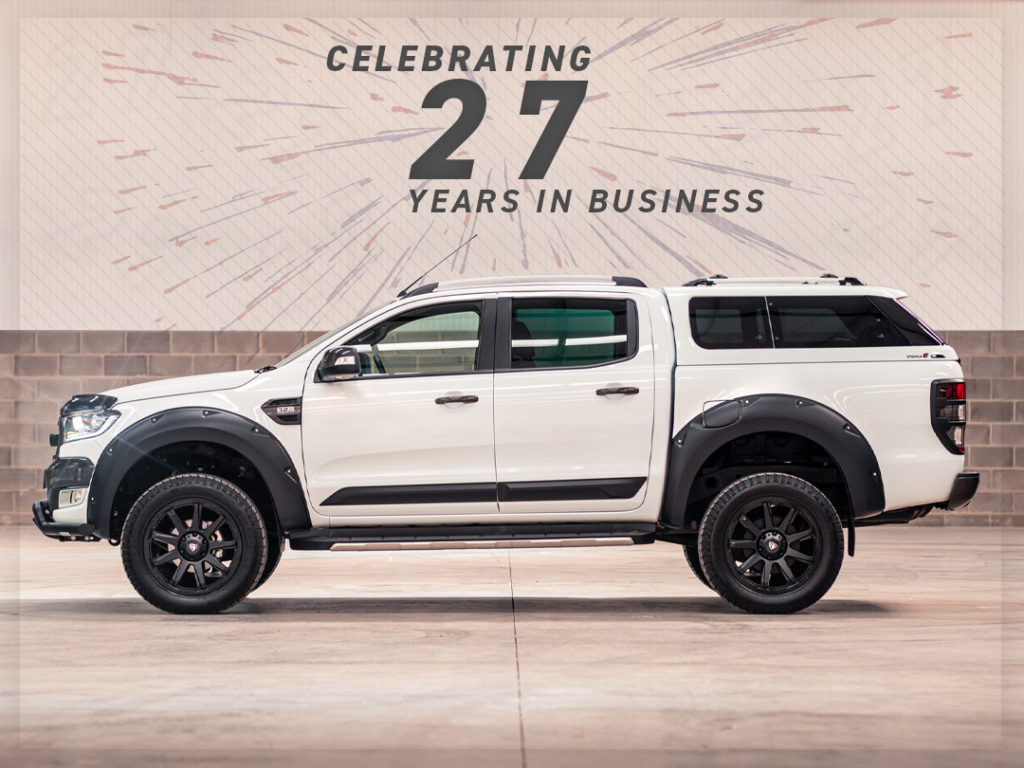 Happy Birthday to us!
4x4AT is 27 years young today and even though it's Friday 13th we are still celebrating the fact.
From what can only be described as our humble beginnings way back in 1993 we have of course seen many industry changes but have always had the same work ethic and commitment to providing a first-class service and value for money to our clients.
This hard work has paid dividends for us and with company co-founder Tim Snowden at the helm, we look forward to continuing to fulfil your accessory needs.
The team's drive, knowledge and enthusiasm is, of course, the beating heart of the business and this is complemented by the expertise and dedication of the entire team at 4X4AT; from directors, managers, sales staff, account managers and fitters to warehouse personnel, logistics team members and yes, even the accounts department.
What can we say… We are passionate about 4×4 accessories! We would all like to thank you for your business; past, present and future, we do value it!
Time for some birthday cake! Well, birthday meat pies, this is Yorkshire after all.
My thanks to you all too.
Matt