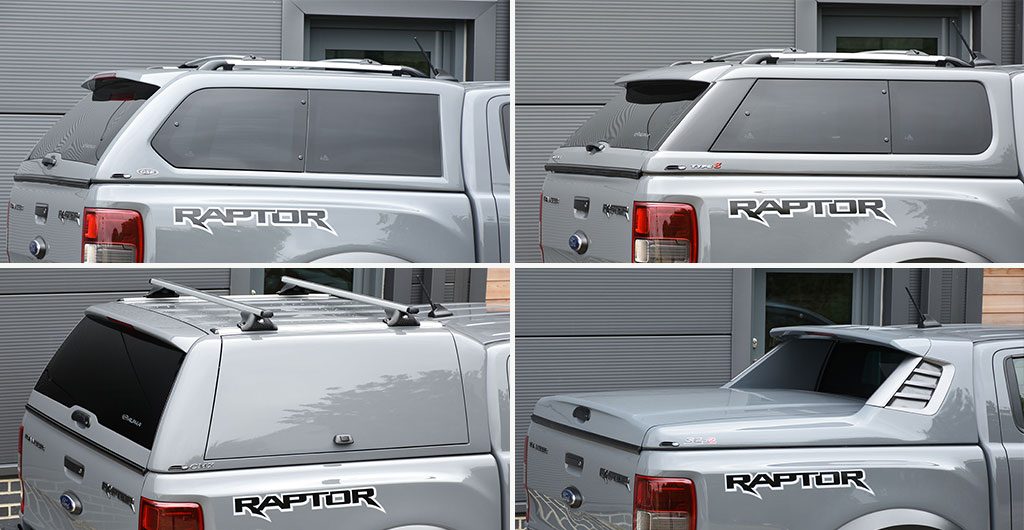 Exciting news for Ranger Raptor owners as we have now received our first shipment of truck-top canopies available for the Ford Ranger Raptor. This now means we can supply canopies in the Raptor exclusive 'Performance Blue' and 'Conquer Grey' colours.
Each of the new canopies has been tested on our own Ranger Raptor to ensure the products are up to our high standards here at 4x4AT. The new Raptor specific products include the Alpha GSE, Alpha Type-E or the Aeroklas leisure hard top.
Or if you are wanting to something more radical we offer the Raptor Alpha SCZ tonneau cover. The SC-Z load bed cover is the latest generation of Fullbox from Alpha whose products are well known for quality of design and utilising the finest materials. A smooth effortless opening/closing supported by powerful twin gas rams and central locking ensures ease of operation and that goods remain safe, secure and out of sight.
All our colour-matched hardtops and load bed covers for the Raptor feature a du-pont deep lustre paint finish.
To learn more and view the full Ford Ranger Raptor accessory offering including these truck top canopies, then head over to our website.