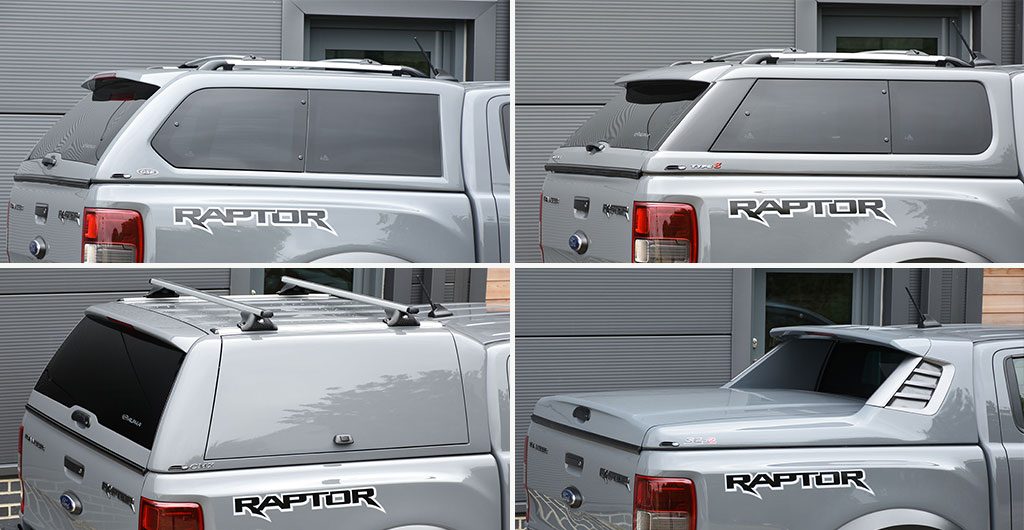 We now have on the shelf truck top canopies available for the Ford Ranger Raptor in both of the all-new Raptor 'Performance Blue' and 'Conqueror Grey' colours.
The Ford Raptor lends itself to the fitment of hi-spec leisure type hardtops and leisure orientated accessories so we've focused on those rather than commercial accessory ranges.
Our own Raptor in Conqueror Grey is used in the photoshoot.
For hardtops with dark tinted side windows, clients can choose from the Alpha GSE, Alpha Type-E or the Aeroklas leisure hard top.
For something more radical we offer the Raptor Alpha SCZ tonneau cover – a colour paint matched Sports load bed cover with a difference.
All our colour-matched hardtops and load bed covers for the Raptor feature a du-pont deep lustre paint finish.
To learn more and view the full Ford Ranger Raptor accessory offering including these truck top canopies, then head over to our website.