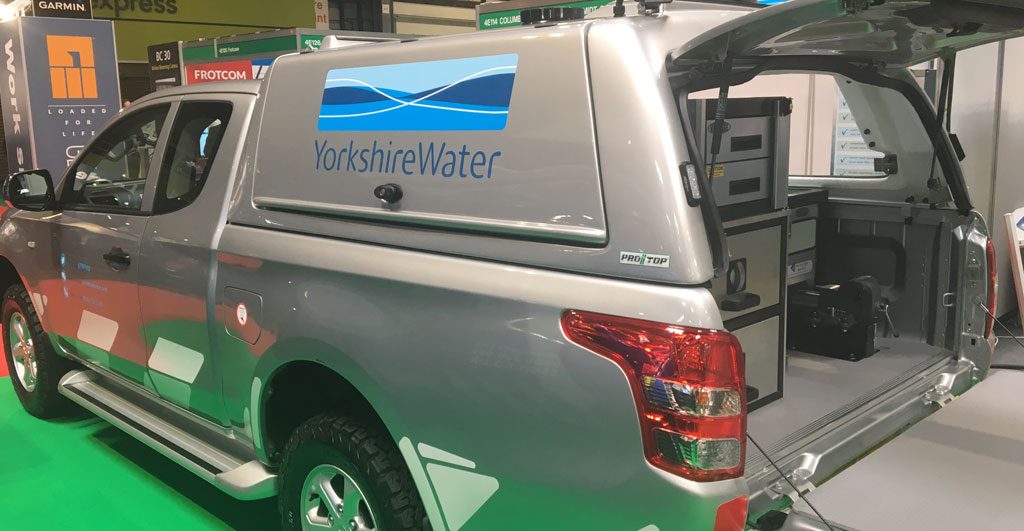 Great to see that 4x4at's trade arm have secured another meaningful win with a large number of our exclusive Pro//Top Gullwing side access commercial hardtops to Yorkshire Water's pickup fleet.
Supplied via Yorkshire Water's chosen specialist converter – M.I.S, a new fleet of Mitsubishi L200 Club Cabs and Fiat Fullbacks had their load beds bespoke fitted and racked, according to a number of different job roles. We are delighted that having weighed up the competition, Pro//Top Gullwing hardtops were ultimately chosen for their design, specification, durability, functionality and easy access to the load area.
In choosing Pro//Top, Yorkshire Water now join many other household names who have a need for commercial hardtops on their pickup fleets. Names such as United Utilities, The Environment Agency, Scottish and Southern(SSE), Scottish Water, Scottish Power and Siemens, not to mention many other commercial users as well as various Police and Fire & Rescue services.
The combination of the Pro//Top together with the fantastic functional racking M.I.S fitted, made one of these Yorkshire Water pickups an obvious choice for showcase display on our stand at the last Commercial Vehicle show.
Yorkshire Water have a depot not far from us here at Leeming Bar, North Yorkshire, so it's great to see our product out and about on the road helping customers on a daily basis!