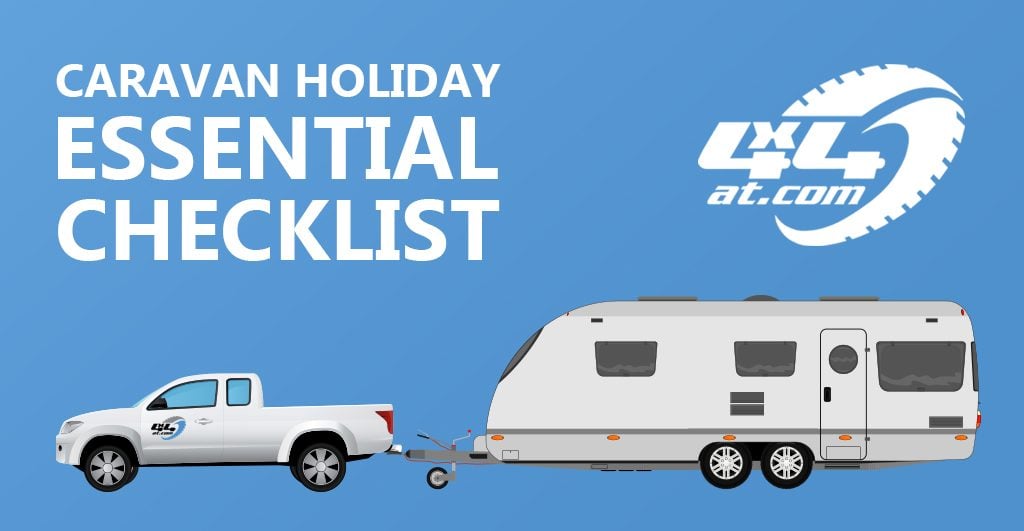 Are you going on a caravan holiday this year? We have you sorted with our essential checklist.
More and more caravan owners are choosing pick-up trucks as their vehicle of choice for towing their caravans. The high powered vehicles are ideal for caravan holidays as they have a large towing capacity, making them an ideal solution. Not only can they, easily, pull caravans but the large load bed space makes for some great extra storage, allowing you to take everything you could possibly need on holiday with you.
Caravan holidays are becoming more popular with Brits who choose to stay in the UK rather than go abroad. With many people choosing to get a caravan for the first time, we thought this would be a great way to make sure you don't miss any of the essentials and have a great holiday.
If you are looking to buy your first caravan and haven't got a tow bar or tow ball fitted to your vehicle yet, don't forget to check out our towing section to make sure you have everything you need for your summer holiday.
Our print-ready Caravan Holiday Essential Checklist is available as a .pdf download to make it really easy for you to print off and then make sure you have everything you need.