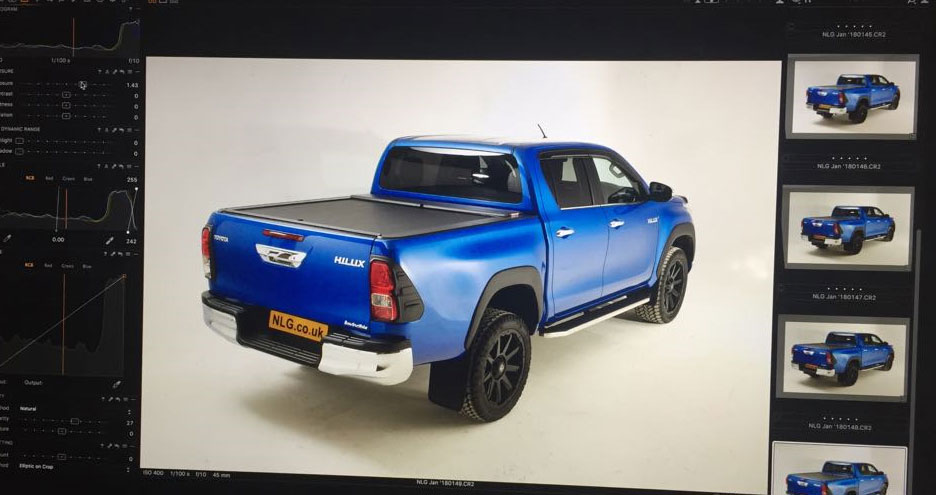 Yesterday we spent a day in the studio with our Toyota Hilux getting some great shots of our new products! These included an Alpha CMX with triple Central Locking and Roll N Lock sliding tonneau cover.
We will be uploading the new shots in the next few weeks to show you products in more detail.
View our Toyota Accessories here.