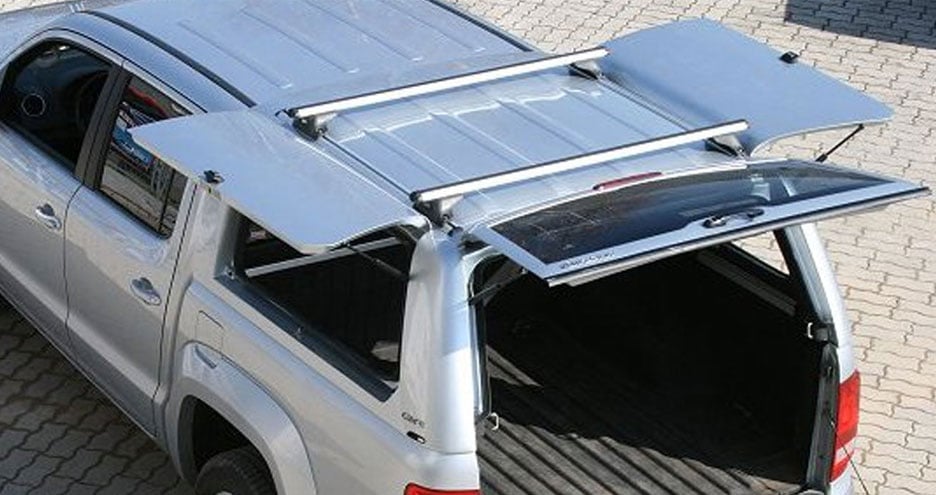 New in-stock and specific to the VW Amarok is the Alpha CMX Gullwing canopy.
Features of the Alpha CMX canopy include:
Triple Central Locking
Side access Gullwing doors
Colour matched
Gullwing-side doors allow triple access to the load area
Supplied fully painted in desired colour
Roof rails with sliding roof carrier X-bars for heavy loads 80kgs capacity
Auto LED interior light
Spoiler with brake light
Robust, reinforced tailgate with dark tinted recessed glass
Stainless steel hinges, hardware and lock fittings
THE best quality commercial canopy available anywhere – We guarantee it!
The VW Amarok Alpha CMX Commercial Canopy will arrive with you in an individual factory packing crate that ensures the hardtop will be received in perfect condition. Simply remove the canopy from the packaging and clamp into position on the truck bed using the non-drill clamps.
The CMX Canopy for the VW Amarok includes lift-up side gullwing doors, lateral rear door water drain gutter to keep your cargo area dry and slam lock door for single handed operation for convenience and time saving.