EUROPE'S LEADING DISTRIBUTOR OF CANOPY HARDTOPS, LOAD BED COVERS AND 4X4 ACCESSORIES & TYRES FOR 4X4'S AND PICKUP TRUCKS
Soft Hooked Tonneau Cover
Reduces Drag Caused By Driving With An Open Truck Bed
Can Be Removed In a Matter Of Minutes
Non-Drill Fitment
Framework Keeps The Cover Looking Taught
Manufactured Using A Strong Black Vinyl Backed With Nylon
Weather Proof
Covering your load bed has never been easier thanks to the soft folding hooked body tonneau cover. This tonneau is simple to install using the existing body hooks and supplied with hooks to attach to the tailgate to secure the rear of the cover.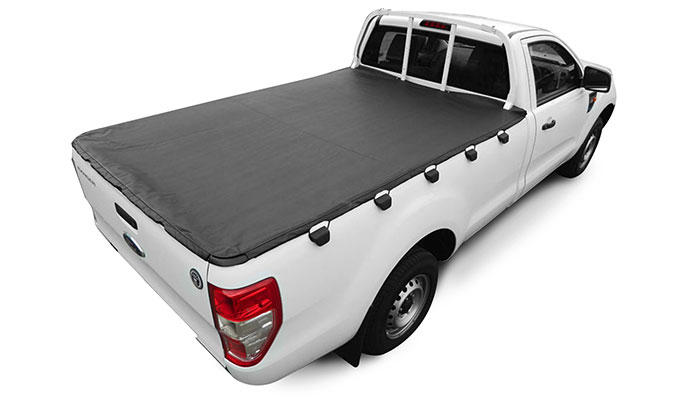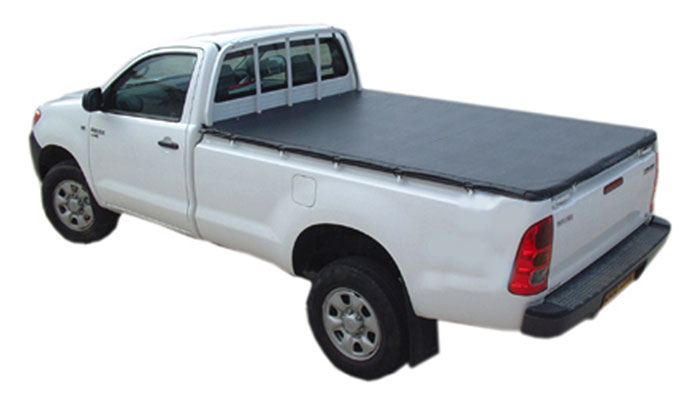 Manufactured From Strong & Resilient Materials
The tonneau cover comes supplied with support bars to keep the cover taught and stop rain gathering on the top of the cover and is also manufactured from a strong black vinyl backed with nylon.
If you need access to part of the bed then no problem, just simply unhook the cover.
Fitted And Removed In Minutes
The covers come completely assembled, so you don't have to contend with any loose parts. Its hinged, folding sections make it extremely versatile just remove the cover when toting larger loads or fold it down to lock in place for smaller loads.
The covers can be fitted in minutes and can be removed in no time when you need to use the whole bed. You can even drive around with the back part open. It uses clips that go under the inside of the bed. That are attached to a steel, frame for additional strength to the load bed