As most are well aware now….after 67 years in one form or another, Maurice Wilkes' legendary Land Rover design, latterly the Defender, comes to the end of UK production in December. Love it or loath it, one cannot deny that this shape is "baked-in" to modern day British history. Safety regs, modern day emission standards and the cost of manufacture spell the end – the car is still ostensibly hand made.
Jaguar Land Rover, now owned by the Indian conglomerate Tata operate on a global level, so having a vehicle in the range that cannot be sold in, say the USA, probably doesn't make a great deal of sense. Still it will be a great shame to see this oh so familiar shape come come to the end of new vehicle production.
There are the conspiracy theorists out there, who are adamant, given the Tata connection, that the entire production line will be containerised and sent to India, with lower labour costs, to continue production for markets who don't have such stringent safety or emission control.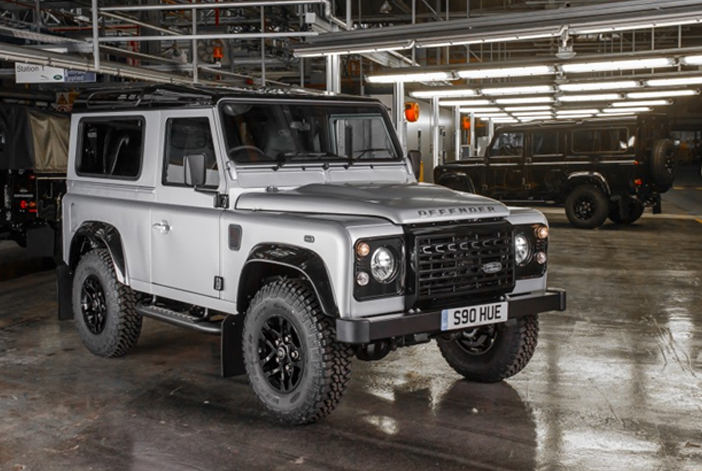 Right now though, the countdown celebration to the end of production has begun and the sale of the 2,000,000th Land Rover Defender: S90 HUE, the 2,000,000th car goes to auction for charity at Bonhams on 16th December, the last day of production. On the basis the final run special editions are priced at around £63,000 there's no telling what this one might achieve at auction.
Finally, the end of production of this classic 4×4 vehicle does raise the question, what 4×4 vehicles will customers buy instead of the Land Rover Defender? Time will tell, but for now we're certain that this is definitely the end of an era!