Much excitement last week at 4x4at.com HQ, as our sister company www.formula4.co.uk took delivery of their first Mitsubishi L200 Series 5 Barbarian. Barely had the wheels stopped turning after it landed, than our team of 4×4 accessory experts were fitting all kinds of enhancements to this great vehicle!!
First on the list was to check out the the new Carryboy Leisure canopy below.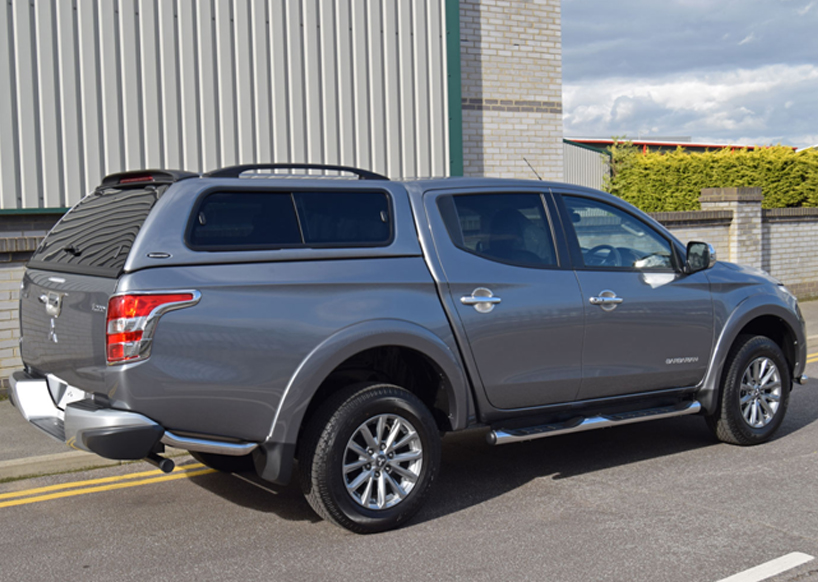 The Carryboy 650S is a great fit and as you can see its design really enhances the natural line of the pickup. With roof bars (optional cross bars), spoiler with high level brake light and dark tinted sliding side windows complete the look.
This canopy also features Carryboy's stainless steel hardware, famous 6 point no drill clamping system, heated rear screen demister as well as an auto functioning interior light. Stock of these have already arrived, so if you have just taken delivery of your new L200 this could be for you at www.formula4.co.uk
4x4at.com's extensive range and stocks of accessories for this the latest incarnation of the famous Mitsubishi L200 pickup are also building now. Have you seen these headlight garnish trims and chrome fog light surrounds pictured below? They are now in stock!
When having the newest 4×4 pickup on the block is just not enough for you, individualise it still further and we're more than happy to help!