EUROPE'S LEADING DISTRIBUTOR OF CANOPY HARDTOPS, LOAD BED COVERS AND 4X4 ACCESSORIES & TYRES FOR 4X4'S AND PICKUP TRUCKS
Alpha SC-Z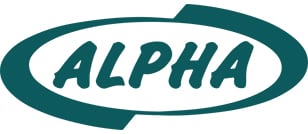 The SC-Z load bed cover is the latest generation of Fullbox from Alpha whos products are well known for quality of design and is used by many vehicle manufacturers as there chosen partner.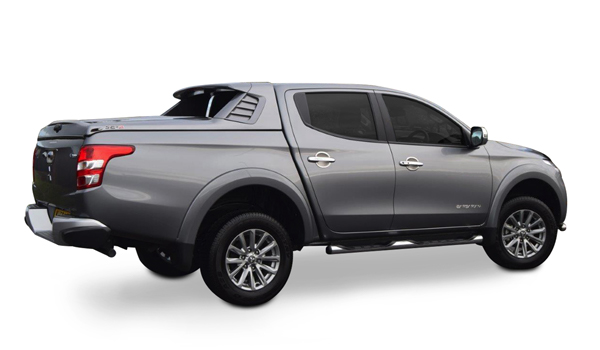 Standard Features
Stainless steel hardware, locks and hinges
Lined charcoal coloured liner
Central locking using the cars fob
Tailored non-drill fitting system
Colour matched ABS Spoiler with Titanium coloured ABS side fins
Automatically Operated Interior Light
Patented Water Discharge System
Twin Point Secure Locks
Neoprene Waterproof Seals
High Level 3rd Brake Light
A smooth effortless opening/closing supported by powerful twin gas rams and central locking ensures ease of operation and that goods remain safe, secure and out of sight. Fully weatherproof and tested to ensure loads and valuable cargo remain bone dry.
Available For The Following Vehicles:
Reputation For Quality
Alpha hardtops have a reputation for quality, and continuous engineering development and improvements in design and production processes ensure the end-user excellent service from their Alpha hardtop. Alpha hardtops are sold worldwide and many car manufacturers fit Alpha tops and accessories where high specification and top quality are sought by discerning customers. Replacement glass & spare keys are stocked in the UK.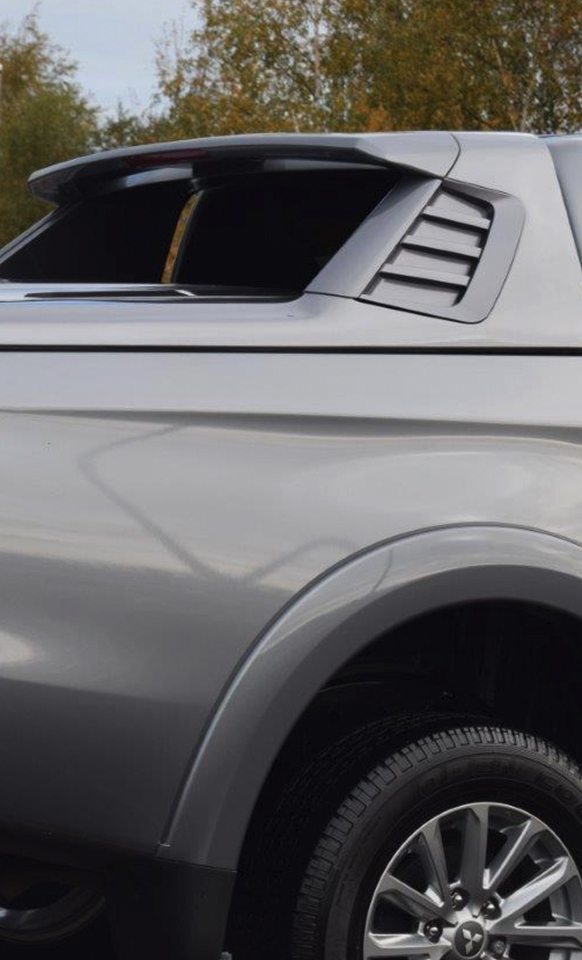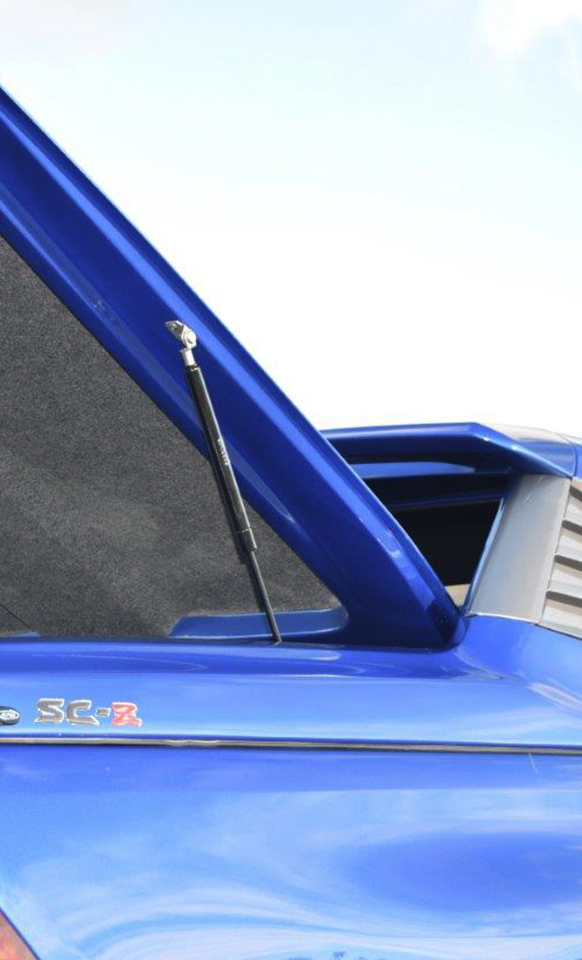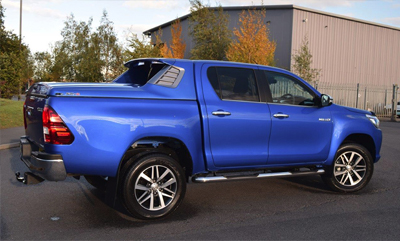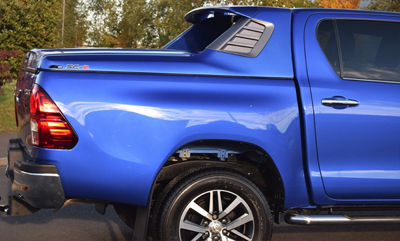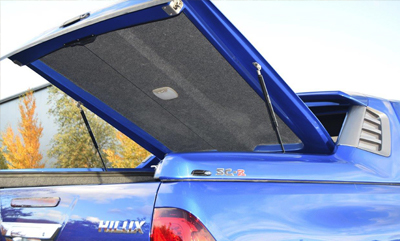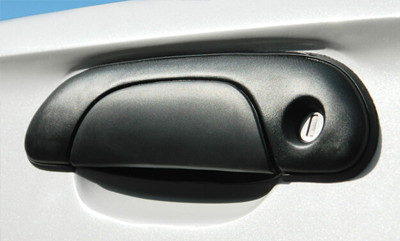 Twin Point Secure Locks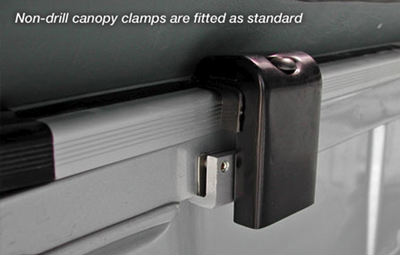 6 Point non drill patented clamp system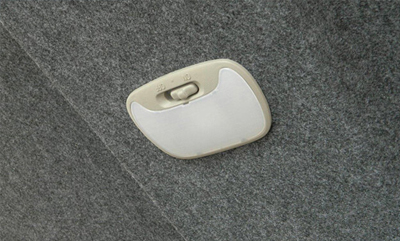 Automatic LED interior light with 'off' function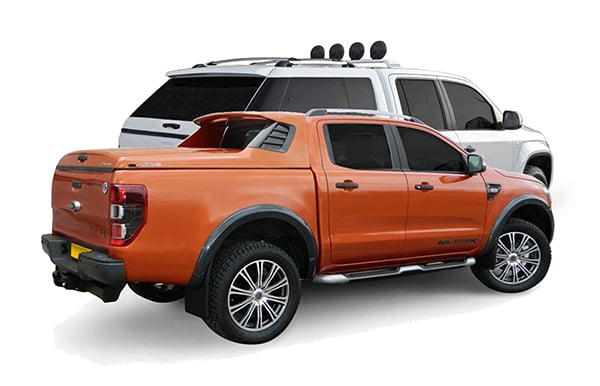 ABOUT THE ALPHA BRAND
Alpha are a global manufacturer and exporter of pickup canopy tops making hardtops to a European specification and taste.
Industry leaders with in-house GRP pattern and mould making, Alpha are manufacturers of stainless steel and composite components including locks, hinges, strikers and handles as well as aluminium extrusions. Alpha control quality by making most of the critical components in-house rather than outsourcing, or using common or readily available hardware.
Alpha are the only truck top canopy maker to our knowledge, who actually manufacture, cut, temper and etch their own glass, all of which is E-Marked for European use. You are choosing a high end, quality branded product when you choose an Alpha top for your truck.
We GUARANTEE you will not find a better engineered hardtop ANYWHERE.