EUROPE'S LEADING DISTRIBUTOR OF CANOPY HARDTOPS, LOAD BED COVERS AND 4X4 ACCESSORIES & TYRES FOR 4X4'S AND PICKUP TRUCKS

Aeroklas Drawer Systems
Maximise the storage and security of your pickup with a heavy-duty drawer system. Running the full length of the load bed, they provide excellent storage of up to 100kg per drawer and keep valuables out of sight and locked up safely. Access is most convenient – strong rollers underneath the drawers allow them to slide smoothly out with a quick pull on the sturdy handle.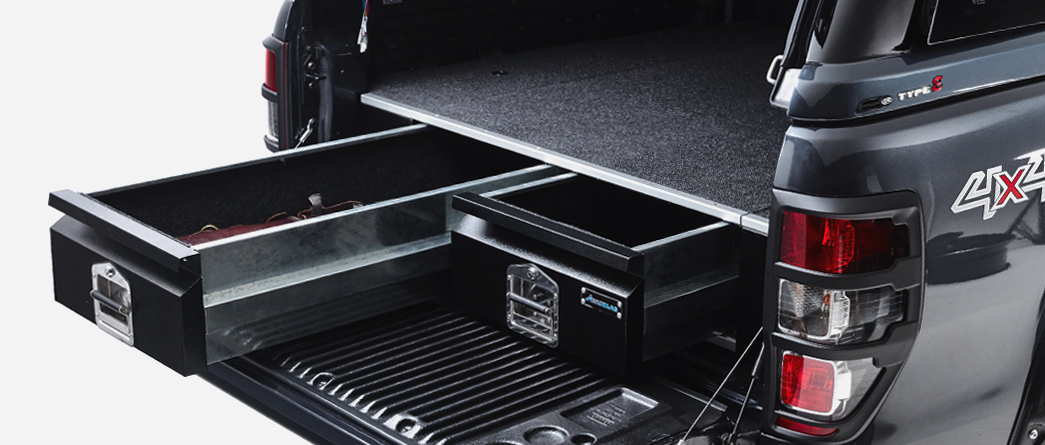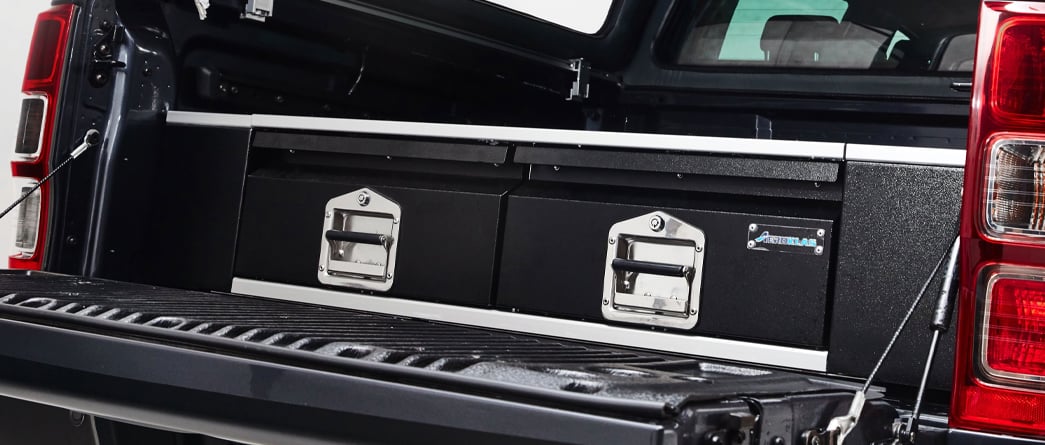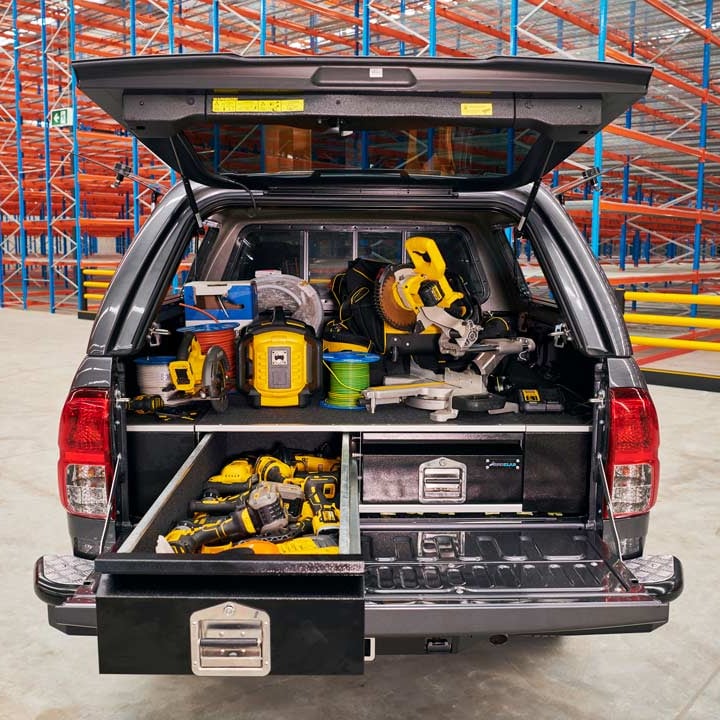 Features & Benefits
✓ Galvanised steel chassis
✓ Glass-reinforced 11mm-thick polypropylene top panels
✓ Load-rated at 100kg
✓ Each drawer can hold 45kg
✓ Interiors are lined with moisture-resistant carpet
✓ Durable stainless steel latches
✓ Sealed rattle-free runner bearings
✓ Key-lockable, heavy-duty slam-shut stainless steel levers
✓ Polyester carpet top and wings, lines with high-quality carpet; carpet-lined drawers; aluminium top-edge strip
Aeroklas Drawers are lightweight yet strong thanks to their galvanised steel chassis that's finished with glass-filled polypropylene top panels and wing kits.
Aeroklas Drawers utilise a fully sealed runner system to make sure they work reliably and rattle-free time and time again – whether you're on the job site, on the road or at camp.
Our drawer storage systems can be self-fitted (instructions are provided) but if you'd prefer to save time and invest in a professional installation, simply call to book an appointment now. 4x4AT have two fully equipped pickup workshops staffed by experienced technicians at Leeming Bar, North Yorkshire, and Coleshill, West Midlands, where we offer a full fitting, wiring and paint matching service for every drawer system we stock.
Available For The Following Vehicles: