EUROPE'S LEADING DISTRIBUTOR OF CANOPY HARDTOPS, LOAD BED COVERS AND 4X4 ACCESSORIES & TYRES FOR 4X4'S AND PICKUP TRUCKS
Aeroklas Bed Liners
Moulded to the contours of your truck bed Aeroklas liners are custom fitting for a much more secure fit and incorporate a skid reduction layer to stop items from sliding about in the bed along with tie hooks so you can tie loads into the bed. Made from a 6mm thick highly durable polyethylene the load bed liners stop scratches and dints to the bed and will protect from most household liquids like bleach, paint, battery acid and oil.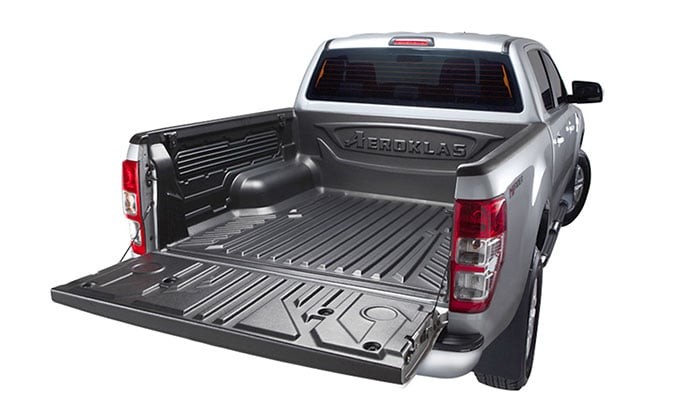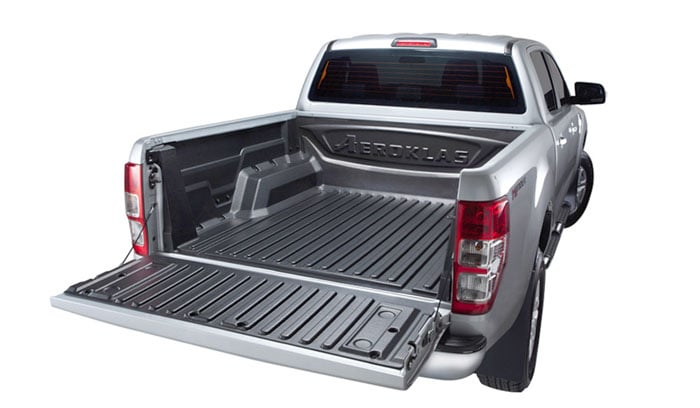 One Of the Best Liners On The Market
Available in a over rail and under rail bed liner. Under rail liners are advised if fitting roll bars, truck top canopies and tonneau covers.
As you would expect from one of the best bed liners on the market you also receive a comprehensive fitting kit to ensure the liner sits snugly into the vehicle.
In this kit you receive a roll of tape, which sticks onto the painted lip of the vehicle bed to stop wearing of painted surfaces that occurs with cheaper bed liners. You also get a set of 4 tie down clamps are also included to help secure loose loads inside the bed.
Offers Both Style and Practicality
Aeroklas bed liners require both under rail and over rail no drilling to fit and includes a lifetime warranty.
Aeroklas bed liners use the thickest material available, they are the world's largest producer of bed liners and make for many of the worlds car makers who perform rigorous tests to ensure performance and durability.
They are also supplied with a lifetime warranty too so you know you are getting a good product and with Aeroklas you are getting the toughest in the business, able to withstand more force than other liners.