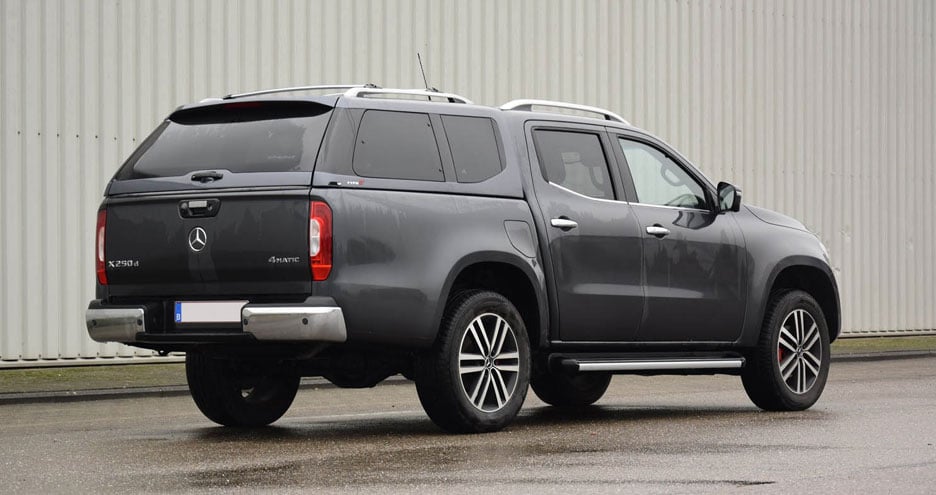 With the first few Mercedes-Benz X-Class pick-ups starting to take to the roads here in the UK we are delighted to be able to give you the first view of the Alpha Type-E truck top on the vehicle itself.
The Alpha Type-E hardtop is widely regarded as the most stylish pick-up canopy on the market, and it marries up well with the styling on the new X-Class.
The Alpha Type-E comes with:
Floating roof design
Central locking
Heated rear screen
Lined interior
Brake light
Pop-out venting side windows (can be driven in the open position)
Roof bar system
Venting bulkhead window
Stocks of the Alpha Type-E canopy made specifically for the Mercedes-Benz X-Class are due to arrive here with us soon and as Europe's largest distributor of 4×4 accessories we are expecting demand to be high. We are taking orders now for delivery in the Spring, click here for more product information.