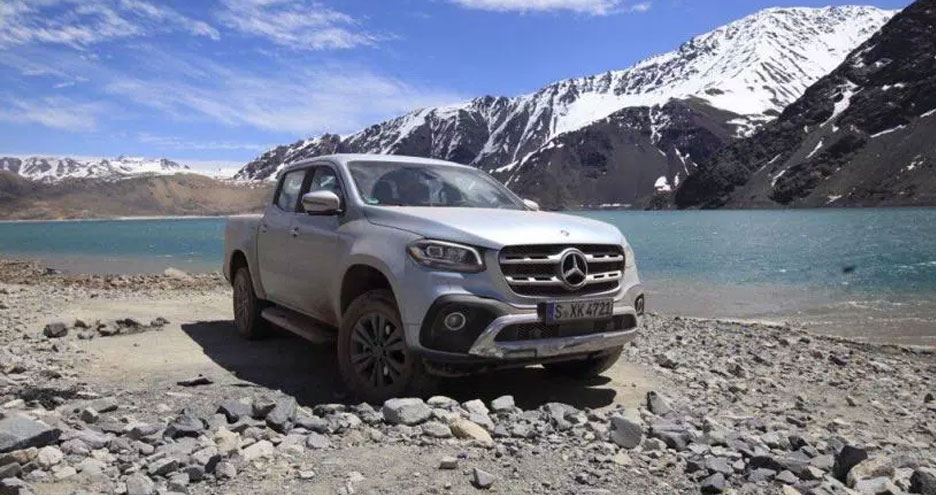 At the Professional Pickup & 4×4 Awards 2018, held in Bierton, Aylesbury there were wins for Mercedes-Benz, Ford Ranger and Toyota Hilux.
The new X-Class from Mercedes-Benz Vans won its first UK award the "Professional Pickup of the Year".
In December judging took place in Yorkshire, where the panel consisted of 12 pickup owners with a wide variation of professions, including farming, fencing, plant hire, builders, road gritters, estate managers, agricultural suppliers and a professional hunter.
Liam Campbell, Editor, Professional Pickup & 4×4, said: "The Mercedes-Benz X-Class ticked all the boxes when it came to the juries' requirements. From a lifestyle perspective, it was deemed the most comfortable, refined and the best furnished out of all the contenders, but also from a working aspect, the X-Class has a 3.5t towing capacity, a respectable 4WD system and it's backed by Mercedes-Benz's reputable commercial vehicle Dealer network."
Steve Bridge, Managing Director, Mercedes-Benz Vans UK Ltd, said: "We are delighted that the game-changing X-Class has won its first UK award so soon after launching. The feedback from customers and those who have tested the vehicle has been outstanding and we are pleased to be raising the bar in this ever-growing sector with the first truly premium pickup."
We are stocking all kinds of accessories for the new X-Class from the most stylish canopies on the market, to load liners and storage solutions, click here to find out more.
The Ford Ranger has been voted as the 'Best Pickup for Towing'. At 470Nm, the 3.2-litre Ford Ranger has more torque on offer than any other pickup truck with a 3.5-tonne towing capacity. The gross combination weight is rated at 6 tonnes, so it is still able to carry up to around 400kg in the back while towing the full amount.
The Toyota Hilux has been crowned the 'Best Working Pickup Truck'.
We also stock all kinds of accessories for the Ranger and Hilux, click to find out more.

Main image courtesy of rossetts commercials blog.