EUROPE'S LEADING DISTRIBUTOR OF CANOPY HARDTOPS, LOAD BED COVERS AND 4X4 ACCESSORIES & TYRES FOR 4X4'S AND PICKUP TRUCKS

Aeroklas Leisure Hardtop Canopies
Make the most of your pickup with an Aeroklas leisure hardtop with a choice of either lift-up or pop-out darkened windows – the latter ideal for extra ventilation throughout the cab; combined with sliding bulkhead window. The high specification and exceptional build standard make the Aeroklas leisure canopy suitable for a wide variety of customers.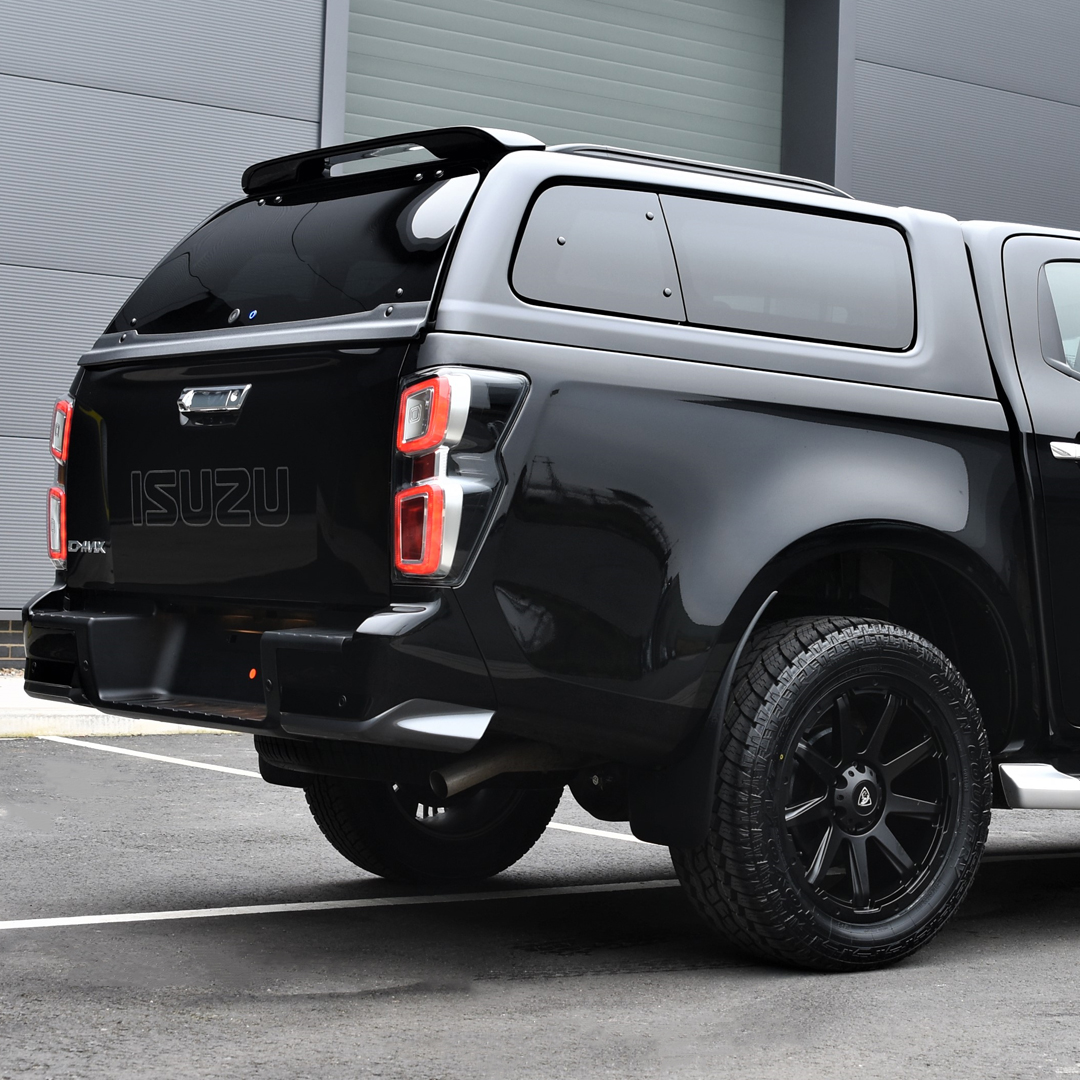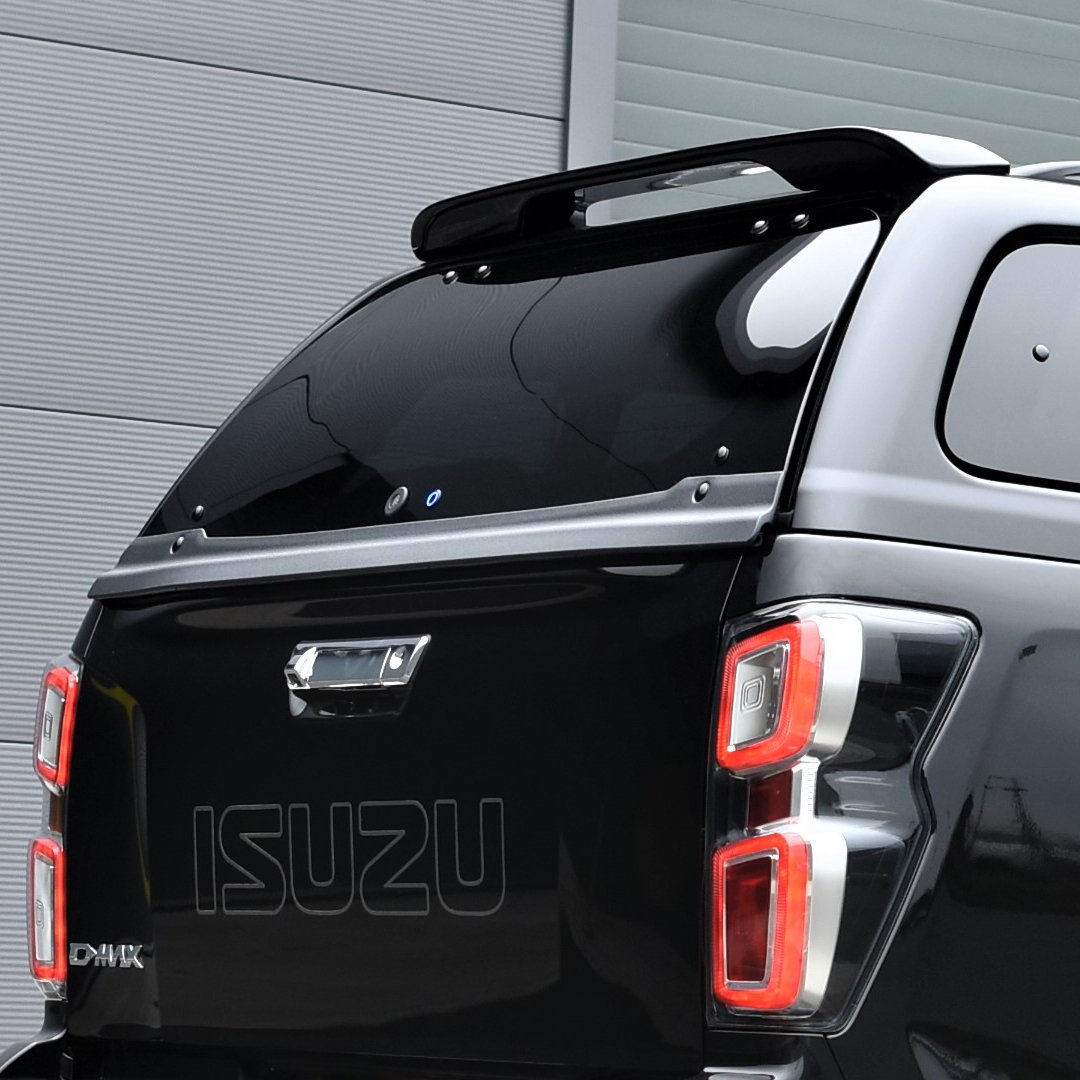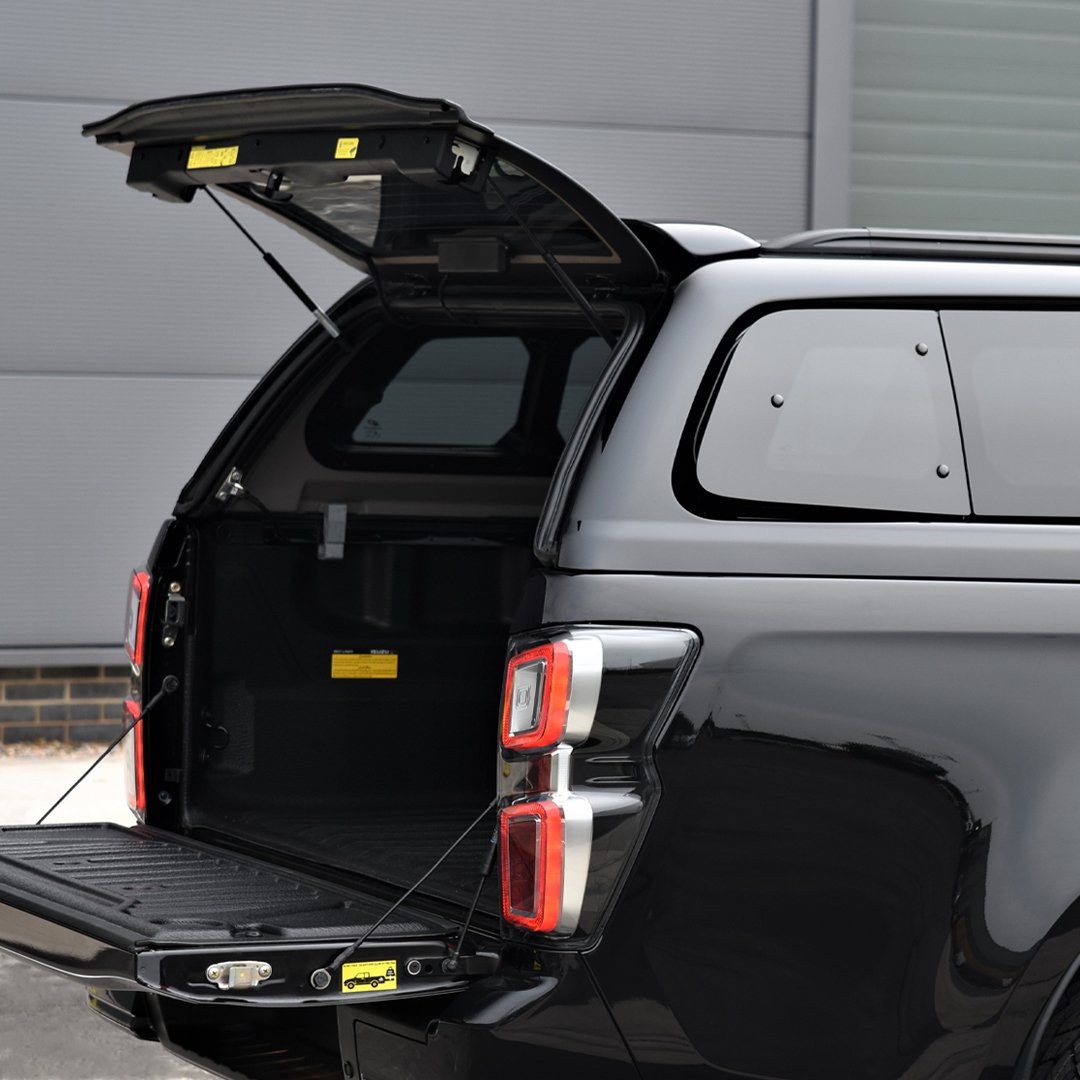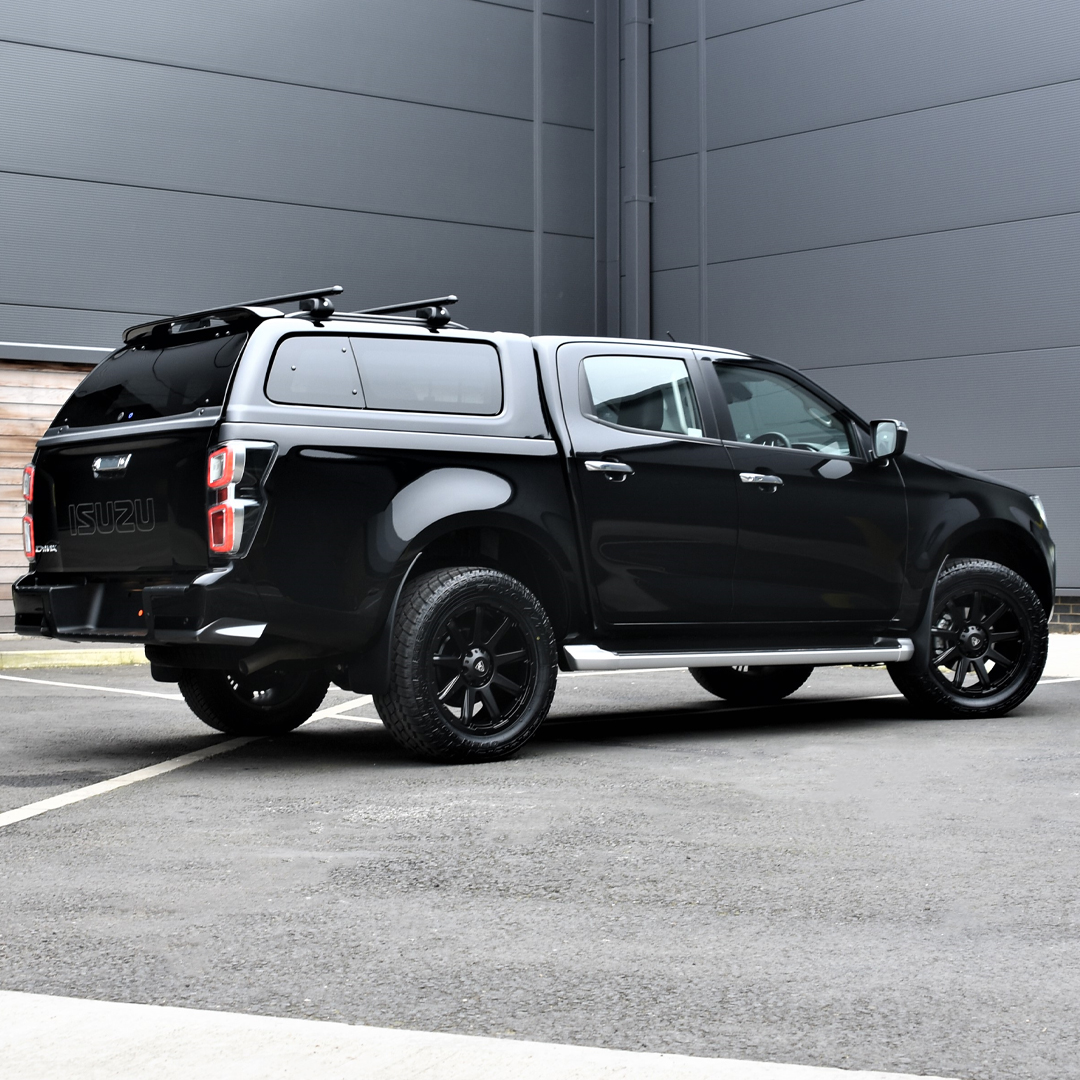 Features & Benefits
✓ Sliding front bulkhead window
✓ Rear heated window with defroster (on most models)
✓ Colour coded to match pickup
✓ LED Rear brake light (on most models)
✓ Easy use ergonomically designed handle lock and keys
✓ Non drill easy fit 6-point fitting G-clamps
✓ LED interior light that uses less power providing higher light out-put
✓ Plug & Play wiring harness allows for easy & quick installation
✓ Manufactured from a twin ABS skin
Aeroklas are the first company in the world to offer "Engineered ABS Double Shell Technology". This technology results in a hardtop canopy which is light, strong, durable and fully weatherproof. This hardtop is available in either a blank sided commercial version, or with dark tinted opening side windows, later models feature pop-out style side windows whereas earlier double cab models feature sliding side windows.
Aeroklas hardtops have a reputation for quality, and continuous engineering development. Improvements in design and production processes ensure the end-user excellent service from their Aeroklas hardtop. They are sold worldwide and fitted by many car manufacturers where high specification and top quality are sought by discerning customers.
Our hardtop canopies can be self-fitted (instructions are provided) but if you'd prefer to save time and invest in a professional installation, simply call to book an appointment now. 4x4AT have two fully equipped pickup workshops staffed by experienced technicians in the UK; one at our HQ in Leeming Bar, North Yorkshire, and the second at Coleshill, near Birmingham in the West Midlands, where we offer a full fitting, electrics wiring and paint matching service for every hardtop canopy model we stock.
Available For The Following Vehicles: