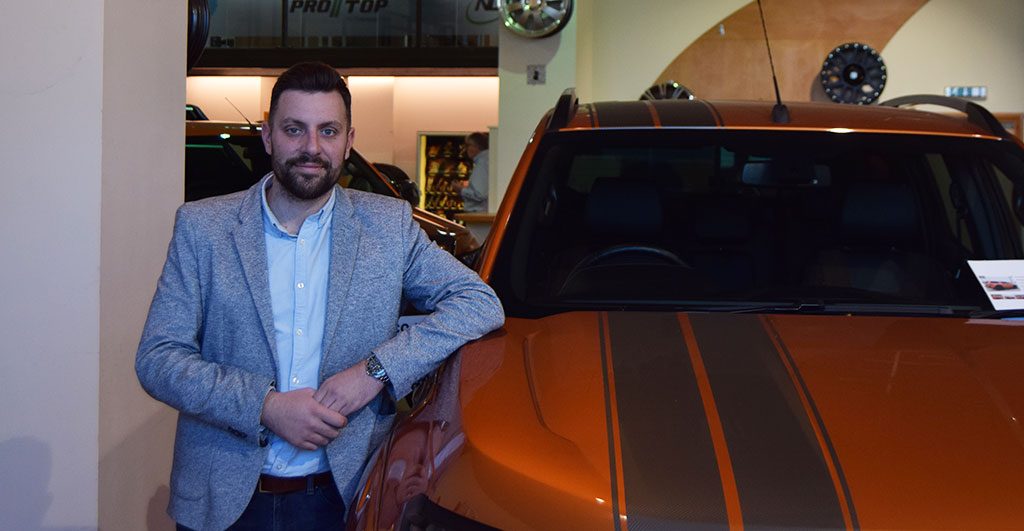 At 4x4AT we are constantly expanding our team, as part of this process we would like to welcome Mathew Gibson to the 4x4AT team. Mathew has joined us as the Sales and Operations Manager.  He will be heading our sales and warehouse departments to ensure the smooth running of the customer journey.
Mathew is a vibrant and dynamic individual who began his career as a Motorsport Engineer, he then progressed into Car Sales and Sales Manager before joining us here. We are very happy to have Mathew on board and feel that we have gained a real asset to the team.
We thought this would be a great opportunity for Mathew to tell us a little bit about himself.
What most excites you about joining 4x4AT?
I am most excited about being responsible for the growth of the sales department, therefore leading to being part of a dynamic team to take the business to the next level. Everyone here believes in what we do and the products we sell which makes it a great environment to work in.
When not at work, what do you like to do for fun?
I love anything to do with sport, which includes playing Football and Golf and when I am not doing that I spend time with my family and friends.
Do you have any parting words of wisdom for our readers?
"What do you need to succeed in business? Three simple things: know your product better than anyone, know your customer, and have a burning desire to succeed."
Please join us in wishing Mathew a warm welcome to the 4x4AT team, it is great to have you on board!