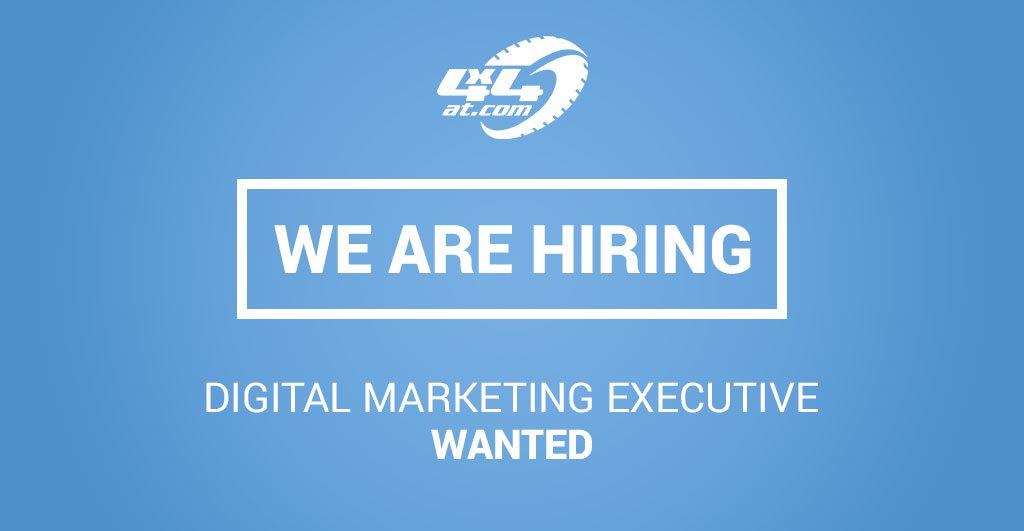 We are expanding our digital team and looking for a Digital Marketing Executive with great skills as to join our in-house team, here in Leeming Bar, North Yorkshire.
If you want the opportunity to join a successful and European-leading business in the 4×4 vehicle industry for over 25 years, offering exciting and challenging work as well as the potential for career development then this could be the job role for you.
We are looking for someone who is enthusiastic and who wants to further their abilities and skill set. We want someone who has both a passion for design and the web as well as a keen interest in the latest digital marketing best practices.
Required Skills
Good knowledge of HTML and CSS
Adobe CC (Particularly Photoshop and Illustrator)
Ability to write content
Desirable Skills
SEO Knowledge
Understanding of Google Analytics and Adwords
Experience managing social media channels
Daily Duties
Maintain and update content across the companies 4 websites via Magento CMS
Image preparation using Adobe Photoshop
Designing promotional content for print: brochures, leaflets etc.
Build and send promotional emails.
Manage our WordPress blog and our core social media channels: Facebook, Twitter, Instagram and YouTube.
This is an exceptional job opportunity for a talented and dynamic Digital Marketing Executive looking to join a successful organisation.
If you think that this may be something that you are interested in then please send your CV and covering letter to careers@4x4at.com.