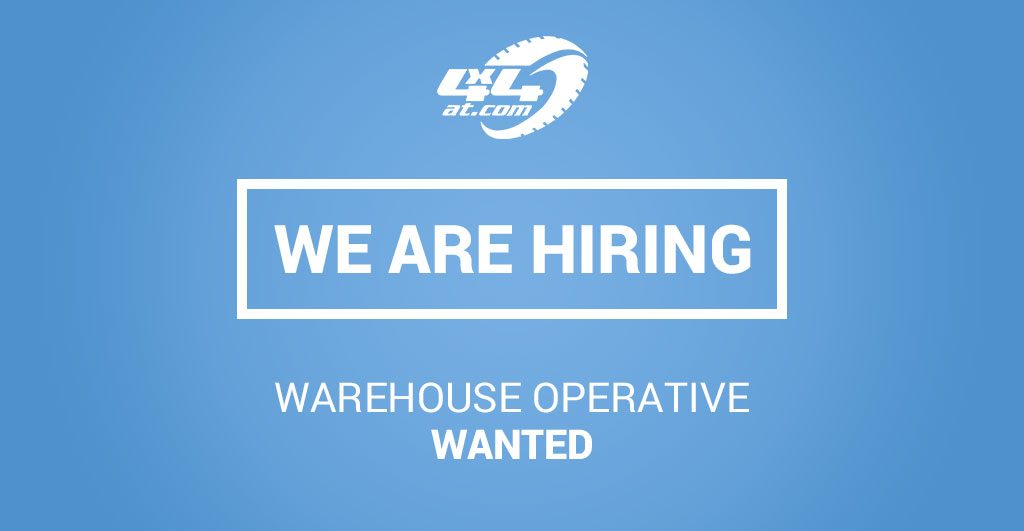 We are expanding our warehouse team and looking for someone with great skills to join us, here in Leeming Bar, Northallerton, North Yorkshire. This is an opportunity to join a successful and European leading 4×4 accessories supplier with over 25 years history.
The role offers exciting and challenging work as well as the potential for career development, if this sounds like something you would like to be a part of then this could be the job role for you.
We are looking for someone who is enthusiastic and who wants to further their abilities and skill set.
Duties:
Loading and unloading of goods inward and outward and inspection of at all stages. 
Handling of goods in a safe and careful manner. 
Preparation of goods for despatch showing attention to detail and concentration, meeting of deadlines and prioritising workload accordingly. 
Ensuring aisles are kept clear and goods are shelved/stored. 
Ensuring the warehouse and yard areas are kept tidy and free of rubbish, and any other duties reasonably requested. 
Any other duties as deemed necessary by the company.
Job Type – Full Time
If you think that this may be something that you are interested in then please send your CV and covering letter to careers@4x4at.com.