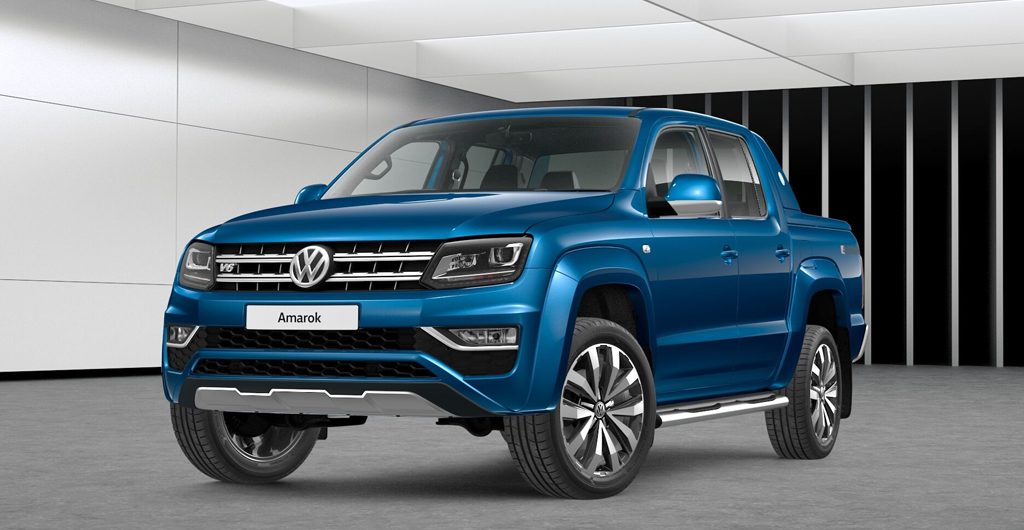 For almost £50,000 it better be…
Volkswagen have really held nothing back in terms of performance with this new model Amarok. And the same can be said for its price, at almost £50,000 the Aventura is more expensive than a top-spec Mercedes-Benz X-Class 350d.
So, what do you get for your hard-earned cash? Well the 3.0-litre V6 Diesel remains however it has been tuned by the VW engineers so it produces a hefty 254bhp. The extra horses mean the Aventura pips the V6 X-Class off the top spot for being the fastest accelerating pick-up on the UK market, even if it is by just one-tenth of a second.

The styling has also been updated too, with subtle changes to the overall looks of the car and the odd '4Motion' dotted around as well as upgraded 20" alloys. The cabin is almost on par with that of the X-Class but is lacking in just a few areas where the Merc shines.
Overall the Amarok Aventura looks to be a very capable machine, and if you're prepared to forgive the price-tag is a definite X-Class rival. If you'd like more information on the Amarok Aventura, then be sure to head on over to VW's Website.
If you are interested in the Amarok or any other pick-ups and want some high-quality accessories at a great price, make sure to visit our website as we have a vast selection of 4×4 accessories for all makes and models.