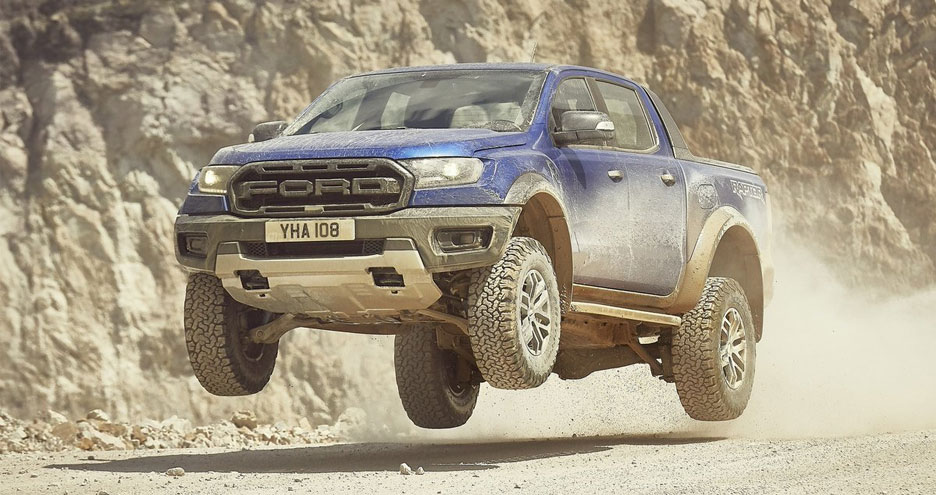 As we are now starting a new decade at the beginnning of 2020, we felt it would be an appropriate opportunity to look back over the past 10 years of the 4×4 pickup truck industry to see what has changed in that decade and what direction things are now heading in the future. Much like we did with our recent summary of how 4x4AT has changed over the past decade.
The sales of pick-up trucks over the last 10 years has grown significantly and pickups are now one of the most popular commercial vehicles for sale. This has led to some exciting new innovations and some significant shifts in the 4×4 world.
Design Innovations
With more people being conscious of climate change, the world of pickup trucks has had to evolve. The evolution of pickup trucks into the electric vehicle market was an obvious next step. Front runners of the electric pickup truck movement have been companies like Rivian with their R1T and Tesla with their Cyber Truck. With many more brands expecting to follow suit with prototypes in the pipeline. The next decade will surely see a huge increase in electric vehicle sales and pickup trucks will be no different.
This decade also saw new design features hitting the market with the new Jeep Gladiator showing its large range of versatility and interesting design, which included the ability to completely remove its doors and roof. Rivian also announced that they were planning on creating a range of electric pickups with interchangeable truck beds.
Manufacturers
New vehicle manufacturers joined the pick-up market including Fiat in 2016 when they released the Fiat Fullback. Volkswagen brought out the Amarok right at the start of the decade and then Mercedes-Benz released the X-Class in 2017.
However, some manufacturers that were creating pickups at the start of the decade have since ceased selling them. Manufacturers such as Vauxhall and Mazda have both stopped producing pickup trucks.
Popular pickups over the past 10 years have been the Ford Ranger, Mitsubishi L200, Nissan Navara, Toyota Hilux and Isuzu D-Max. Both Mitsubishi and Ford have released a new version of their popular pickups in 2019 with the new L200 Series 6 being released in September and the new facelifted version of the Ranger being released in May. Also, who could forget that Ford also brought their popular US-inspired Raptor pickup model to the UK in July.
Pickup Truck Usage
With the growing popularity of pickup trucks comes the growing range of uses for them. A recent study of ours, showed that in the main pick-up trucks are still genuinely used as a commercial vehicle with commercial and work-related reasoning for doing so. Even those which are accessorized and dressed up are still used for genuine work-related commercial use.  
4×4 Accessories
With the growth of pickups comes the increase in accessory sales and thus the increase in types of accessories available.
We have seen an increase in the sale of black accessories over chrome with a shift in the appeal of large amounts of chrome trim, preferring a more subtle matt black approach.
Accessories such as wheel arches have become a firm favourite. With the addition of these instantly making your vehicle look aggressive and allowing for the fitment of larger wheels to the vehicle.
All of those changes in 4×4 accessories say a lot about the direction that vehicle styling tastes and needs have moved in, just like clothing fashions change and move on through the years.
Moving Forward
We're confident that over the next decade we will see even more of a shift in the types of pickups and accessories that customers are purchasing and the ways in which they choose to style their pickup trucks. However, whatever happens, 4x4AT will be here to continue our long and proud history of being the leading supplier of 4×4 accessories.