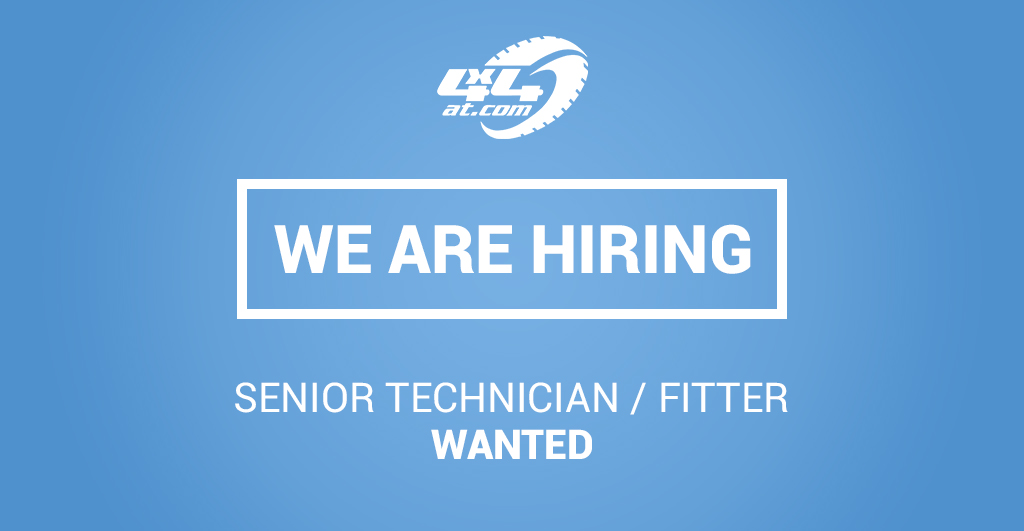 Job Title: Senior Vehicle Accessory Fitter
Location: Birmingham, B46 1DL
Job Type: Permanent
Salary: £25,000 – £30,000 per year
Days of work: Monday – Friday
The Company:
4×4 Accessories & Tyres Ltd are the UK's largest 4×4 accessory centre with offices and fitting centres in Leeming Bar, North Yorkshire and Coleshill, Birmingham. Established for over 25 years we are the sole UK importers for pick-up truck top and accessory brands such as Aeroklas, Alpha, Proform, Mountain Top, Roll 'N' Lock, and Trux. We also now market our own commercial Hardtops under our registered Pro//Top brand which are made for us under licence. We stock all the above extensively here in the UK for immediate dispatch and fitting.
Senior Vehicle Accessory Fitter:
Fit accessories to vehicles, complete fits and repairs in time allotted while keeping to high company standards.
Duties:
Take delivery of incoming vehicle parts and carrying out quality checks
Quarantine any incorrect or damaged parts in designated area
Checking all fitting paperwork and parts have been received prior to fittings
Ensuring all fits adhere to N1 Enhancement Scheme requirements
Fitting accessories, including pick-up canopies to vehicles
Basic auto-electrical work
Test fits and communicate issues to reception/sales team; conduct additional repair work as advised
Fit parts and components and keep detailed, organised records of all work done on each vehicle
Ensure work area is kept clean, neat, and to company standards, especially to maintain professional image and ensure safety of all team members
Communicates with sales office about timeliness of order completion
Ensures smooth running of the fitting centre handling any day-to-day issues and report any issues to Head Office via a Required Action Form
Skills and Qualifications:
Technical apprenticeship preferred but not essential
Good knowledge of mechanics and vehicle suspension
Good knowledge of vehicle electrical systems
Experience working within the automotive industry
Good Eye for detail
Good communication skills
Positive attitude and self-motivating
Creative problem solving
UK Driving Licence
If you think that this may be something that you are interested in then please send your CV to victoria@4x4at.com or call on 01677 989 222 to discuss the role.