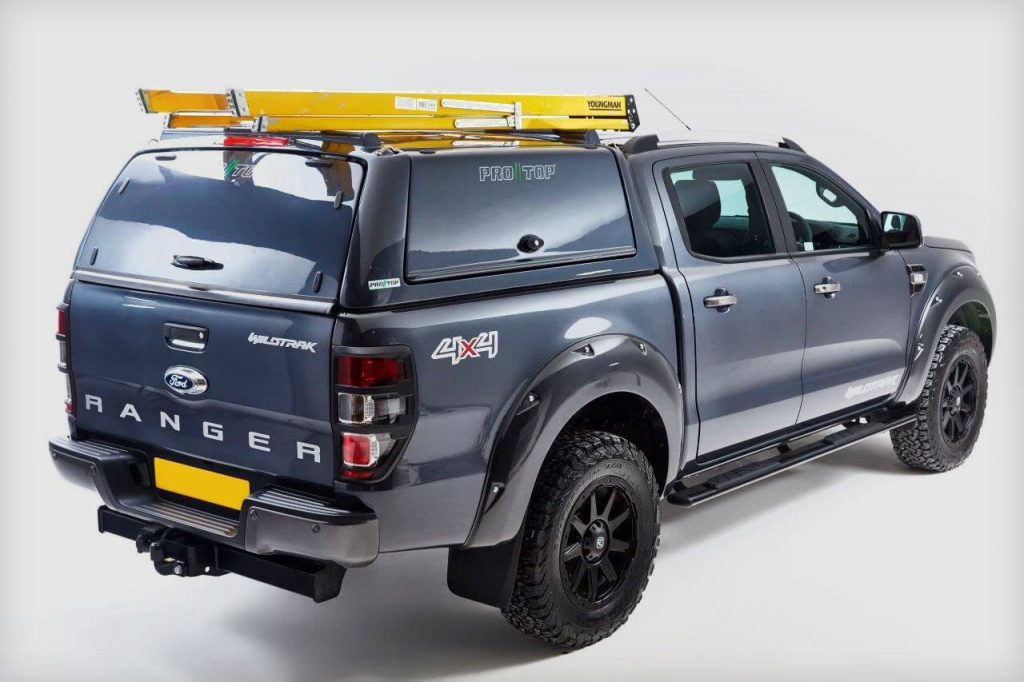 One of our biggest selling brands is Pro//Top who are specialists in commercial hard top canopies. They offer a good range of canopies tailor made for the all the most prominent and world-famous pickup manufacturers: Ford, Nissan, Toyota, Mitsubishi, VW and Isuzu.
Why Pro//Top?
After years of thorough research, Pro//Top canopies are popular because they perfectly understand the needs of their clients – hard working commercial vehicle users who demand the best quality and fit -for-purpose 4×4 parts and accessories.
Pro//Top hardtop canopies are made from one single piece of GRP – this makes a solid, strong shell without any joins to corrode or potential weak spots. All surfaces are finished with the best quality protective paints. Fitting is simple and fast – professional users such as self-employed tradesmen and on-call engineers don't have time to waste. Competitive pricing and a genuine three-year guarantee seal the deal.

Why are Pro//Top gullwing canopies so popular?
A gullwing canopy has side doors (situated above the rear wheel arch) which open outwards and upwards, independently of the rear door, or any other doors or windows on the vehicle. Sometimes called commercial or utility hardtops, they have several advantages over other types of hard tops … let's look at the reasons why they are so popular.
Access with security
Being able to quickly open the side doors gives fast access to the tools and equipment stored in the load bed area, on both sides of the vehicle. There's no reaching in from the rear or having to move things around to find exactly what you need; everything is within easy reach, without any effort. The Aussies, with their love of slang, have started calling these 'windoors' – as they are a cross between both!
The rear door can be either solid or glass doors, these can be tinted which keeps your cargo area hidden from sight. All the doors are individually lockable with solid stainless-steel hinges and locks.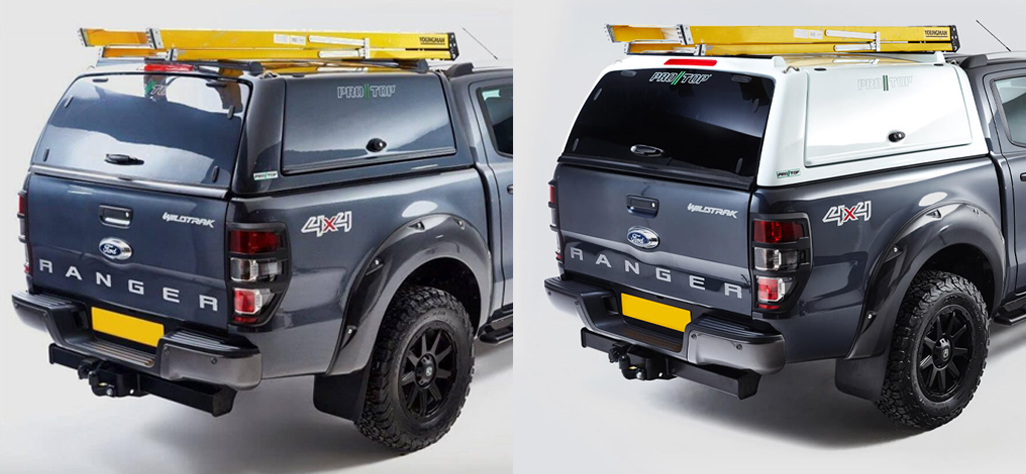 Guaranteed quality and durability
The interior is finished in a hard-wearing paint which can be jet washed when necessary and all fittings are quality stainless steel. Pro//Top canopies are all covered under a comprehensive three-year guarantee.
Functionality and compatibility
A gullwing canopy adds more flexibility in addition to the easy access side doors. A roof carrying system with six fixing points can accommodate ladders or more equipment of up to 100kg in weight. The interior is illuminated by an LED light.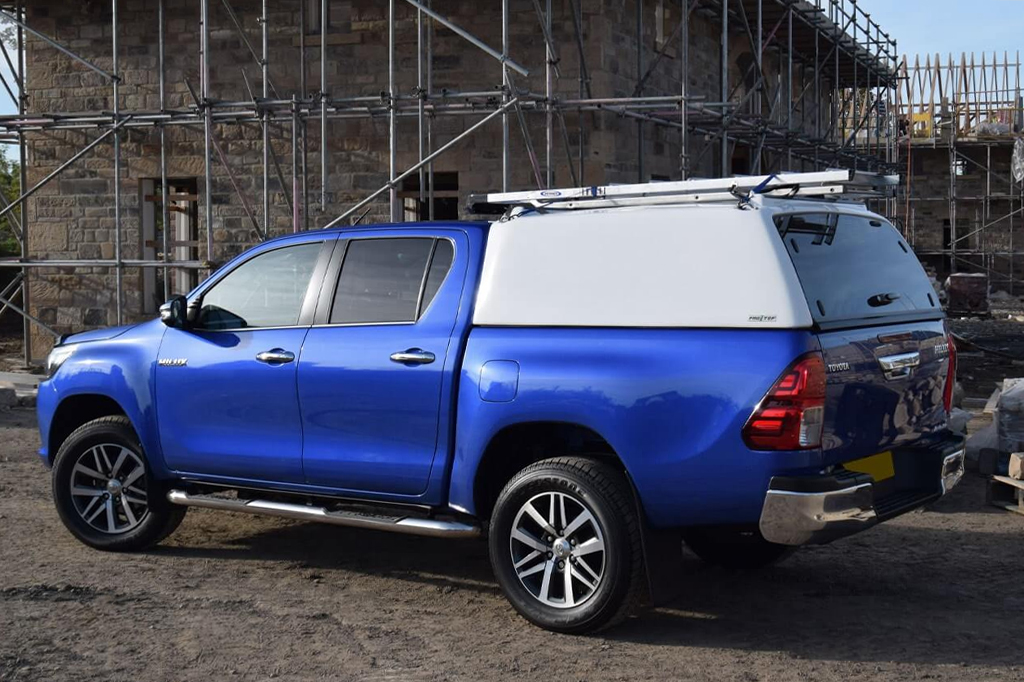 Pro//Top can match the canopy colour to the paint of the pickup, making the unit look pleasingly streamlined when fitted. Gullwing canopies are available for all major pickup makes and models, so users can have an incredibly practical and top-quality canopy which offers the access and security they need … and which also looks the business.
Pro//Top Gullwing hardtops are available for: Ranger, Navara, Hilux, Amarok, L200, X-Class, D-Max, Fullback