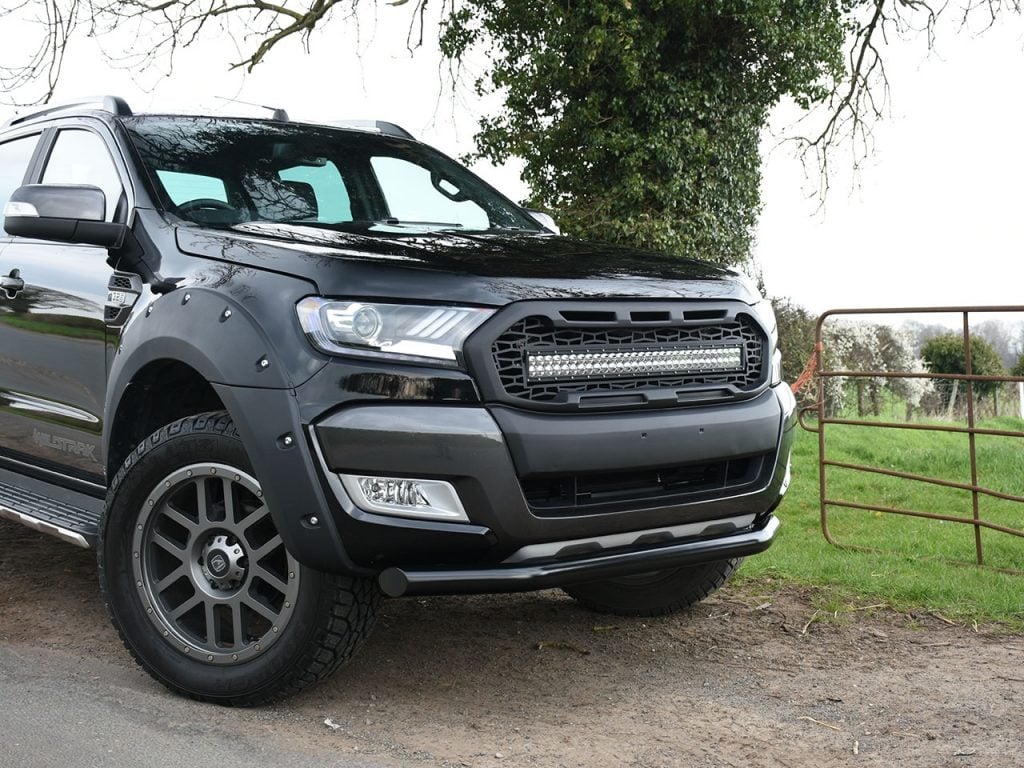 We are excited to announce that we are now selling the new Predator Vision grille light integration kits for the 2019 Ford Ranger, you can get the lighting products from our website.
These new lighting kits are one of the must-have essentials for all 4×4 owners. They are seen as the most effective lighting solution for any 4×4 vehicle. Predator Vision products offer drivers an intensely bright light allowing you to see further, incredibly energy efficient and brilliant lifespan when compared to a normal incandescent bulb,
These are the new products available for the new 2019 Ford Ranger:
These lights provide a perfect balance between form and function and a stylish design of the aluminium casing. The housing consists of military-style breather incorporated into the rear of the light to regulate the temperature of the light, optimizing performance in all conditions. The lens is made from 3mm Lexan and is optically transparent despite being unbreakable and scratch resistant.
Predator Vision Double Row 30 Inch Light Bar Grille Integration Kit
Waterproof connector which is very strong and durable
94% optical/reflector efficiency
Military breather keeps the air balance inside and outside of lights

Predator Grille IPF LED Driving Lights Integration Kit
Ultra-high quality powerful long-range drive style lights
Stainless steel anti-vibration stays and wiring harness included
Aggressive looking grille & Specific to Ranger 2019 on

All of our Predator Vision products are made to be used and abused, we are confident in the durability and build quality, we offer a 3-year replacement guarantee for all of our Predator Vision products!
If you would like any further information please do not hesitate to get in touch with our sales team on 01677 428799 or at sales@4x4at.com.