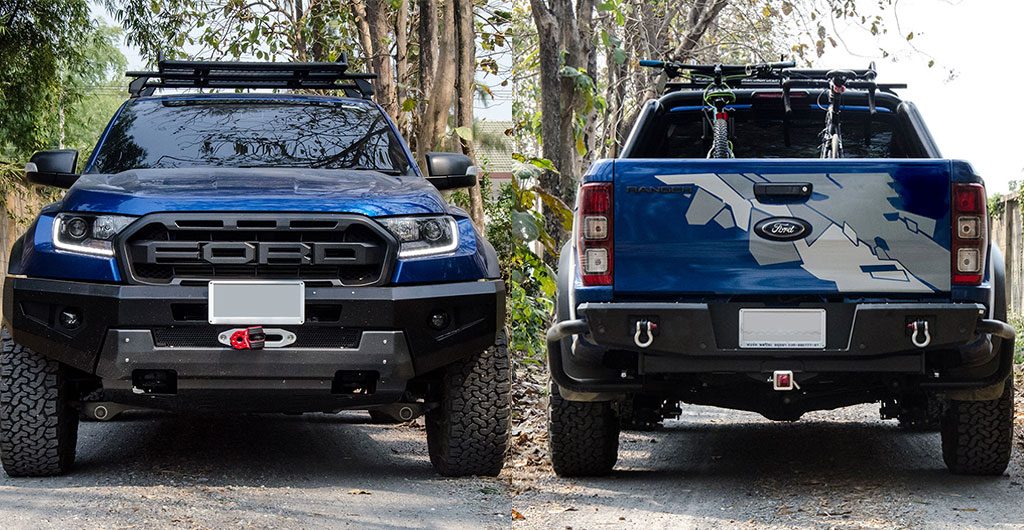 Our in-house brand Predator Equipment is proud to announce a brand-new selection of custom accessory products for the recently released Ford Ranger Raptor!
The new products will be available for purchase soon and include a Front Winch Bumper and Rear Step Bumper. All of these Predator Styling products are manufactured using high-quality steel and help to give your Ranger Raptor an even more aggressive look.
However, these products don't just look good, they also offer extra protection and practicality for your new Ranger Raptor with their tough steel plating and extra steps to help when entering and exiting your vehicle.
We will be sharing extra details of these stunning accessory products closer to their release on our social media channels, so make sure to check out our social links below!