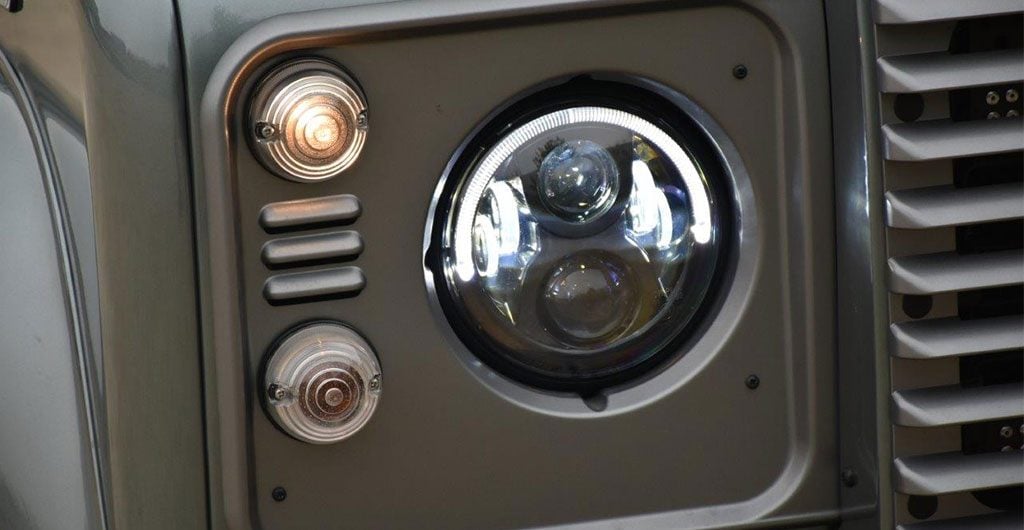 Predator is proud to announce a brand-new addition to their performance lighting range, the Predator Visio-X Headlights for the Land Rover Defender 90 & 110.
These headlights are the most powerful LED lights for Defender on the market at 3450 Lumens which completely transforms the driving experience of the Land Rover Defender through new light-emitting technology. Our LED Headlights are completely Plug & Play with the direct replacement of the existing headlight that can be done at home with a few household tools.
The Predator Visio-X headlights use a combination of high-quality components including a black die-cast alloy housing, polycarbonate lenses and the most powerful LED's available to create a great custom accessory for your Land Rover vehicle.
Finished in black, the Predator Visio-X are a perfect replacement for Defender H4 Halogen standard headlights. The headlights are suitable for both 12V or 24V setups and supplied as a pair.
If you would like any further information please do not hesitate to get in touch with our sales team on 01677 428799 or at sales@4x4at.com.