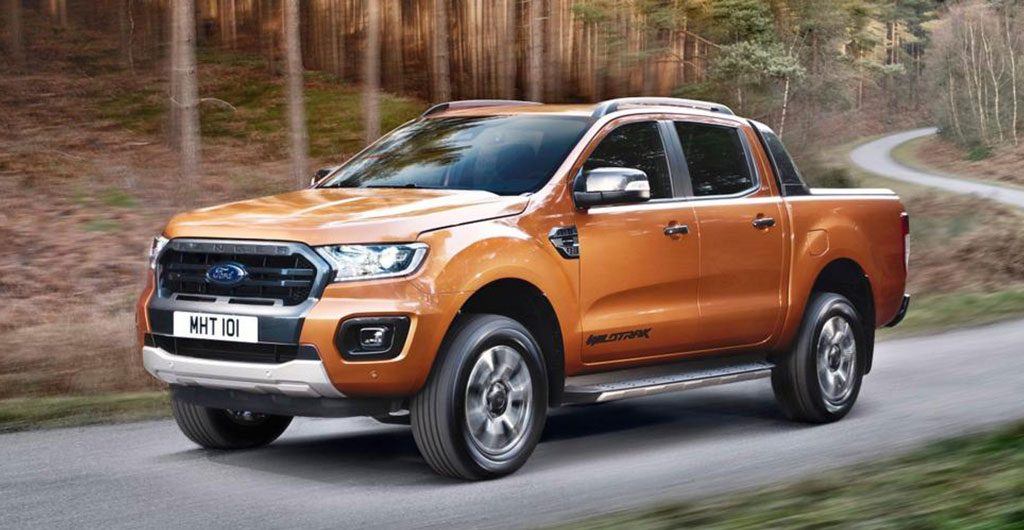 We've just taken delivery of our first two facelifted new engine Wildtrak's with 2.0Ltr twin-turbo eco boast and 10-speed auto boxes. The new 2019 model Ford Ranger model is hitting showrooms from June 19, and we have been eagerly waiting to get our hands on it. 
We've already been updating our catalogue to contain accessories that can be fitted to this new pickup truck, so if you're in the market for the new Ranger make sure to head over to our website!
The current generation (T6), hit European dealerships in 2012, The car got a facelift in 2016 and more recently had a Raptor model added to its line-up, you can read about that here. This second update serves as a stopgap until the next all-new model comes out in 2022. Rumoured to have a shared platform that VW will also use for the new Amarok.
The 2019 Ranger pickup has the choice of two engines, either powered by a 2.0-litre EcoBlue diesel engine, which promises more power, better fuel economy, better refinement and more safety systems. The EcoBlue replaces the 2.2-litre TDCi from the Ranger and boasts more power, as well as better efficiency.  The current 3.2 diesel remains available also. All 3.2 models will be coupled up to the 6-speed manual or auto option with the 2.0ltr twin-turbo receiving the 10-speed auto, the same 10-speed found in the Ford Mustang and recently released Ranger Raptor.
The 2.0ltr shared with the Ranger Raptor is now more powerful than the 3.2 car, with 210bhp and 200 bhp respectively.
We have a large range of New Ford Ranger 2019 accessories including hard top canopies, tonneau covers, load bed accessories and seat covers. Our accessories are from some of the industries leading manufacturers such as Alpha, Pro//Top, Aeroklas, Carryboy and Roll'N'Lock. Make sure to check them out!