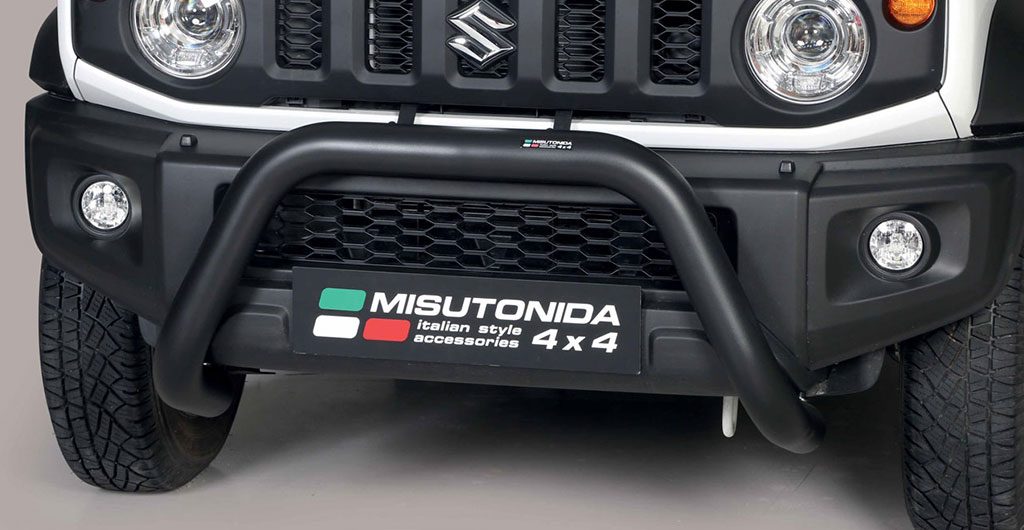 A whole range of new SUV accessories have been added to 4x4AT for a range of small SUV's, as well as the more mid-sized SUV's. These products include side steps, side bars and front bars.
The 4×4 accessory range from the Italian design house of Mach features front bull bars of 63mm and 76mm size tube in both Black and Stainless-Steel finishes. Several different style of side steps and front bars are stocked and available to order for Kia Sportage, Nissan Qashqai, Toyota Rav-4, Ford Kuga and from Suzuki both the Jimny and new Vitara range. 
The fitting and installation can vary depending upon the specific vehicle, but in most cases, adding this kind of useful and stylish accessory to your SUV is a fairly simple process. For example, in the case of the 2019 Nissan Qashqai, our Managing Director, Tim Snowden explains just how straight-forward this installation actually is.
The various models of SUV side steps are available with a rhino black powder coating or a chrome-like polished mirror finish stainless steel.
All side steps, side bars and front bars from Mach come with a comprehensive warranty and front bull bars are EU compliant for pedestrian safety.
Side step accessories can really add to the styling and ease-of-use of your vehicle. To see an example of side steps having been fitted to the latest Nissan Qashqai SUV you can take a look at the following video:
You can see exactly what kind of options are available for your vehicle by taking a look at all the new SUV accessories that we are now stocking on our main site; 4x4AT.com. Just do a quick search for your particular vehicle or alternatively, head on over to our specific pages for side steps, side bars and front bars.