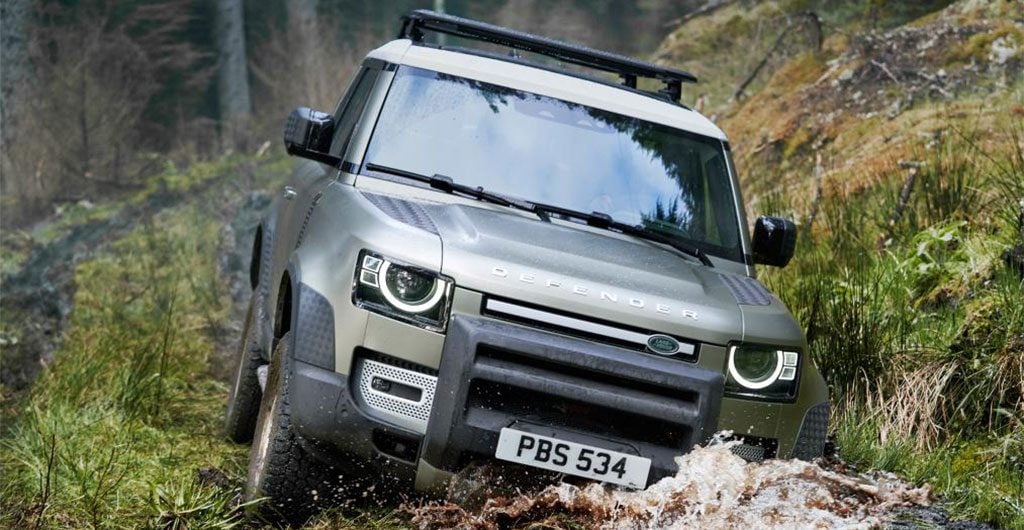 The new 2020 Land Rover Defender finally had its camouflage removed on the 10th September 2019 and we got our first real look at the iconic vehicle's fresh and new update.
The old Defender was discontinued back in 2016 and apart from a few special edition models there hasn't been a new Defender since. We even speculated that people might opt to buy a 4×4 pickup truck for their next vehicle. And then in 2017 it was announced that Land Rover would be introducing a new Defender in 2020.
As with the old car, you'll be able to buy three-door and five-door versions, called the 90 and 110 respectively. There are subtle nods to the classic Defender too, including very short front and rear overhangs, squared-off wheel arches and so-called Alpine light windows set into the roof.
Those details sit alongside modern touches such as full LED lights and a square, body-coloured panel in the rear side glass (optional on the 90 and standard on the 110). Under the fresh new body panels, it's closely related to the current Discovery, Range Rover and Range Rover Sport, rather than the classic Defender.
This means there is no longer the much-loved separate chassis or rigid axles. However, it has had its suspension reinforced, and the new Defender will also have more suspension travel and ground clearance than its sister cars.
The utilitarian personality of the original Defender has also been embraced inside, where structural elements and fixings have been left exposed. Innovative features include a dash-mounted gear shifter allowing for an optional central front 'jump' seat, which provides three-abreast seating across the front, just like early Land Rovers.
It looks like we were right to feature this forthcoming vehicle in our Top 5 4×4's To Look Forward To In 2019/20. This official Defender announcement comes not long after their Discovery Sport Refresh, so there's no doubt that they are keeping themselves busy over at Land Rover.
If you'd to learn more and also see it in action, then take a look at the video below where Grand Tour and former Top Gear presenter, Richard Hammond tells us all about it:
You can also check out the new Defender from every angle in these great photos below: