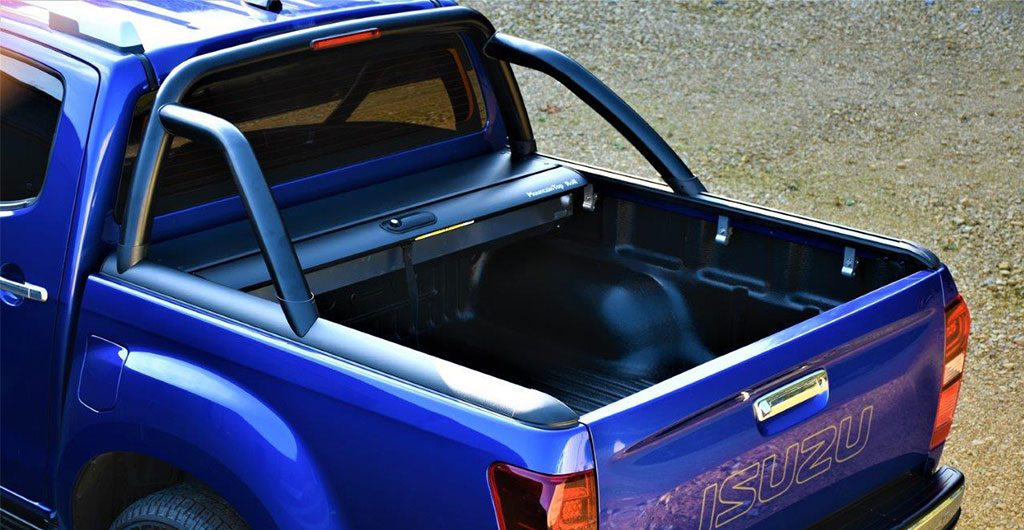 A new range of Mountain Top roll top load bed covers and associated accessories has arrived in stock for the Isuzu D-Max. The Mountain Top roll cover is available for the D-Max in two finishes, Black & Silver.
The Mountain Top Roll is a great practical addition to your Isuzu D-Max providing a secure cover to your trucks load bed area whilst also maintaining the iconic pick-up look. Made using strong yet durable lightweight aluminium, the Mountain Top Roller Shutter adds top-tier protection from bad weather and keeps your belongings safe and secure away from prying eyes.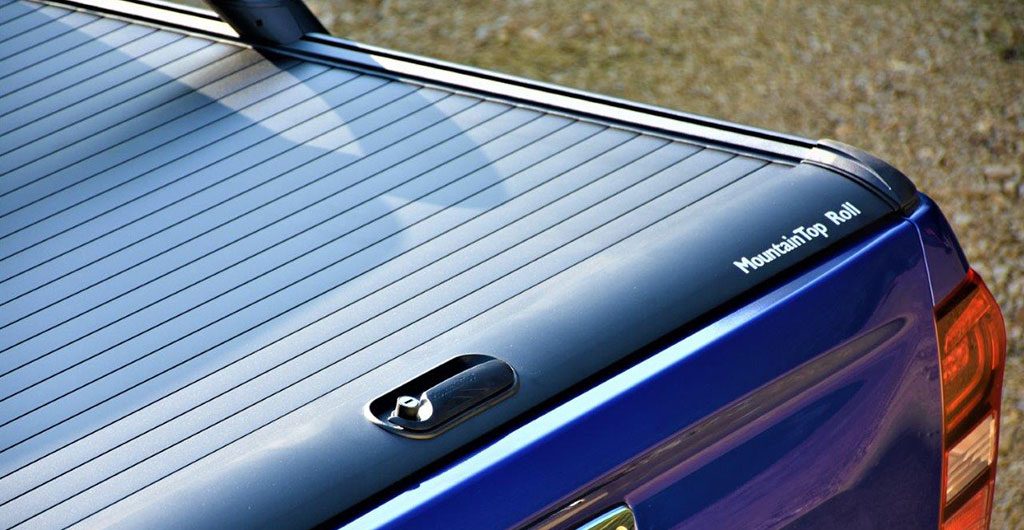 Our featured D-Max, finished in Sapphire Blue, has also been fitted with the following;
The Mountain Top Roll also features integrated accessory fitting channels in the side-tracks for the easy and secure installation of other Mountain Top accessories, such as the Cross Bar Cargo Carriers and Sports Bar. The Mountain Top Adapter Kits enable the combination of an original sports bar with the Mountain Top Roll and are also mounted to the fitting channels.
MTI is one of the leading 4×4 truck accessory players in the global pick-up truck market with more than 20 years of experience within the industry. All of their products are developed and manufactured in Denmark, with OEM testing carried out in the world's extreme rough-road conditions.
Even better all Mountain Top products comes with a 3-year warranty and pictorial fit guide to simplify installation.
Similar Mountain top products are available for the entire pick-up truck range including Ford Ranger, Nissan Navara and Mitsubishi L200. These are all viewable on our website so make sure to check them out!
Also, if you're still undecided on whether this kind of product is the right choice for you, then you should check out our "Which Type Of Load Bed Cover Is Best For Me" Q+A tool. Simply answer a few multiple choice questions and you'll be recommended the best type of load bed top/tonneau cover for your particular situation.