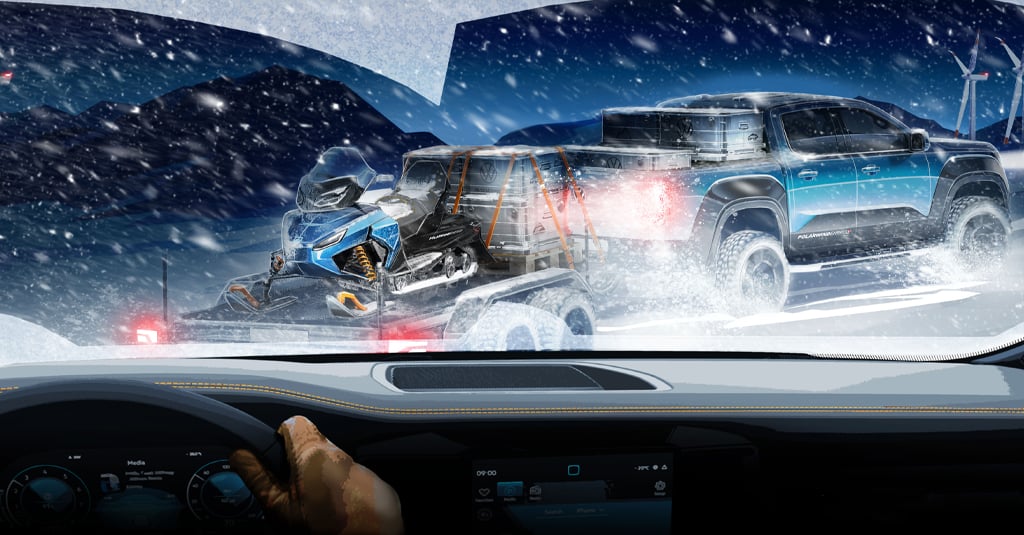 The first VW badged pickup to emerge from Ford and VW's 'strategic alliance' (announced back in 2018) is the second-generation Amarok – which will be launched this summer and available to order at the end of the year. After nearly two years of teasing – and no photos as yet – what do we know for sure about the new pickup on the block?
The VW designers visited Ford's development faculties in Australia to ensure the cross-fertilisation of ideas was successful … but that the Amarok would still be distinguishably VW. It will be built in the South African city of Silverton – not in Germany – and overall is larger with an added width of 40mm, length of 100mm and a generous ground clearance (plastic cladding on the wheel arches add extra chunk too).
Taking plenty of exterior style hints from the Ranger, the next-generation VW Amarok has more than a passing resemblance to its new American pickup family, especially when viewed from the side. The cab interior will be noticeably upgraded, not just in terms of finish and aesthetics, but with enhanced connectivity, more driver-assist tools and new innovations – described by an official statement as 'completely new in this vehicle segment'. The cockpit is where the VW quality and difference will shine through and make this pickup appeal to buyers looking for a little extra European character to go with their rugged workhouse.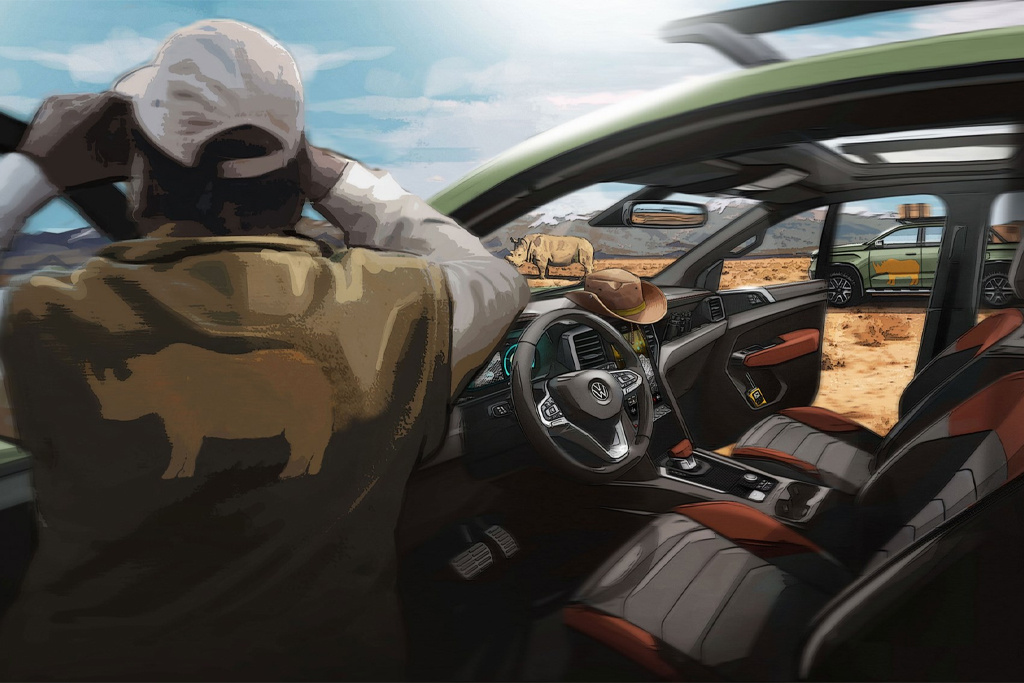 The entry level engine is expected to be a 2-litre turbo-charged Ford diesel, with a V6 TDI being the kingpin. Following on from the Ford pattern, these two engine options most probably will be followed by an all-electric version and perhaps a petrol version in some regions.
We'll bring you more news of the exciting new VW Amarok when the official photos are released, and any further technical info – and of course here at 4X4AT, we'll be stocking the best quality after-market upgrade and accessories for the new pickup as soon as we can.