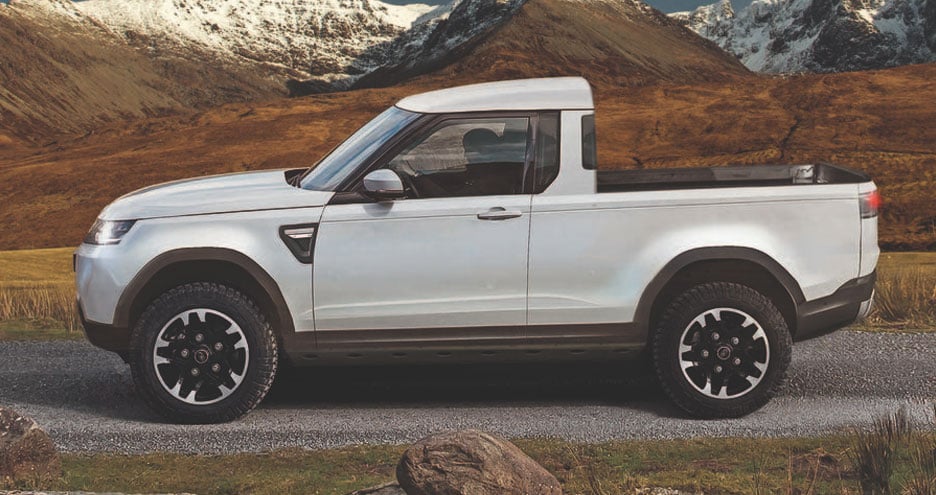 Although current information is currently limited this pickup is set for release in 2020 to challenge the Mercedes X-Class, more information is set to be released later this year to celebrate the company's 70-year anniversary.
Land Rover has plans to sell a Defender pickup truck in a wide array of versions, ranging from a basic base model all the way up to a luxury high specification model. Currently, the Mercedes X-Class is the premium pickup on the market so they would need to develop their Defender to a high specification to compete.
The pick-up will be based around the longer-wheelbase Defender. It is most likely to be offered as a single-cab variant, offering a similar payload to a Navara, because it would be easier to adapt the Defender's platform to a single-cab format than a double-cab.
While the regular Land Rover Defender is expected to spawn a plug-in hybrid and even a pure EV, the pickup truck won't be going down that road. Because the model will likely be most popular in developing countries where electrification is not a big deal.
This is particularly interesting news to us here at 4x4AT as we wrote about to possibility of various 4×4 pickup trucks replacing Defenders after they ceased production, but now Land Rover would seem to be fighting back and potentially competing directly with their own pickup truck option.