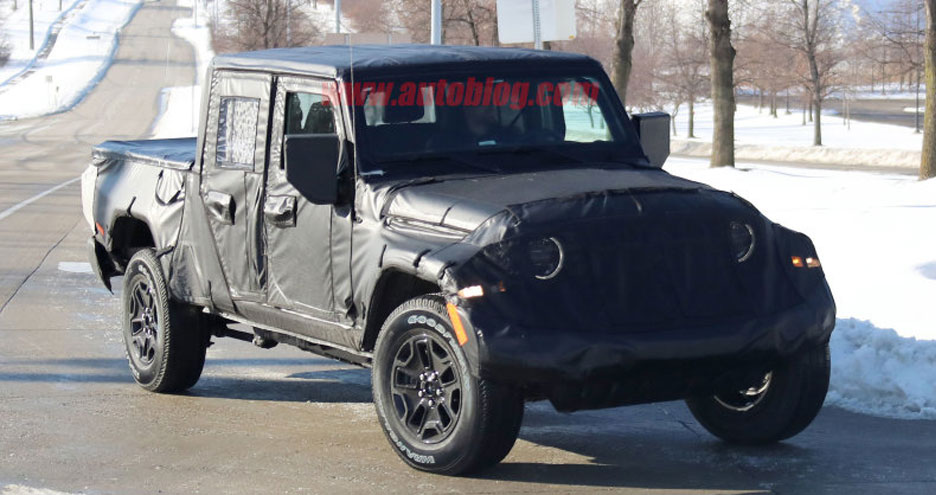 Jeep are going to be debuting the new Jeep Scrambler at the Los Angeles Auto Show on the 28th November. This has been highly anticipated and fans of the Jeep have been eagerly awaiting the reveal.
Everything about the Scrambler is still just speculation at this moment but it is expected that Jeep will offer both the Wrangler V6 and turbo four-cylinder powertrains at launch. It is also speculated that the new Jeep will come with new and interesting body configurations thanks to, removable roof, doors and a fold down windshield, as well as a new composite load bed area.
The interior of the Jeep Scrambler is expected to include the latest in safety system tech and new infotainment like Apple CarPlay and Android Auto support.
When the Wrangler pickup arrives, look for a naturally aspirated V6 under the bonnet. The turbo inline-four is likely, though smaller volumes could limit the truck's engine choices. The upcoming turbo diesel is a possibility, too. Other details include suspension that takes a cue from Ram.
We don't know whether to expect the new Jeep pickup to be available in the UK yet but we are keen to see the new look pickup and what it can bring to the market.

Images courtesy of www.autoblog.com and www.carmagazine.co.uk