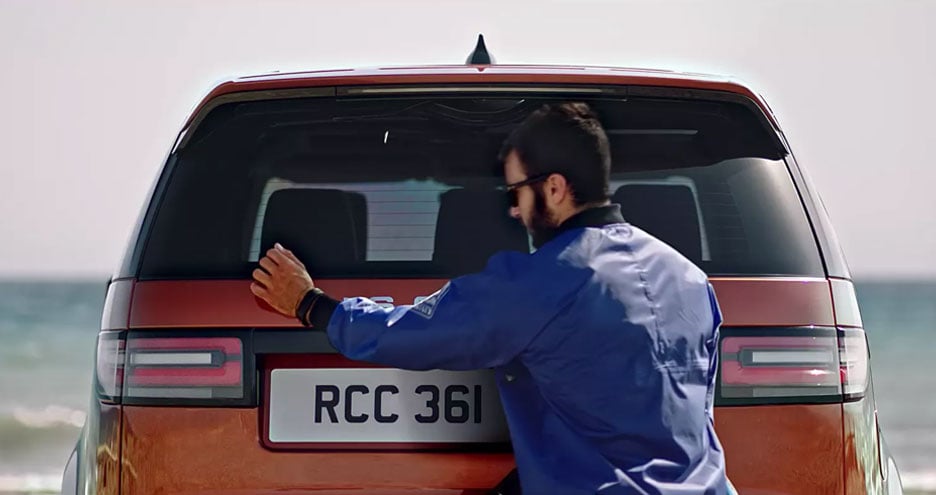 From our recent survey results we can see that the majority of people are using their pick-up truck for leisure or work purposes proving that a pick-up truck can be a great alternative to a car. With so many pick-ups being used for outdoor leisure activities and proper hard work, might a wearable "Activity Key", which is becoming so popular with owners of some makes of car, be a great addition on all 4×4 vehicles?
The Activity Key is a simple, shockproof and waterproof wearable that allows drivers to leave their key fob safely locked in their vehicles. The idea behind the RFID-based tech, which incorporates a battery-free transponder, is that traditional key fobs can be inconvenient to carry around.
A wearable Activity Key is one way of solving that problem. Vehicles equipped can be unlocked by simply holding the wristband to a hidden sensor in the bodywork, a process that automatically re-enables the previously de-energized key fob locked inside, allowing the vehicle to be started.
Jaguar Land Rover seems to be at the forefront of this technology, but it certainly isn't the only automaker innovating beyond traditional key fobs. Tesla's Model 3 comes with a similar credit-card-like RFID key, and even that's just a backup for the keyless entry via a smartphone-based Bluetooth app. Also, other automakers, like Volvo, are taking similar strides with technology for future features such as car-sharing.
When the Activity Key option first launched, Jaguar Land Rover execs were hoping that 10 percent of buyers would buy this optional extra. What they found is that on some vehicle trims, the purchase rate would end up much higher in some cases, upwards of 40 percent.
Unsurprisingly, Activity Key is now offered on six models for 2018, and more are doubtlessly on the way. On the Jaguar side of the house, the F-Pace and brand-new compact E-Pace crossovers are available with the tech, as is the XF Sportbrake wagon. Land Rover intenders can order Activity Key on Discovery, Velar, Range Rover Sport and Range Rover models. Currently there are no plans by any of the pickup manufacturers to introduce this new 'key' system.
It's surprising that Jaguar Land Rover hasn't already expanded the range of wearable Activity Keys to include different colors, materials and finishes, or to pursue co-branding opportunities with lifestyle and fashion firms.
We think would be make a good addition to pick-ups given most people use the vehicles for leisure purposes. To not have a key to lose or get damaged might be a good thing as they can cost hundreds to replace.