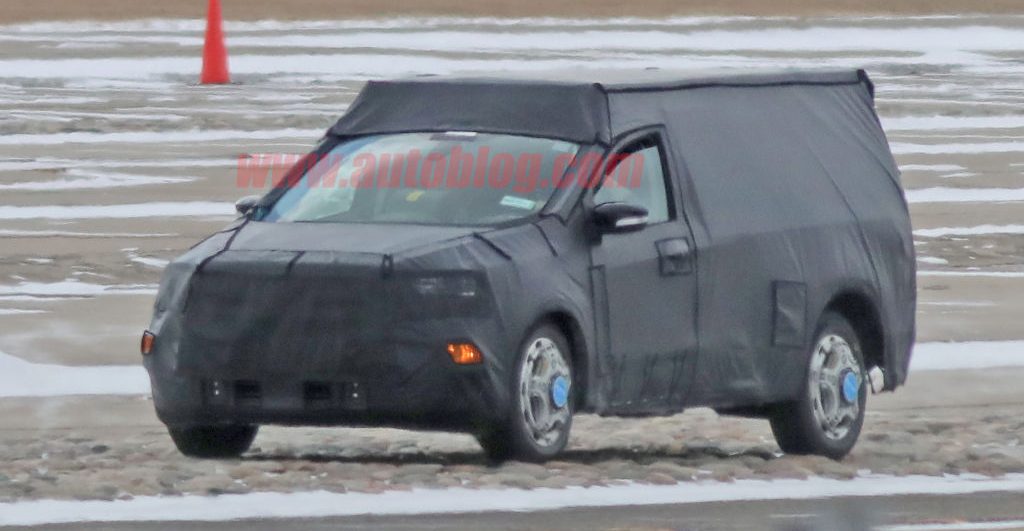 There have been rumours flying around for a few months about a more compact Ford pick-up, well it would appear the rumours are true. A new smaller pick-up has been spotted out and about. The new pick-up is rumored to be based on the Ford Focus platform, a much smaller vehicle.
Small pick-ups haven't really been around since the 1970's and 80's so Ford deciding to bring them back is an unusual but interesting decision. The new pick-up is designed to slot underneath the existing Ford Ranger and we think it will make a great addition to the new range of Ford pick-ups including the heavily coveted Ford Raptor.
The new images show the vehicle covered in a heavy camouflaged outfit so it is difficult to make too much out. The designers are clearly trying to make it look more like a van but we believe this to be the real deal. If you look closely you can make out a dual exhaust system and an independent rear suspension which must derive from its car roots.
We have very little information to go on and don't know if this vehicle will be making its way across to UK shores but we will definitely be keeping an eye on the progress of this new, smaller, pick-up.