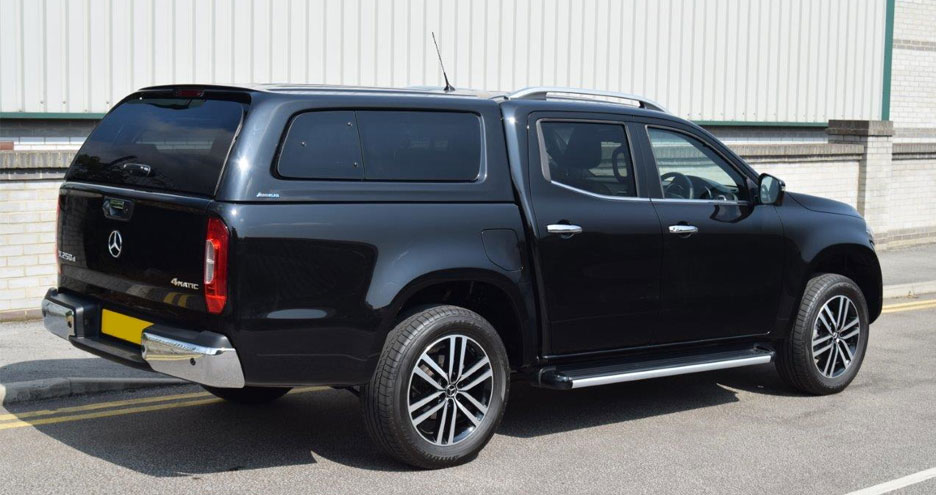 We have received our first Mercedes X-Class canopy by airfreight. The dual skinned composite canopy differs significantly from the Nissan trucktop.
Aeroklas are Europe's leading OEM supplier of hard tops and we hold the UK distribution rights for Aeroklas products. Aeroklas hard tops feature a thermoformed composite hybrid ABS material which is both strong, durable and proven to withstand impacts.
A favourite of many car importers we think you'll agree that the X-Class canopy looks great.
To see the full range of X-Class accessories click here.