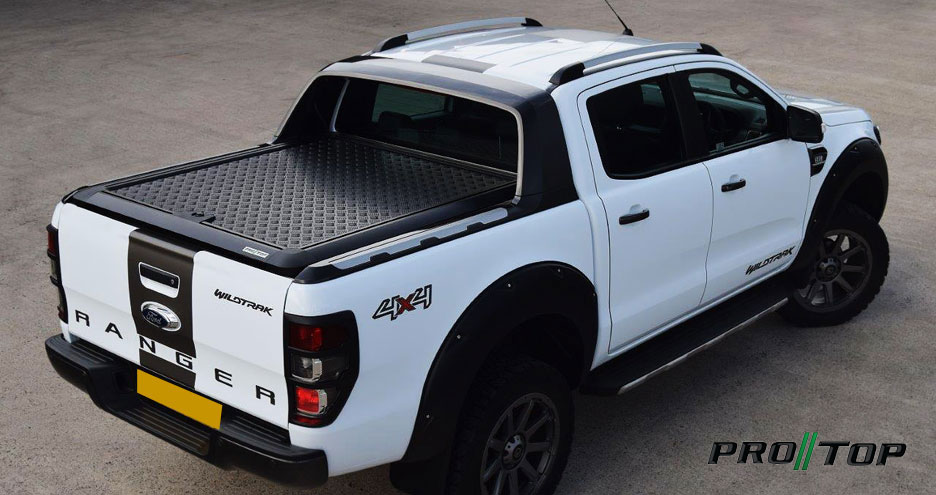 Pro//Top are releasing a new exciting product further expanding the scope of our own exclusive Pro//Top brand.
The Pro//Top Alu-Cover in black….. This high quality hard tonneau cover is specific to Ford Ranger Wildtrak double cab model.
The black chequer plate finish is complimentary with the Wildtrak's standard fit dark grey sports bar, and makes the load bed both stylish and secure!
The tonneau cover provides a high security lockable solution without the removal of the Wildtrak Sports Bar. It also enables all cargo to be out of sight of prying eyes whilst still maintaining that authentic pickup truck "look".
It features high-quality pivot hinges, underpinnings and lock system, along with two powerful gas rams making lifting the cover exceptionally easy.
It has effective seal and drainage channels keeping your load bed cargo away from the elements.
Optional transverse load carry bars for mounting cargo to the cover are available too…
This tonneau cover can also be easily removed from the vehicle when an open bed is required.
To find out more click here.