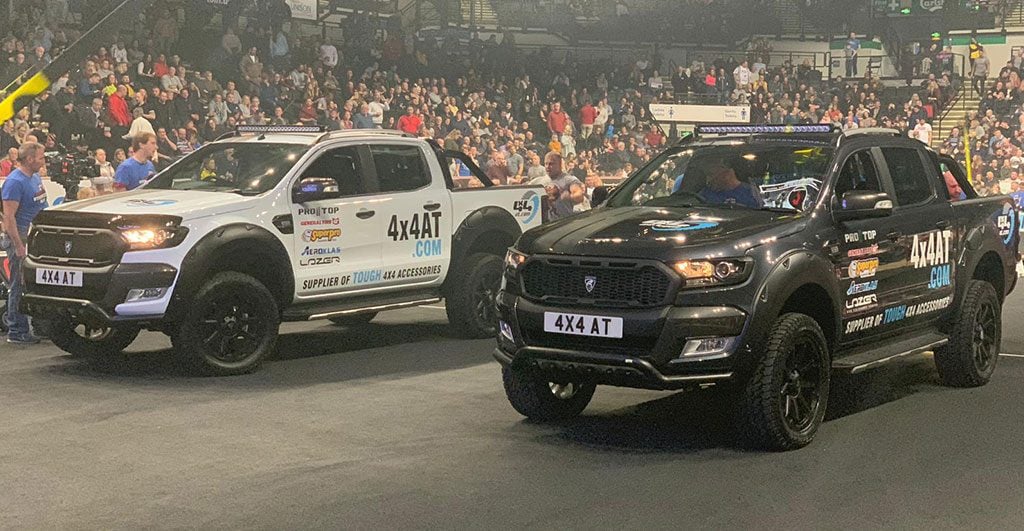 Last weekend we were back at the Britain's Strongest Man 2019 event, at the FlyDSA Arena in Sheffield. It was such a great privilege to be involved in this fantastic event once again, so here's our review of what happened.
We supplied two fully kitted out Ford Ranger Wildtrak's to be used during the loading event, which were loaded to the max. The Ranger's were kitted out with some of the latest accessories supplied by our sponsors;
The competitors had to load 2 x 150kg barrels, 2 x large sandbags and a large tyre into the load bed of the truck in an exciting race against time. The event was spectacular and we were gripped watching it. The winner of the impressive loading race was Tom Stoltman.
Watch the video below of Mark Felix and Adam Bishop competing in the loading event.
Other events that took place were a 150kg log press, a 400kg frame carry, a 320kg deadlift and of course the atlas stones.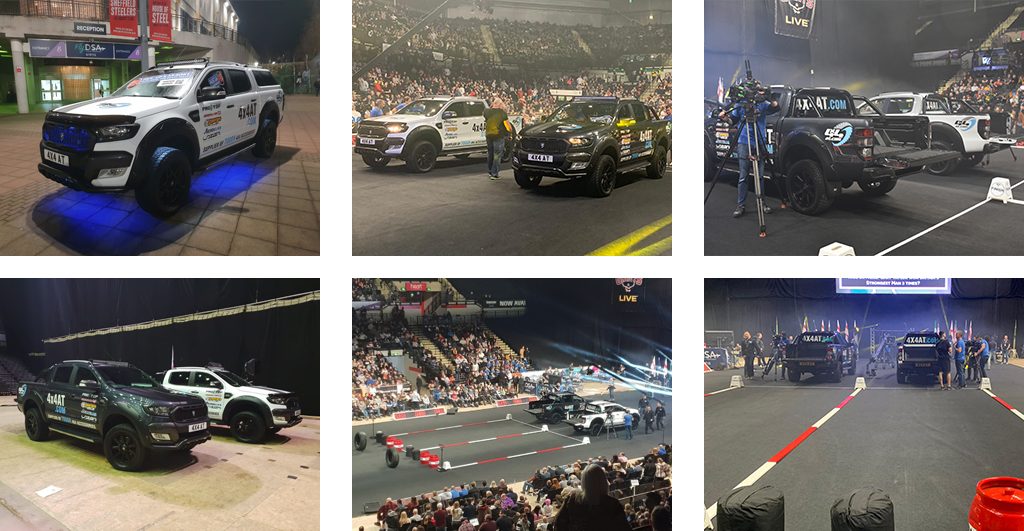 The Results
The final results from the day were;
Graham Hicks – 54.5 points
Graham was last years runner up, so it's great to see him finally take the gold.
Adam Bishop – 53 Points
Adam was a close second with only 1.5 points less than the winner. He drew with Terry Hollands, at last years event, for third place so another great achievement.
Tom Stoltman – 46.5 points
Eddie 'The Beast' Hall, himself, stated that he thinks "Tom Stoltman really is the next 'The Beast'!".
Injury on the Atlas Stones
It's easy to forget just how dangerous it can be lifting the heavy items that these strongmen do. This year was a brutal reminder of the risks the competitors take. Phil Roberts unfortunately dropped the 160kg atlas stone onto his leg, breaking it. We wish Phil the best in his recovery and hope he is back on his feet again soon!!!
WARNING – The last video in the below post is the video of Phil's leg actually breaking so please be warned it is pretty graphic.
Catch up now!
To conclude our review of this year's competition, we just have to say that if you missed Britain's Strongest Man 2019, you can watch the live stream recording only on officialstrongman.com. Or alternatively, keep your eyes open for it on Channel 5 later this year. In the meantime, why not watch last year's event again – It is still available to watch on My5.